Michael Beck "Notes to Self" New Paintings at Lora Schlesinger Gallery
"The objects I choose are ordinary, out of use, out-dated remnants of our culture. I like to think of them as archaeological finds. Their oddness is meant to create a sense of confusion or question. A person finding a never-before-seen object on an archaeological dig might feel that same sensation. Each object is presented straight on, forcing the viewer to consider it alone. Isolated in the painting, the objects have no other reference but themselves. And yet they can conjure up references beyond their own experience. They invite flights of fantasy, stories designed by the individual viewer. These stories are the biographies that I try to elicit from the viewer, hoping they gain a new insight about what an object is, or how it can been seen."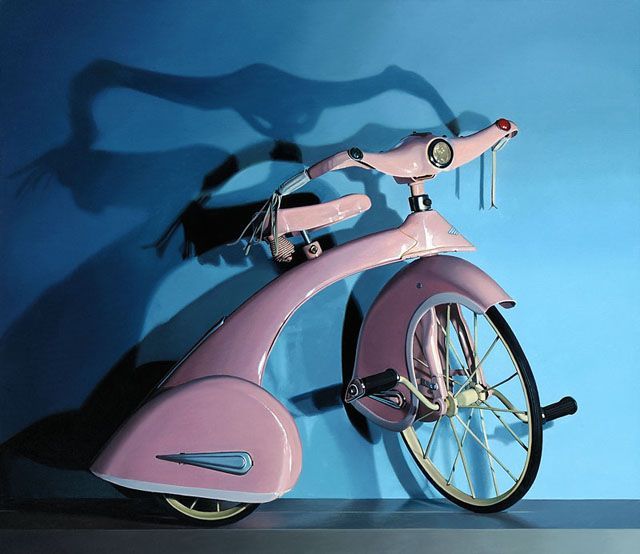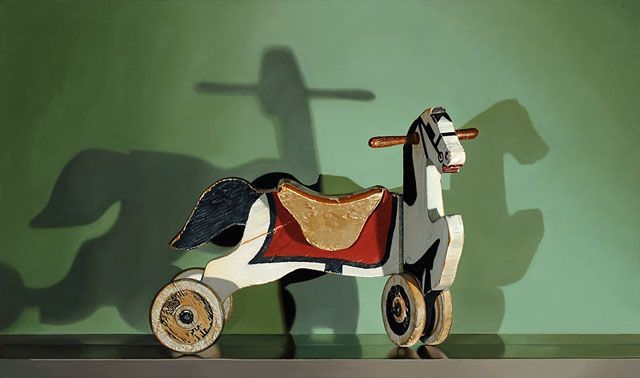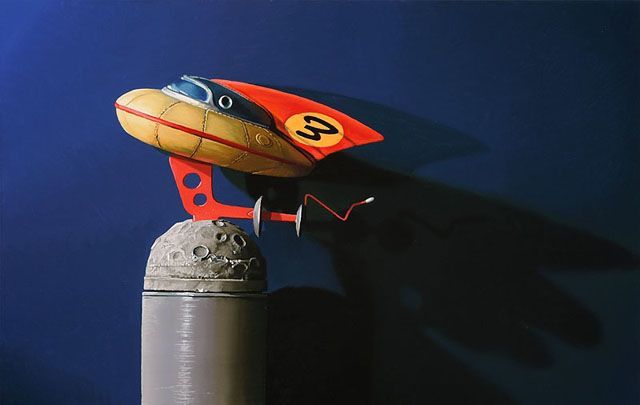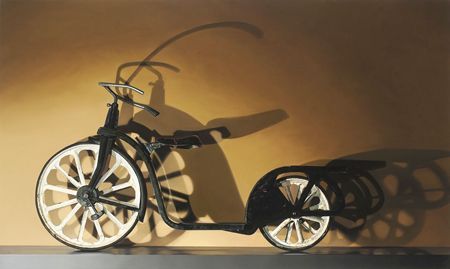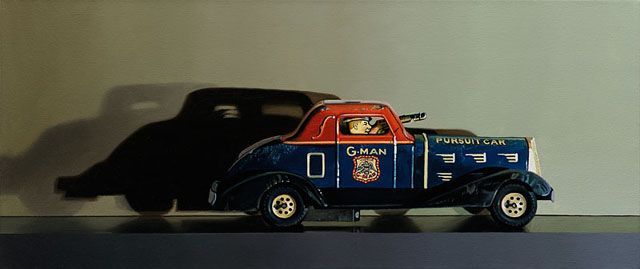 ABOUT THE ARTIST
Michael Beck has led a very interesting life. He he was born in 1943, spent some time in the Bay area in 1960's living with the Beatniks in North Beach and the Hippies in the Haight. He received an MFA in painting with high distinction from California College of Arts and Crafts in the 1984. He is currently represented by the  Lora Schlesinger Gallery in Santa Monica and Paul Thiebaud Gallery in San Francisco. To learn more about Beck's life read this fascinating interview in  Works & Conversations which is an online magazine of interviews with a wide range of artists.
FRAMING SPECIFICATIONS AND ADVICE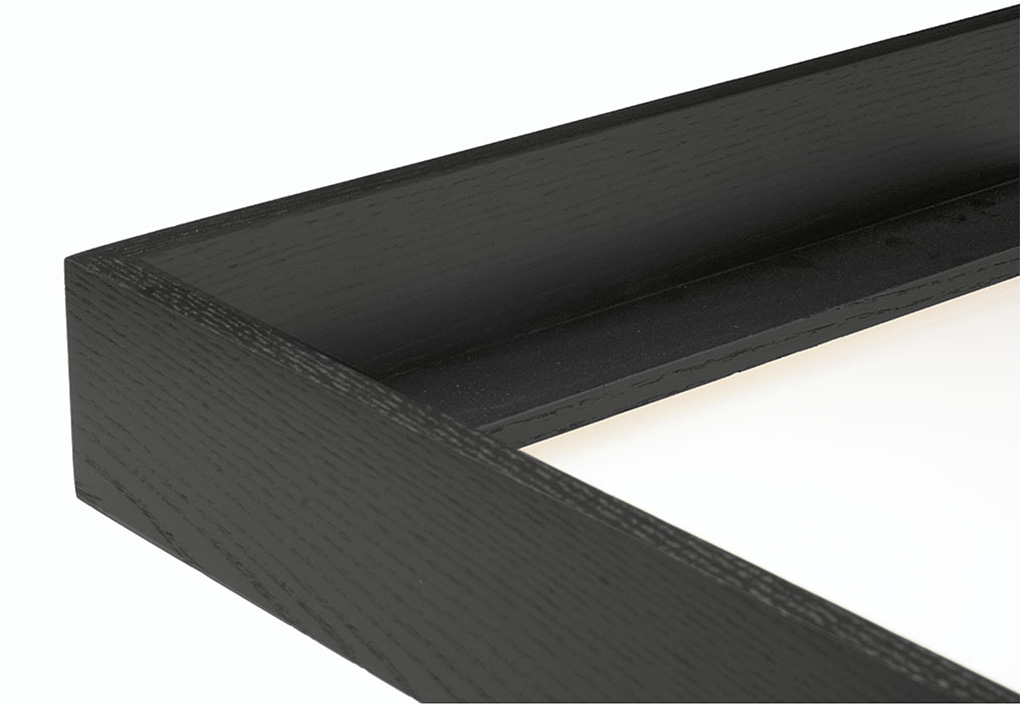 METRO FLOATING FRAME
Deep Floating Frame: 121
Type: floating frame for 1-1/2" deep canvas paintings
Wood and Finish: ash wood frame with black lacquer finish
Purchasing Options: joined wood frame