#artinthetimeofcorona interview with Kes Woodward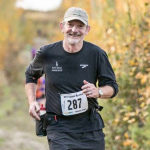 This is one in a series of interviews with our customers to see how they are adapting to the COVID-19 world.

Kes Woodward  lives in Fairbanks, Alaska and has been a customer for over 25 years. Woodward's paintings are included in all major public art collections in Alaska, and in museum, corporate and private collections on both coasts of the United States.
Also an art historian and curator, Woodward since 1990 has published six books on Alaskan art.
This is his #artinthetimeofcorona story.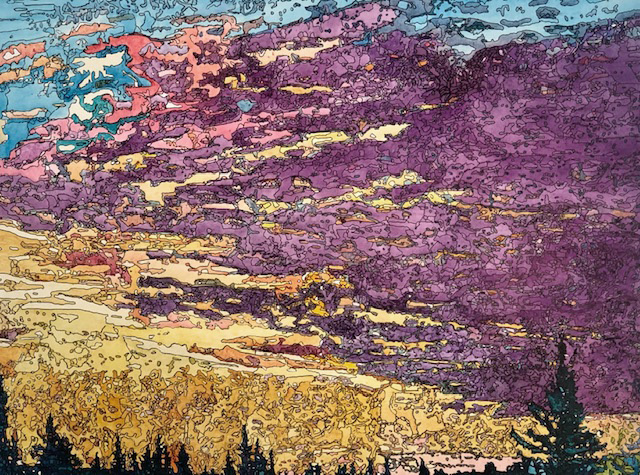 How was Fairbanks affected by the COVID-19 virus? How have you been affected personally?
We were shut down abruptly and completely, here in Fairbanks and throughout Alaska, just as the rest of the world, in March. I found it, and still find it, most shocking how completely the entire world could be so completely shut down in a matter of days. Who knew the veneer of modern civilization was so thin?
Fairbanks was the epicenter of infection in Alaska during the first few weeks, largely because we are home to the main campus of the University of Alaska, and so many Fairbanksians travel over Spring Break, which coincided perfectly with the outbreak of the virus in the U.S. But our community, and Alaska as a whole, accepted lockdown and shelter-at-home willingly and seriously, and new cases of infection rapidly came to nearly a complete halt. Testing was fairly robust and smartly targeted, compliance with social distancing was surprisingly (given the fractious, independent nature of Alaskans) complete, and our state leaders have consistently followed the advice of our terrific Alaska Chief Medical Officer and the Alaska medical community as a whole, so we have been very fortunate.
My wife Dorli and I have been grateful that we were able to do our work in isolation. Dorli has taught her private and University flute students continuously by Skype, FaceTime, Google Hangouts, and Zoom, very effectively, and I have gone to my studio and worked. I attend the many not-for-profit board meetings that I usually attend in person, often following air travel, by Zoom from home. We feel extraordinarily fortunate.
Do you have a daily routine that keeps you grounded these days? 
As always, I go to my studio in the morning and go to work. I did find it harder than usual to concentrate, for the first month or more especially, and my pace slowed, but being able to do my work at even a reduced pace helped keep me calmer and sane, even as I spent much of each day checking the internet for news and information.
Thanks to technology, I have been able to read to the kindergarten class that I've read to every Wednesday morning I've been in town for 29 years, via Zoom. And best of all, I've been doing art lessons and activities every Monday, Wednesday, and Friday morning via FaceTime with my 8 year-old granddaughter in Snohomish, Washington. 
Are you reading, cooking, streaming, or doing any activity that is helping you cope?
Painting is always the best coping mechanism for me. As long as I can do my work, I am o.k. But Dorli and I have done more streaming of movies and television series in the evenings, and we've both done even more reading than usual.
With museums and galleries closed are you seeing a shift to the internet for viewing/selling art?  How is this affecting you?
I have been viewing more art virtually since I've been unable to travel and visit museums and galleries physically, and have discovered new things, appreciating the efforts museums in Alaska and elsewhere have made to open their collections and exhibits to the virtual world.
I have for some years now sold even more of my work through my website than through the excellent galleries that represent me from Fairbanks and Anchorage to Montreal. All of those physical galleries have been closed since the pandemic began, so all my sales for the last few months have been through my website. I feel extraordinarily fortunate, and very reassured, by the fact that collectors of my work have continued to acquire paintings throughout this period—from Alaska to England. Despite that reassurance, I am very glad that the galleries are beginning to re-open, with careful social distancing guidelines and appropriate measures, as they are over the long haul not only my dear friends, but an essential part of building the base of collectors of my work that has made the continuing following and acquisition of my work during this strange time possible.
Do you see any positive changes for artists in a post pandemic world?
I think we've all been humbled by this experience—made more aware of the ways in which we are dependent upon one another and that many of us are fortunate, even as so many are not. I would like to think we will learn to cherish our mutual interdependence when this eases, and take so many things less for granted.