Glenn Grafelman at Thomas Barry Fine Arts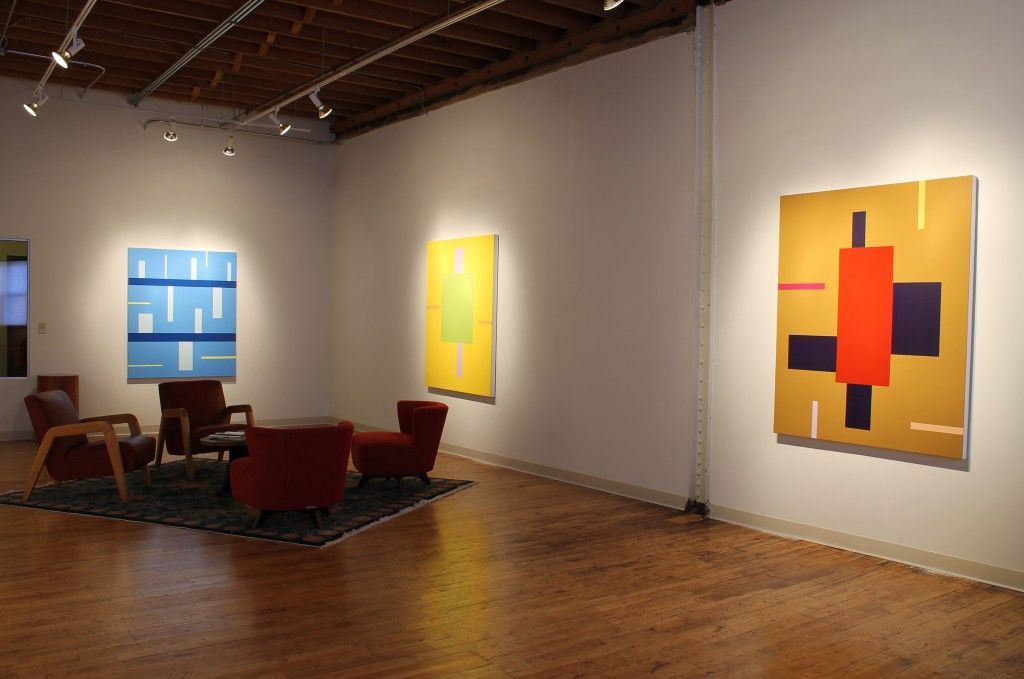 "The three oil paintings are linen stretched over 59 x 50" panels (baltic birch face with basswood supports, then sealed) that metroframe created to spec for me. The panels are sturdy, as light as possible, as well as straight and flat to the wall. Your exacting tolerances work well with my geometric abstraction. I stretch the linen around the edges, and staple on the back supports. I use one coat of rabbit skin glue, to seal the linen. Then apply a minimum of four coats of Gamblin Oil Ground. I begin to apply several oil base color coats, then the geometrical elements are planned and painted. These paintings are all handed brushed, to achieve a smooth finish and sublime outwardness."
We met up with Glenn Grafelman at the CAA show in NY last year. He asked us if we could make some custom panels for his paintings. He will be exhibiting 3 of them at Thomas Barry Fine Arts from May 11 - July 12.