"Edgeworlds" Jamie Kinroy at the Minneapolis Institute of Art
Jamie Kinroy was our first MFA award winner. Immediately after graduating last year he was offered an exhibit at the Minneapolis Institute of Art.  Exhibits for artists are always stressful.  Having your first exhibit immediately following your MFA exhibit is very stressful. I think you will agree with us his talent speaks for itself.
Artists Statement
My work is rooted in comics, but rejects sequential illustration, 'plot' or single narratives, and is instead focused solely on intricately designed locations or environments. The images work together in the aim of building a comprehensive picture of a personal urban cosmology; an imagined, but contemporary and global city, built out of my influences and lived experience of a range of places – Scotland, Minneapolis, Japan.
Functioning in a similar way to the open-world environments of the current generation of video games (like Skyrim, Red Dead Redemption and Grand Theft Auto V), my work aims for the possibility that viewers might put themselves in, and imaginatively navigate the spaces I construct.
Each print, drawing, and painting becomes a window onto a familiar but undefinable scene that has the potential for infinite narratives.
Born in Edinburgh, Scotland, Jamie Kinroy visited Japan before calling Minneapolis home.
An artist talk will take place Thursday, November 19, 7 p.m.
FRAMING SPECIFICATIONS AND ADVICE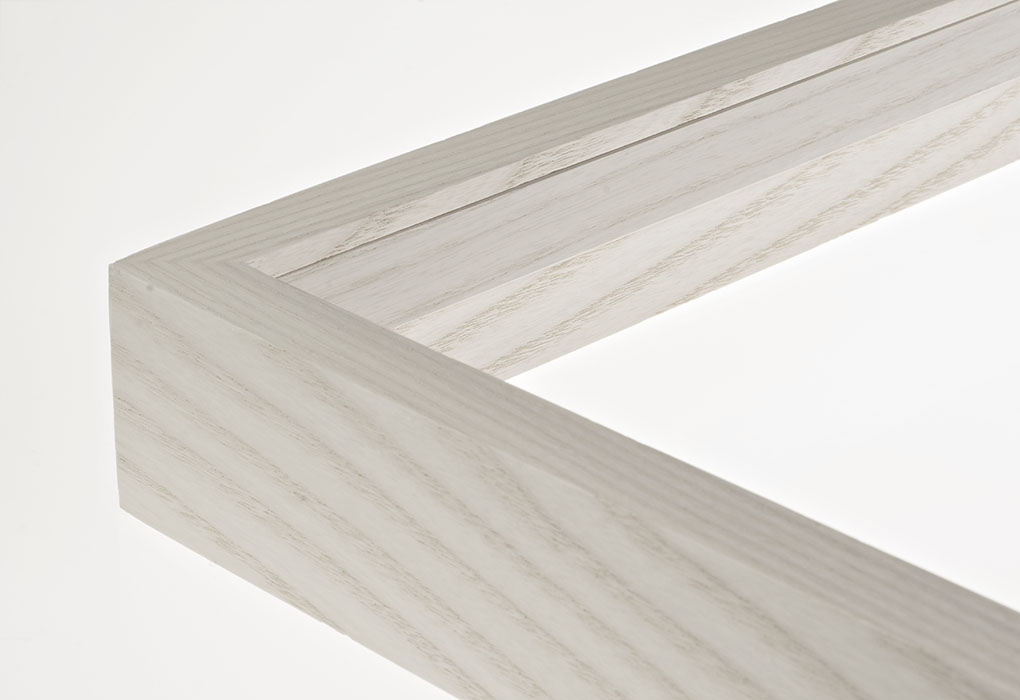 METRO GALLERY FRAME
Standard Profile: 106
Type: Standard Gallery Frame
Wood & Finish: ash wood frame with pickled white finish
Purchasing Option: joined wood frame
Custom Wood Spacer: 1/4" wood frame spacer
Custom Cut Matboard: 4 ply white museum mat
Custom Frame Acrylic: regular acrylic cut to size
Custom Frame Backing Board: acid free foamboard cut to size
Framing Advice: fitting gallery frames