Scott Olson and Jerry Birchfield exhibited by Cleveland Museum of Art at Transformer Station
The Cleveland Museum of Art presents two solo exhibitions featuring new works by Northeast Ohio artists Scott Olson and Jerry Birchfield.  This is each artist's first institutional solo exhibition, and will be on exhibit at Transformer Station  September 1, 2017 - December 31, 2017.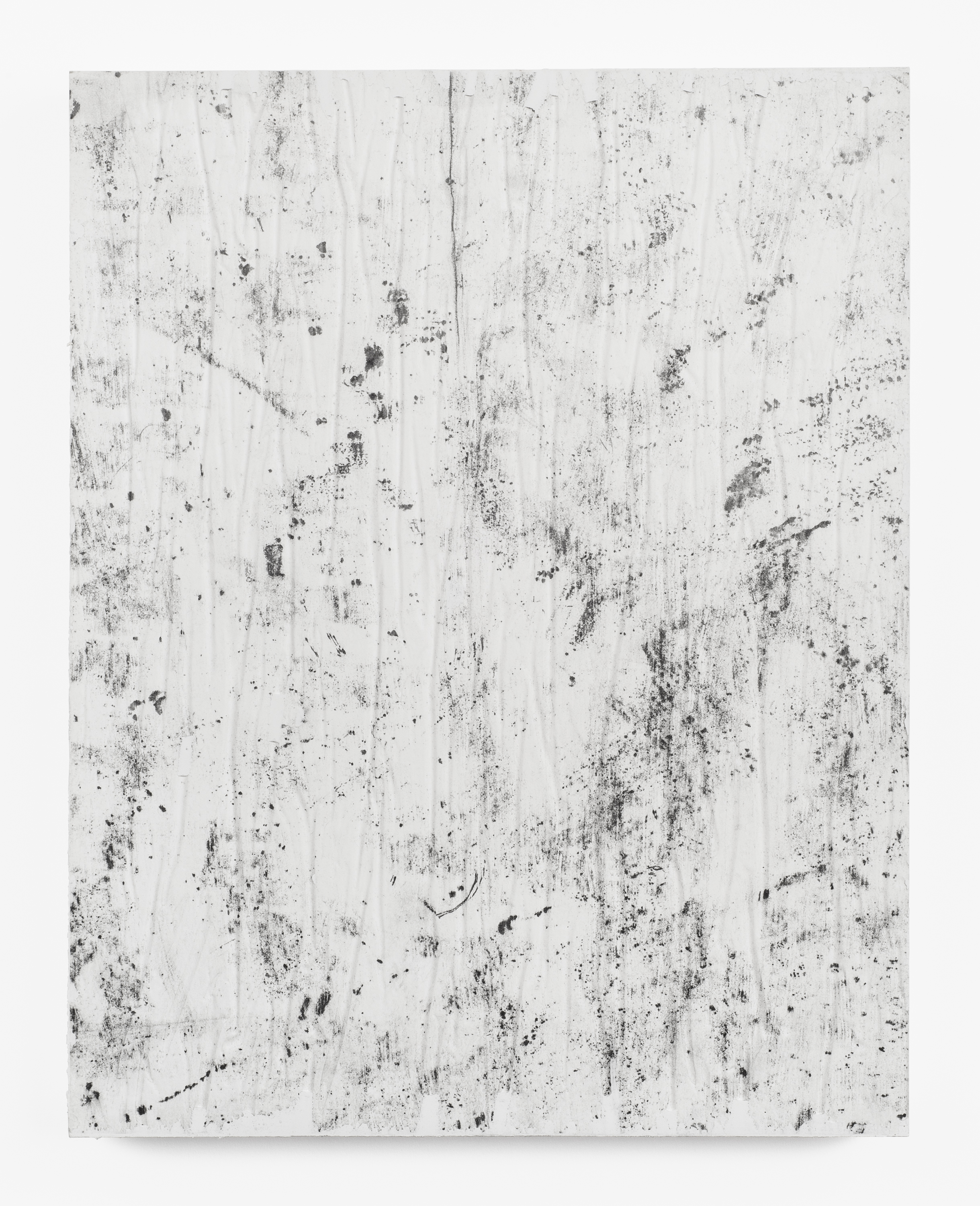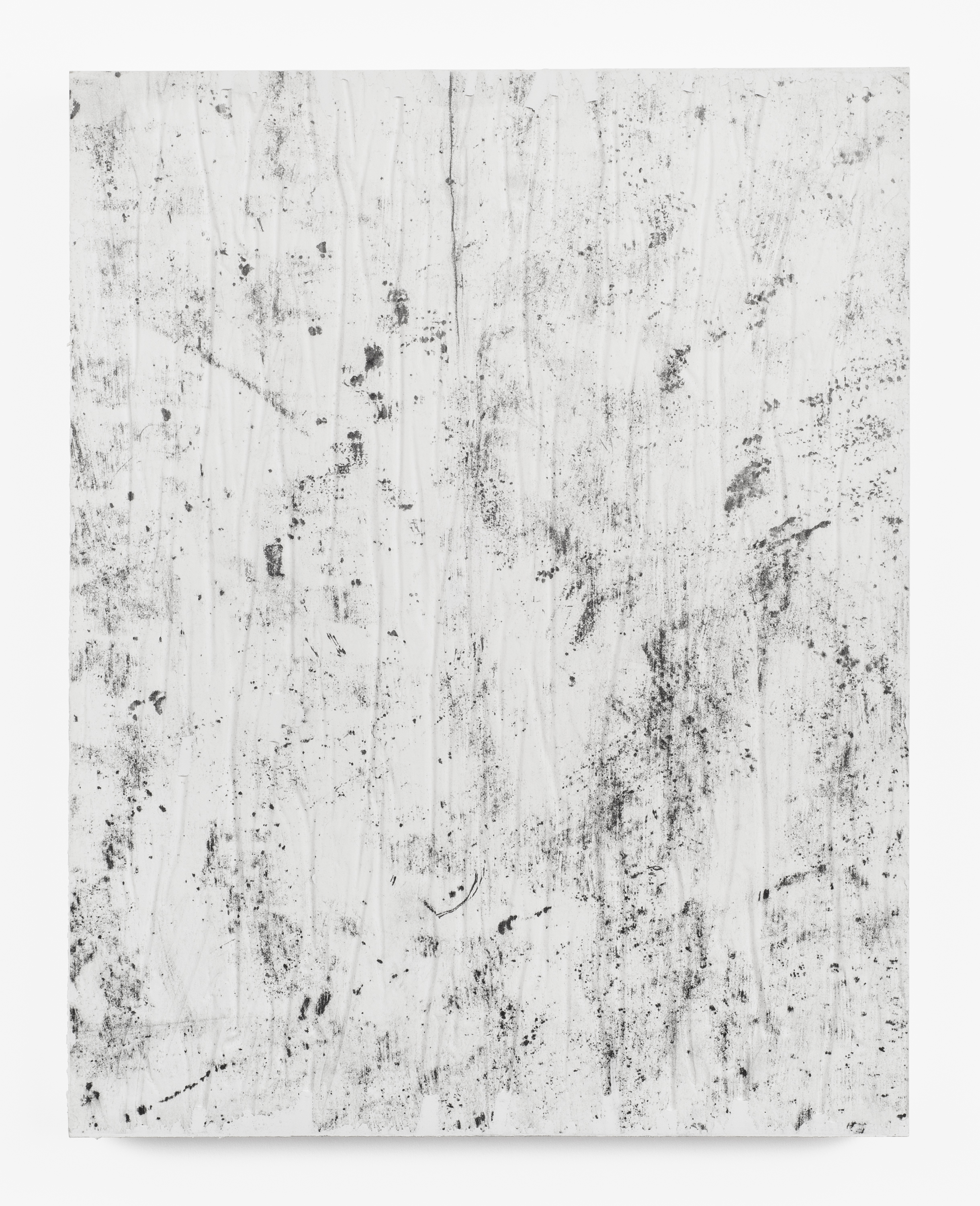 The Earth Moves Under My Feet B.12, 2015. Jerry Birchfield (American, b. 1985). Graphite on paper, plaster; 26 x 19 in. © 2017 Jerry Birchfield
About the Artist
Jerry Birchfield's practice revolves around the question of how images emulate or subvert the sources from which they stem from. Through complex photographic and sculptural processes, his works go through various stages of transformation, from surrogate to self-reference. The making of meaning is synonymous with the search for the beginning and the end.
"Debris, leftovers, the aftermath of other efforts, materials only partially identifiable––like the scene after an accident or disaster, only too clean for that, too controlled. And not the kind of unidentifiable that happens in real life after the car crash or flood, not the kind with real loved ones and family. This is the kind that happens on a primetime drama––the kind where nothing graphic is ever shown or seen, nothing vulgar, and if it is, it is theatrical enough that we know it isn't real, it couldn't be, not like this. It is too clean because it is contained. We can see its edges, we can see where it ends.
This un-identification deals in senses, or things already known. Specificity without. . . . It doesn't matter that we don't have more, that we don't know. Broken pieces of wood and dust and dirt don't have much more to offer anyway. Here they are the filler, the stand-in, and the placeholder. They are the articulation of their representation, an acknowledgment of what they do now rather than what they used to be. To know more about their past is both pointless and beside the point."
- Jerry Birchfield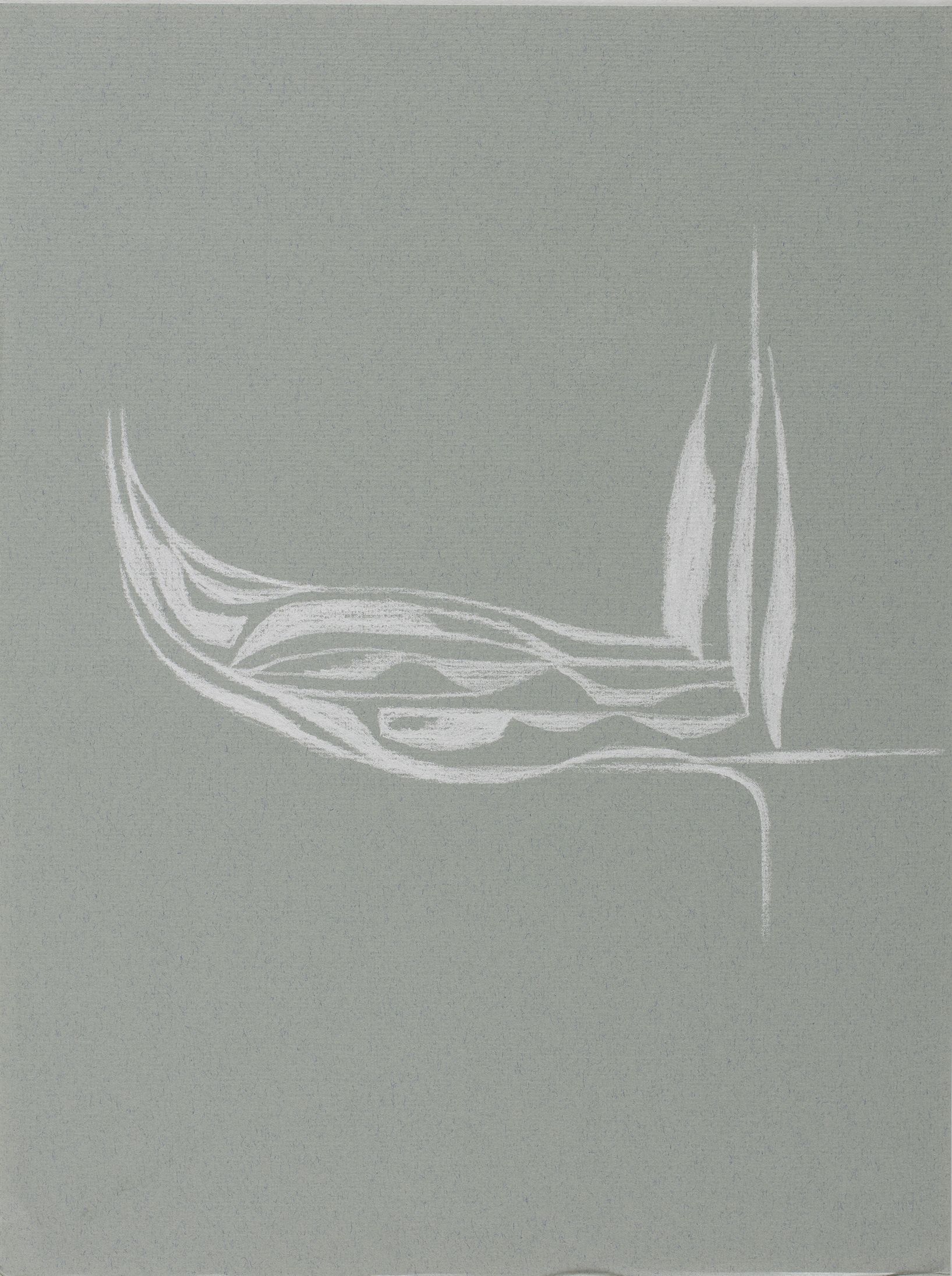 Untitled, 2014. Scott Olson (American, b. 1976). Chalk on paper, unframed: 12 1/2 x 9 1/2 in. © Scott Olson
About the Artist
Scott Olson's abstract paintings conceal the deliberate decisions and elaborate processes used in their making. By employing a broad range of techniques and materials, Olson traces the history of painting back to the early Renaissance. At the same time, through subtle shifts and the gradual introduction of new methods and concepts, his small-scale do nothing less than re-examine some of the medium's long-established boundaries.
"Gesture is very important. It doesn't have to be bombastic or incorporate your entire body. For me, it's often my fingers or wrist resting on a bridge I've created above the painting. I've made some forms by gravity, dropping paint or flowing paint as I've worked on a flat surface. It's organic or natural, a play between that and something more controlled or synthetic. I don't think about it so much. It becomes an intuitive thing, a means to an end for achieving something else that may even undermine the formal aspects—the forms, figures, shapes.
More recently, and in small ways throughout, there have been subtle introductions of dimensionality or shadow or light––the optical mixing of paint through thin layers or the juxtaposition of dark and light. I think of that not as an inhabitable space, but rather something textural and shallow like the weave of a fabric. It's still space, there's dimensionality to that, but it's not the most alluring or deceptive kind of space that draws you in."
—Scott Olson
ABOUT TRANSFORMER STATION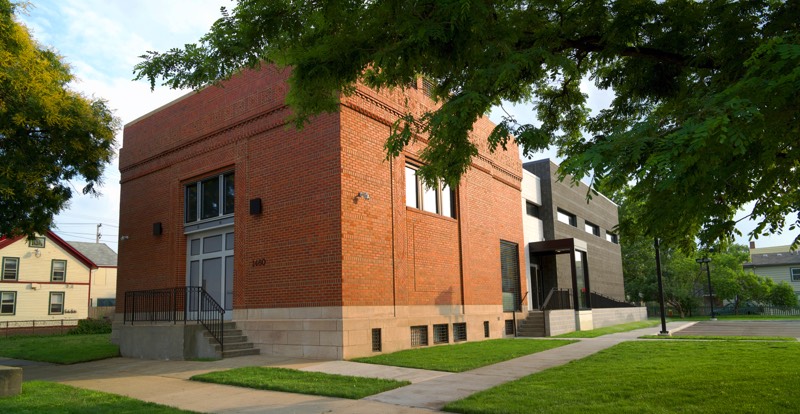 The Bidwell Foundation has agreed to provide the Transformer Station to the Cleveland Museum of Art as its first footprint on the west side of Cleveland. For six months each year, the museum will have a venue for significant new contemporary art projects. The Transformer Station will serve as a laboratory, think tank and place for the Museum to uncover new opportunities, take risks and explore new ideas and new media.
Jerry Birchfield and Scott Olson
September 1, 2017 - December 31, 2017
Transformer Station
Cleveland, OH
FRAMING SPECIFICATIONS AND ADVICE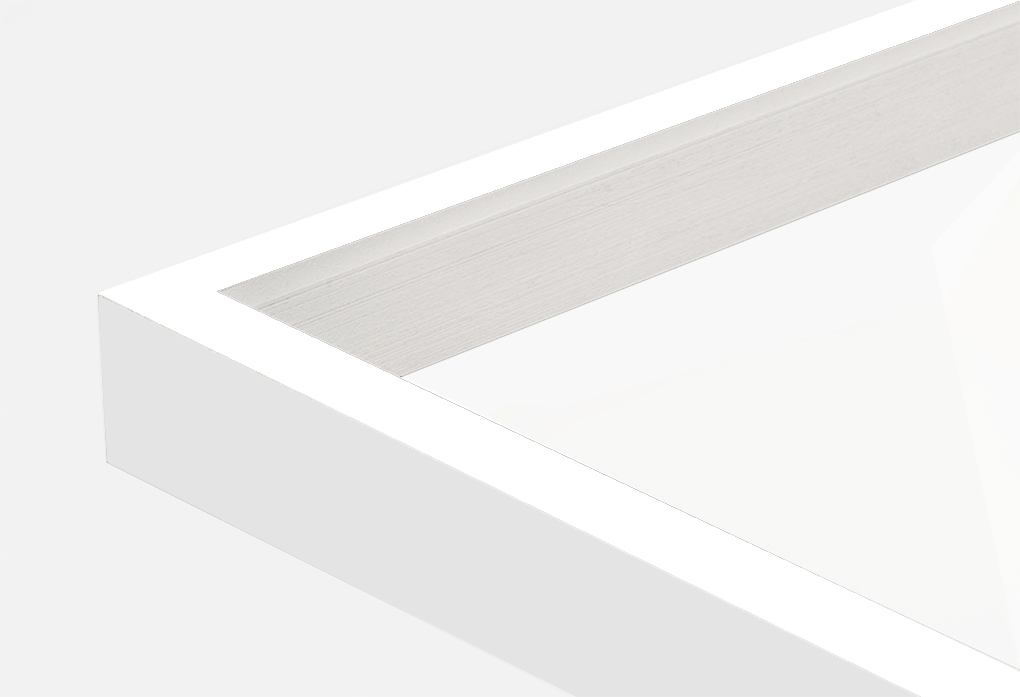 METRO GALLERY FRAME
Thin Profile: 102 (modified 1 1/2" depth)
Type: thin gallery frame
Wood & Finish:  maple frame with rising white finish
Purchasing Option: joined wood frame with matching splines
Custom Frame Strainer: 1/2" wood frame strainer
Framing Advice: fitting gallery frames
Jerry Birchfield Exhibit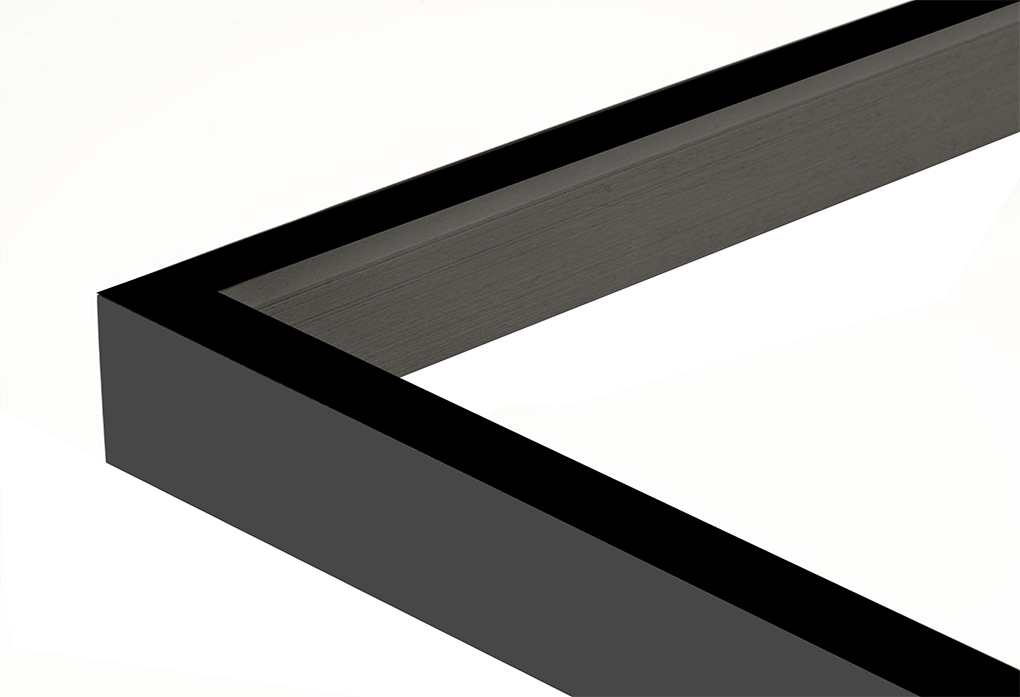 METRO GALLERY FRAME
Ultra Thin Profile: 114UT
Type: ultra thin gallery frame
Wood & Finish:  Maple frame with charcoal finish
Purchasing Option: joined frame with matching splines
Custom Frame Spacer: 1/4" wood frame spacer
Custom Wood Strainer: 1/2" wood frame strainer
Framing Advice: fitting gallery frames
Scott Olson exhibit