#artinthetimeofcorona interview with Marian Steen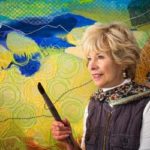 This is one in a series of interviews with our customers to see how they are adapting to the COVID-19 world.
Marian Steen lives in Saint Louis, MO and has been a customer since 2011. She creates works on paper using watercolor and collage, with subtle textures, bursts of color, and delicate lines.
This is her #artinthetimeofcorona story.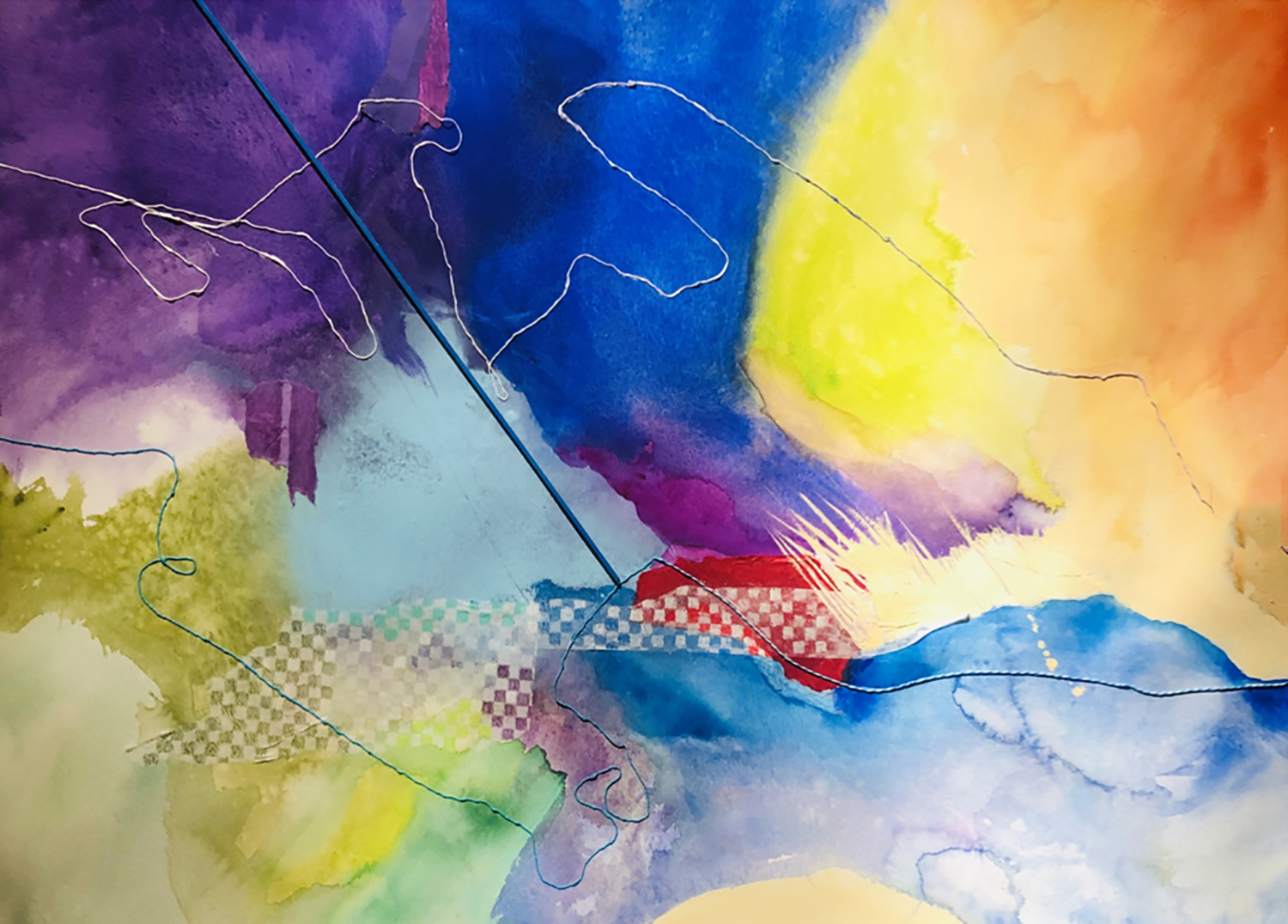 How was Saint Louis affected by the COVID-19 virus? How have you been affected personally?
The Mayor of the city of St Louis and the County Executive have been very diligent about encouraging all of us to remain sheltering in place and as we begin to open to be very cautious.
Most of our favorite restaurants are small, family owned places and are providing curbside pick up meals. We have been trying to support them, especially because I'd rather spend my creative juices in the studio than the kitchen.
Rick, my husband and the "Framer", and I miss our frequent "togetherness" with our in town family. We have been doing "curbside" visits with them and have had a few outdoor distance picnics. We are so sad that we had to cancel several family planned trips this spring and also our east coast family could not come here as we had hoped for their spring break. We are so happy that in early February we traveled to visit our west coast family!
I do enjoy the quietness that has descended on our world, and if this wasn't such a frightening and nasty disease I could enjoy the slower pace we have all been keeping. Of course I can say this as an older adult whose husband just retired last year. My children, who are working from home and helping their younger children deal with online classes and lack of socialization have a much different atmosphere.
Do you have a daily routine that keeps you grounded these days? 
I am still spending a large portion of each day in the studio not unlike before the Pandemic.
I am appreciating the emergence of spring so much more this year. It is amazing that with all the fear and sadness all around, the trees and flowers and grass and the birds are persisting in bringing us wonderful colors, music and aromas!! I feel so lucky that as an artist, I can use my creativity to express my emotions .
We are walking several miles every day to keep fit and breathe fresh air and calm our anxiety. We plan our day around our daily walks.
Are you reading, cooking, streaming, or doing any activity that is helping you cope?
I am reading and have enjoyed The Giver of Stars by Jodi Picoult, News of the World by Paulette Giles, and Team of Rivals by Doris Goodwin. I have many more books that I hope to read now that I have a little more time.
I have limited my time watching the news, it makes me crazy!! have been streaming shows on TV which I've never really taken time to do before.
With museums and galleries closed are you seeing a shift to the internet for viewing/selling art?  How is this affecting you?
This is very hard because I've always worked towards a show before. I worked for a year getting a body of work for my show at The St. Louis University Museum of Art and I am always creating work to do the outdoor art shows which I have been doing for 30 years. They have allowed me to earn a living and expand my customer base all around the country. I have slowed down considerably but still relied on that venue for sales. The shows are all cancelled and I do not know what the fall will bring but I can't imagine these large festivals will exist in 2020.
I'm a bit of a technophobe so selling work online seems very daunting to me, but I think that will be the direction that I go in. I do have a website mariansteen.com that has helped me with sales and I have actually sold some pieces from Facebook occasionally.
Do you see any positive changes for artists in a post pandemic world?
I think that Art will be very appreciated after all these changes in our lives. I think society will be hungry to see the artist's reflections of this historical period, and I hope that creating and sharing art during this time can help our world to heal.