Blake Leigh "Waiting for You" Katherine Nash Gallery
Blake Leigh is our first BFA framing award winner. Providing professional framing advice to art students has been a long term goal of ours. In order to better understand how to accomplish this Metroframe has established a BFA framing award at the University of Minnesota.  Our goal is to help students understand the basics of framing their work and to help us better understand what we may need to do to make the process easier for them.
The following is an interview we did with him to learn more about his work and process.
metroframe
How did you get interested in photography?
Blake Leigh
I first became interested in photography when I started my undergrads. Both sides of my family were interested in photography and all my grandparents had an appreciation for image making, so when I became interested in art, photography was the most natural entry point for me. My family has a history of using cameras and documenting family life so when I started using photography for art, I was drawn to the documentary uses of the camera.
metroframe
What kind of equipment do your use?
Blake Leigh
I alternate between film and digital cameras, but I have an interest in all the different ways I can make images. I enjoy experimenting with different cameras, but when it comes to working on projects I like to find the appropriate tools for each task.
metroframe
Your final BFA project is titled "Waiting for You". Can you tell us more about the project and why you selected it.
Blake Leigh
"Waiting For You" is a project that I started a year ago and have been working on in my free time since. The project looks at isolated people on the MTA bus system and exploits the ease of viewing people in public. Specifically, I wait outside of bus stops at night time and when each bus stops lights on the interior brighten making the riders easily visible to people waiting out side.
metroframe
I understand you are doing a larger project about surveillance and privacy. What drew you to this subject and what have you found out as you pursue it?

Blake Leigh
"Waiting for You" has opened the door to continually study the ways people act in public when they think they're not being watched. Since this project started I've been able to expand into a larger project where I explore the use of surveillance in public spaces and examine the concerns of privacy in these spaces as well.
PRACTICE/PRACTICE
MAY 6 - MAY 17, 2014
Katherine E. Nash Gallery
Regis Center for Art, University of Minnesota
405 21st Avenue South, Minneapolis, (612) 624-7530
Gallery hours are 11 am to 7 pm, Tuesday through Saturday
FRAMING SPECIFICATIONS AND ADVICE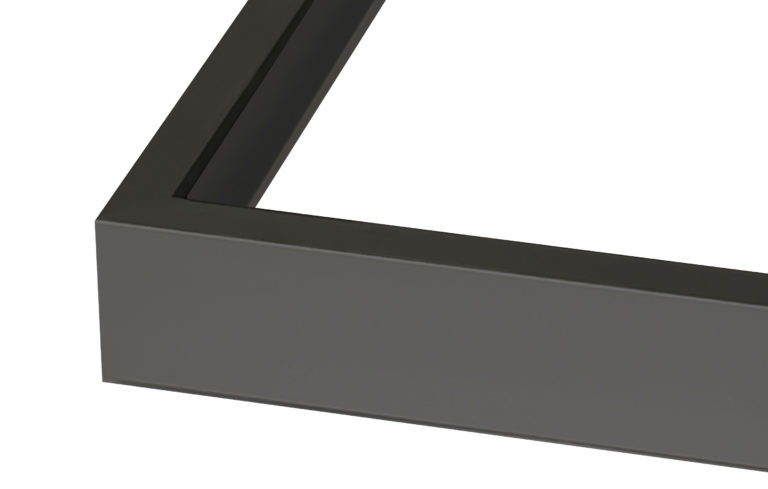 NIELSEN METAL FRAMES
Profile: Nielsen Profile 117
Finish: black metal frame
Framing Advice: fitting metal frames