Weird, Wild, & Wonderful, The Second Triennial New York Botanical Garden Exhibition, opened in the Garden's Ross Gallery on April 19. Curated by the American Society of Botanical Artists, the traveling exhibition features contemporary artworks of botanical oddities and curiosities, and includes artists from the US, Australia, Canada, India, Japan, and the UK.
The forty-six included artworks were selected from a field of 238 submissions. Novel adaptations to habitat, reproductive strategies, or defenses against predators have led to some of the incredible diversity of the plant kingdom. Plants also display some unique developmental quirks that occur due to extreme growing situations or invasion by parasitic creatures. Find illumination about biodiversity as depicted by contemporary botanical artists in the exhibition's forty-six artworks. Exotic species from such locales as Borneo, Australia, Asia, and the Americas join familiar plants we find in our kitchens, all through the lens of the extraordinary. Bat flowers and violet hedgehog mushrooms join strange cacti and parasitic plants in unusual renderings in watercolor, graphite, etching, oil, pen and ink, and colored pencil. Exploratory delight is exhibited by each artist's original take on the theme.
ASBA is a nonprofit organization dedicated to promoting public awareness of contemporary botanical art, to honoring its traditions and to furthering its development.  In its 20th year, ASBA has 1300 members from over 20 countries around the world. More information is available on asba-art.org  as well as information about purchasing the catalog from the exhibit.
Weird, Wild, & Wonderful
Second New York Botanical Garden Triennial Exhibition
April 19 – September 21, 2014
The New York Botanical Garden
2900 Southern Blvd, Bronx, NY
Exhibitions are especially difficult when the artists are from all over the world and you want the framing to be consistent. Metropolitan was selected as the sole provider of frames because we are a national company that makes museum quality frames and they are available in different depths to accommodate different artwork presentations. The specifications for the exhibit were our standard maple frames with clear lacquer finish. The artists were provided links to our online ordering and our framing advice section provided information to ensure they were done professionally.
FRAMING SPECIFICATIONS AND ADVICE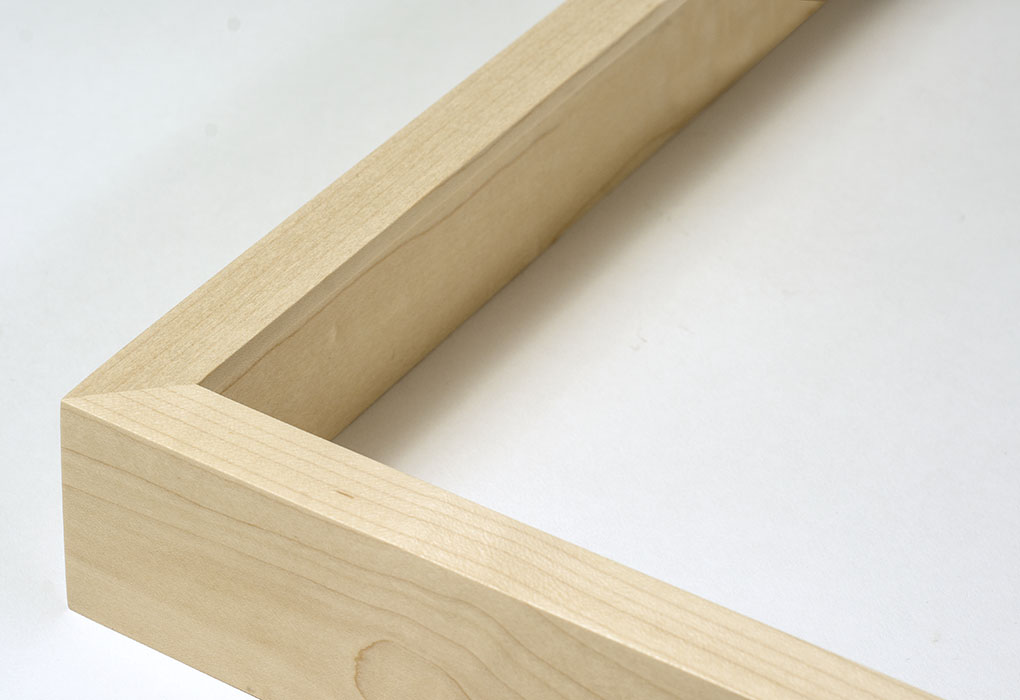 GALLERY FRAMES
Standard Profile: 101, 106, and 105
Type: Standard Gallery Frames
Wood & Finish: maple wood frame with clear lacquer finish
Purchasing Option. joined wood frame, joined wood frame with splines
Custom Frame Spacers: 1/4", 1/2", 3/4" wood frame spacers
Custom Frame Strainers: 1/2, 3/4" wood frame strainers
Custom frame mats: 4 & 8 ply museum mats
Custom cut matboard: 4 & 8 ply museum matboard
Custom frame acrylic: regular & UV acrylic cut to size
Custom frame backing boards: foamboard, coroplast, and archival corrugated cut to size
Framing Advice: fitting gallery frames