Virmarie DePoyster "Revelation" United States Embassy in Rome, Italy
Virmarie DePoyster is the first Arkansas artist to be selected for a solo exhibition at the United States Embassy in Rome, Italy. Her exhibition, Revelation, curated by Anna Maria Volpacchio, will be on view at the United States Embassy's Tri-Mission Art Gallery September 1 – 30, 2015. The North Little Rock artist will be honored at a reception given by the Community Liaison Office at the U. S. Embassy in Rome on September 29, 2015, and she will also teach a pastel class to embassy personnel.
DePoyster's technical mastery of the pastel medium has brought her national recognition. She won first place at the Arkansas Pastel Society National exhibition in 2013 and honorable mention at the 50th Annual Delta Exhibition. Her paintings are in public and private collections throughout the United States and internationally. She teaches at the Arkansas Arts Center and is an Artist in Residency through the Arkansas Arts Council Arts In Education program.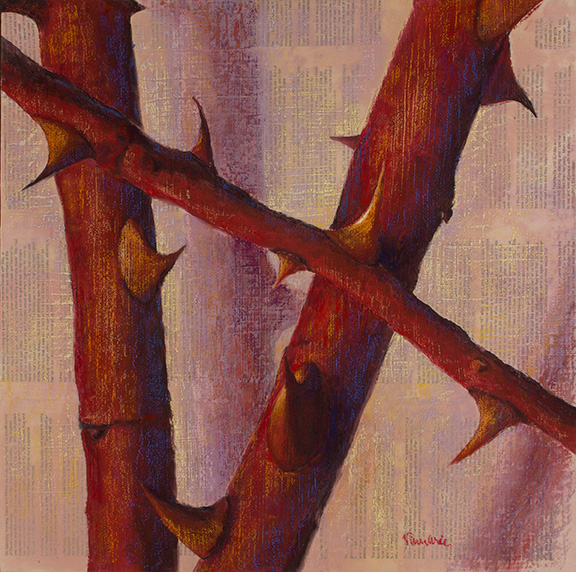 ABOUT THE EXHIBITION
Revelationis an exhibition of 18 pastel and mixed media works exploring issues of spirituality, identity and human connection within the natural world, the source of DePoyster's passion and inspiration. In these works, words manifest as layers of her past, shaping her current human experience. Each piece has as its base layer printed words that have been lifted from the Bible or other sources that are personally meaningful to her. In some of the paintings, the printed layers are clearly visible, and in others, they are obscured; in this way, DePoyster delves into the meaningful selectivity we use in deciding which layers of our personal stories we will share with others and which we will withhold. As always, color is a technique, a tool, a language she uses to emphasize an overall mood. Abstracting the subject matter, manipulating shapes, and incorporating texture that evokes an emotional response unify these paintings, however diverse. At first glance, it may be these elements that capture the viewer's eye, but with closer observation, the words arise from the background and therein the deepest layer of each piece, both literally and symbolically, is revealed.
FRAMING SPECIFICATIONS AND ADVICE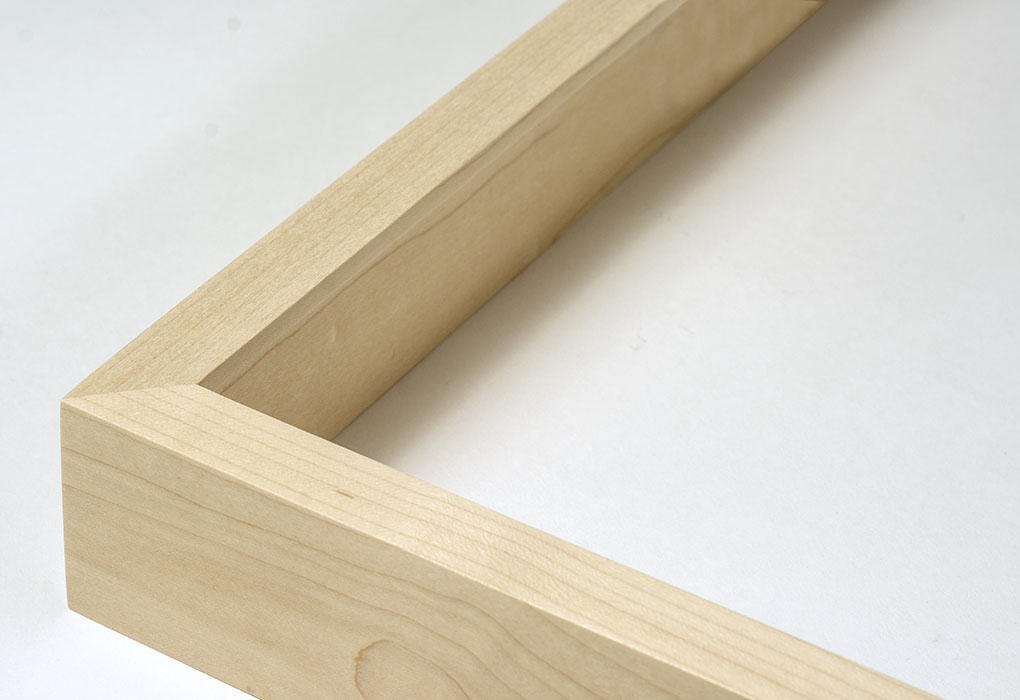 METRO GALLERY FRAME
Standard Profile: 106
Type: standard gallery frame
Wood & Finish: joined wood frame with clear finish
Purchasing Options: joined wood frame
Framing Advice: fitting gallery frames