"What a Relief! Variations on Printmaking" at Augustana College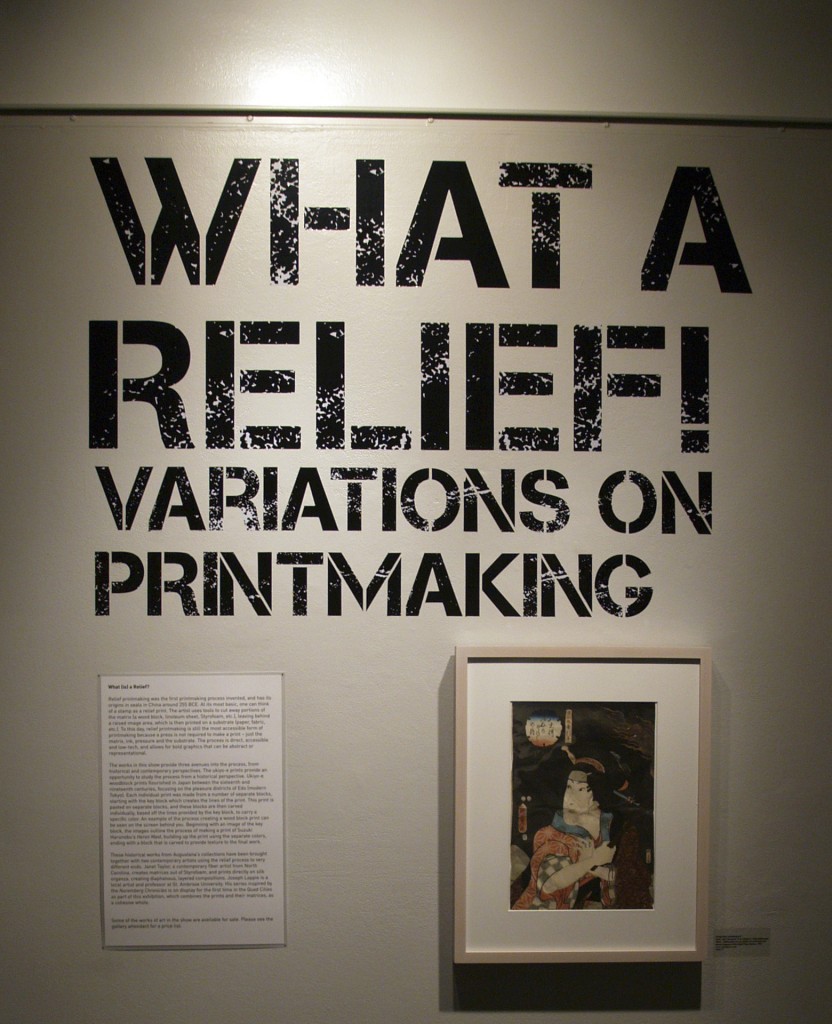 The exhibition "What a Relief! Variations on Printmaking" connects historical and contemporary art by featuring works from the Augustana Teaching Museum of Art's collection as well as recent works by local printmaker Joseph Lappie and fiber artist Janet Taylor. 
Works from Augustana's collection are ukiyo-e prints, a genre of Japanese woodblock prints from the 19th century, many of which have not been displayed in the museum's recent history. These historical works will provide a reference point for the contemporary works of Lappie and Taylor.
Lappie, an associate professor at St. Ambrose University, teaches printmaking, papermaking, book arts and drawing. His work in this exhibition is based on the Nuremberg Chronicles, an illustrated world history that first appeared in 1493. Lappie tells the story of the people and their journey along the way, as well as how the stories relate to memory. It is the first time this series has been exhibited in the Quad Cities.
Taylor established herself as an artist with her tapestries and silk organza layered wall pieces. Recognized as an artist, speaker and educator, Taylor has exhibited regionally, nationally and internationally since 1969 and has had her own studio in North Carolina since 1990.
Combining these three collections has sparked creativity and appreciation for the breadth of relief printmaking, which is the first printmaking process invented, dating back to 255 B.C. This exhibition exemplifies that art can not only withstand the test of time, but also be interpreted and approached from many different angles.
Some of the most intriguing inspiration stemming from this exhibition comes from Augustana assistant professor and violist Deborah Dakin with her recital performance of "Oceans and Crossings." Much like relief printmaking enables commonality among the exhibiting artists, Dakin will encourage engagement with parallels between music from the East and the West to explore ways to listen with understanding and appreciation.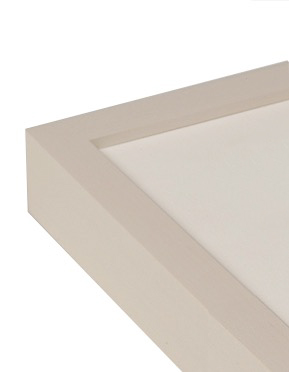 GALLERY FRAMES
Standard Profile: 106
Type: standard wood frame
Wood & Finish: maple wood frame with pickled white finish
Purchasing Options: joined wood frame
Custom Frame Strainer: 3/4" wood frame strainer with inserts
Custom Frame Acrylic: UV acrylic cut to size
Custom Frame Backing Boards: archival coroplast cut to size