ODESSA / ОДЕ?ССА ‐ Babel, Ladyzhensky, and the Soul of a City at Yeshiva University Museum
Through the pairing and perspectives of two artists – the writer Isaac Babel and the painter Yefim Ladyzhensky – ODESSA / ОДЕ?ССА: BABEL, LADYZHENSKY AND THE SOUL OF A CITY offers an enriching dialogue between two masters across different media, bringing to life a city in the midst of revolution.
The original exhibition immerses visitors in the legendary Black Sea metropolis's frontier commercial life, polyglot swirl of cultures, colorful underworld and masterful artistry, all in the midst of the revolution, civil war and dramatic social transformations of the 1920s and 1930s. ODESSA / ОДЕ?ССА pairs the iconic writing of Babel with the monumental works by the lesser‐known Ladyzhensky. The writer and painter identified with the bawdy culture and swashbuckling underworld of the heavily Jewish Moldavanka neighborhood of Odessa. Each interpreted his city and country during the years leading up to and following the Bolshevik Revolution through an Odessan lens, characterized a by an unmistakably Jewish sardonic whit and humor.
ODESSA / ОДЕ?ССА features over fifty paintings and drawings by Ladyzhensky, most exhibited for the first time in the U.S. His large tempera paintings of daily urban life in Odessa, inspired by his childhood memories of the city, closely relate to Babel's characterization of the city in The Odessa Tales, chronicling a group Moldavanka Jewish gangsters during the Soviet Revolution. Ladyzhensky twice executed a series of illustrations of Babel's Red Cavalry, which was based on the writer's experiences in the Red Army during the Soviet‐Polish War. The exhibition features an almost complete set of Ladyzhensky's pen‐and‐ink drawing, as well as a number of earlier paintings based on Babel's harrowing account of war and army life.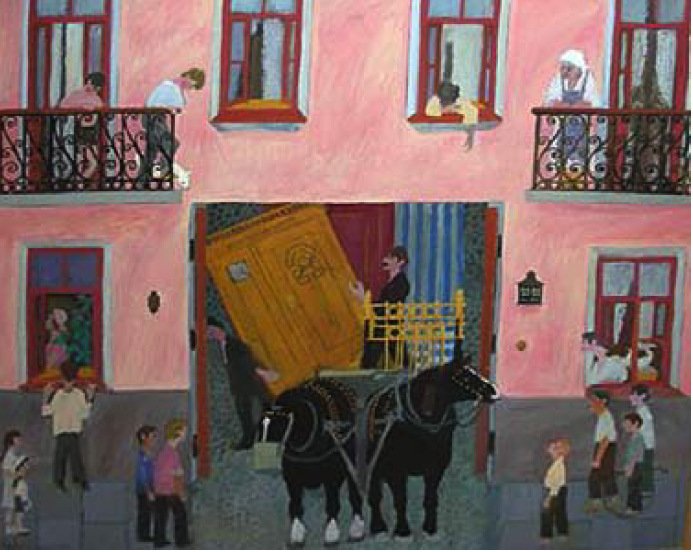 Yefim Ladyzhensky, Moving to a New Apartment; tempera on canvas; collection of the Khononov family.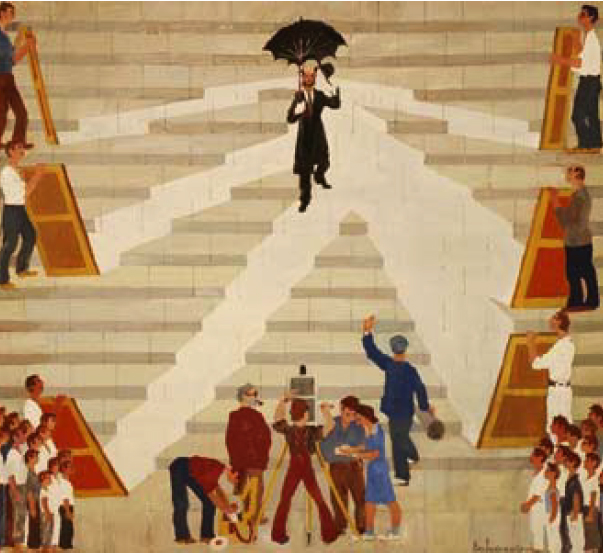 Yefim Ladyzhensky, The Movies Come to Town; tempera on canvas; collection of the artist's family.
Yefim Ladyzhensky, Roofers; tempera on canvas; collection of the Khononov family.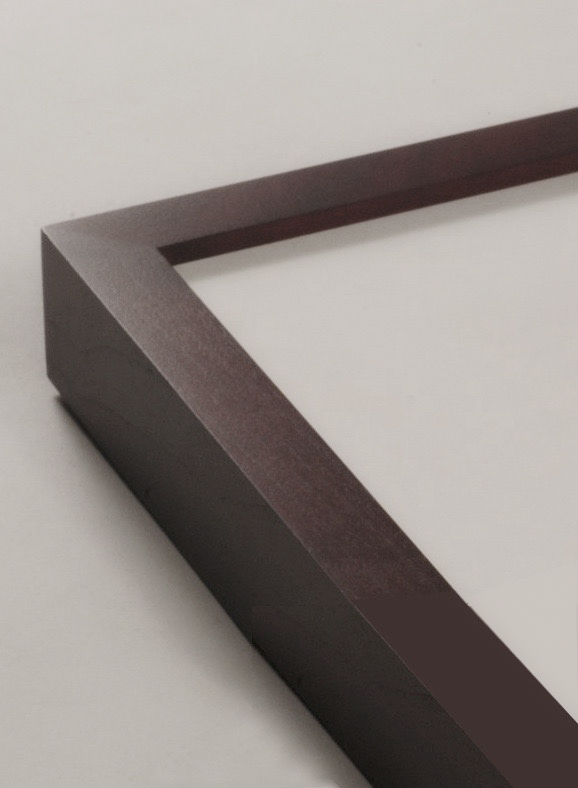 METRO GALLERY FRAME
Standard Profile: 106
Type: standard gallery frame
Wood & Finish: maple frame with walnut finish
Purchasing Options: joined wood frame
Custom Wood Spacer: 1/4" wood frame spacer
Custom Wood Strainer: 1/2" wood frame strainer
Custom Frame Acrylic: acrylic cut to size
Custom Frame Backing Boards: archival coroplast cut to size