STILLNESS: DRAWINGS BY SKIP STEINWORTH at Evansville Museum
I can't remember a time when I wasn't making drawings. Some of my earliest memories are from family summer vacations at my parent's friends' lake cabin, watching my father sketch the dock or the boat house or the potbellied stove. To me, it seemed like magic; I wanted to be able to do it myself. For most of my more than 35-year-career as a professional artist, I've created works almost exclusively in graphite pencil. The medium has always had a fundamental appeal for me. It's direct and uncomplicated. As such, it is well suited to my sensibility and to my imagery, style, and working methods, all of which are equally straightforward.My work is representational, which to me means more than achieving a pictorial illusion. It is an investigation of our perceptions of the seeable world, an effort to determine what makes things visually "tick", and to understand what exactly it is that allows us to make sense of what we see. It is an attempt to comprehend and reveal the nature of the interactions of light, space, and form. The process consists of mentally deconstructing, analyzing and distilling a visual essence of the subject which is then "re-presented" to the viewer.Still-lifes have been my primary subject matter. The objects in these arrangements are generally commonplace but are also chosen because of a timeless, almost generic quality I feel they possess. I've purposely composed them to be neither time nor place-specific, including only slight, often incongruous, hints of their contemporaneity or significance to me as the artist. Similarly, my landscapes offer no reference to a particular time or place, although their precision and detail suggest an actual location.Despite their simplicity and lack of context (or perhaps because of it) they create intriguing and evocative images. If anything, they are perhaps simply suggestive of the quietude and contemplative environment in which they were created.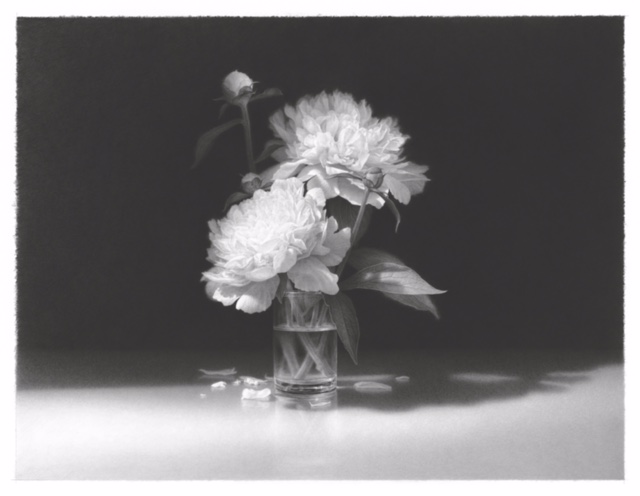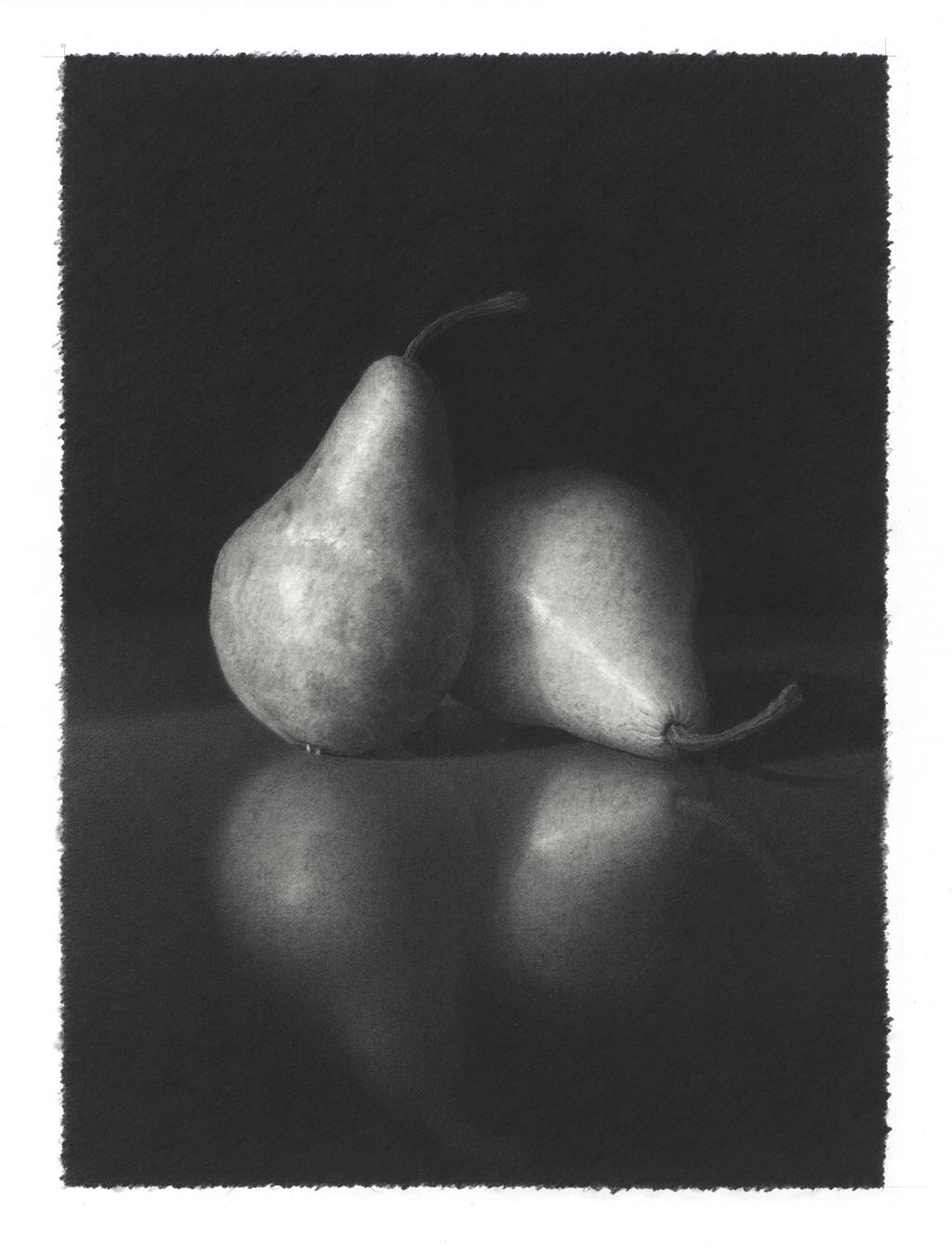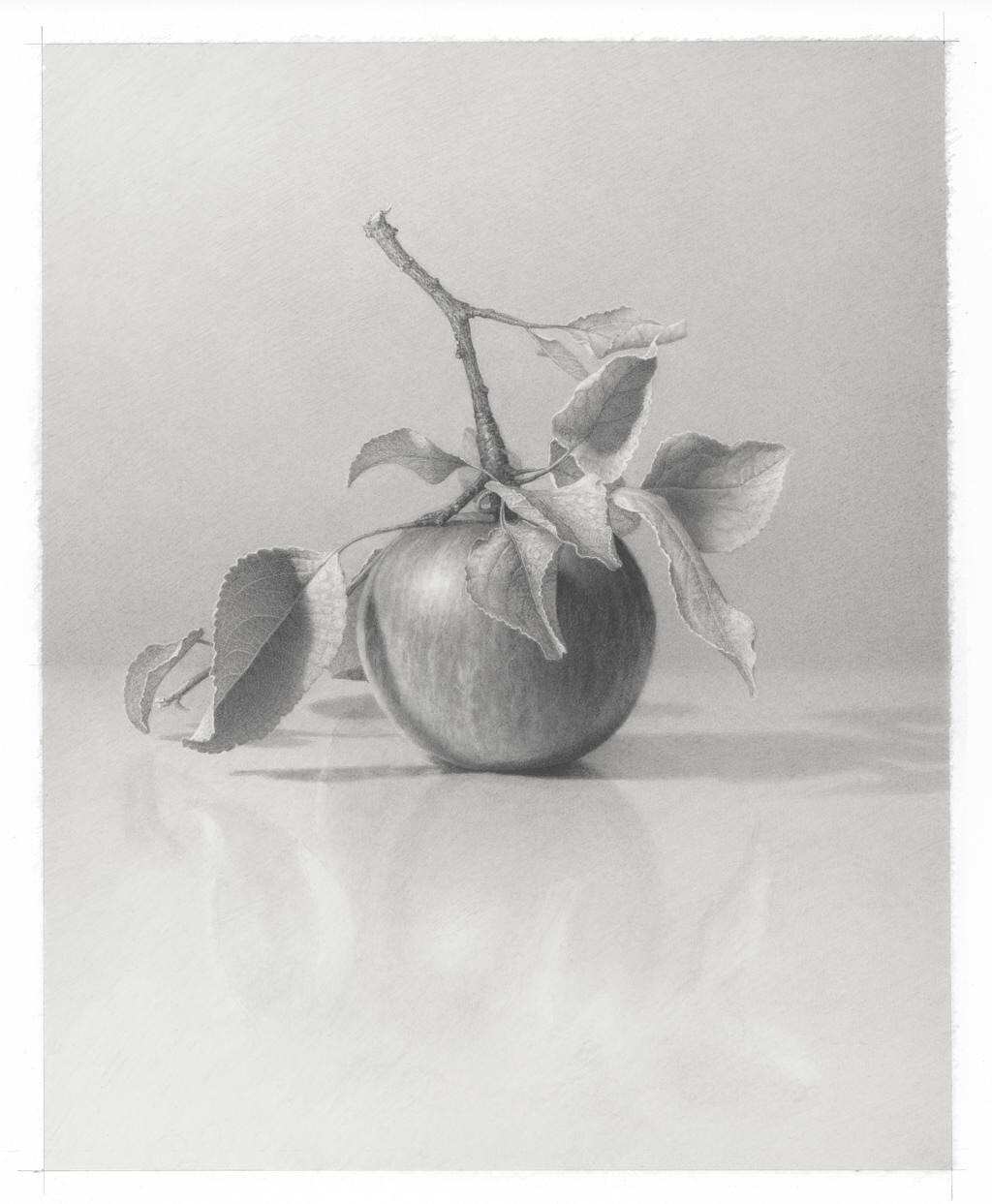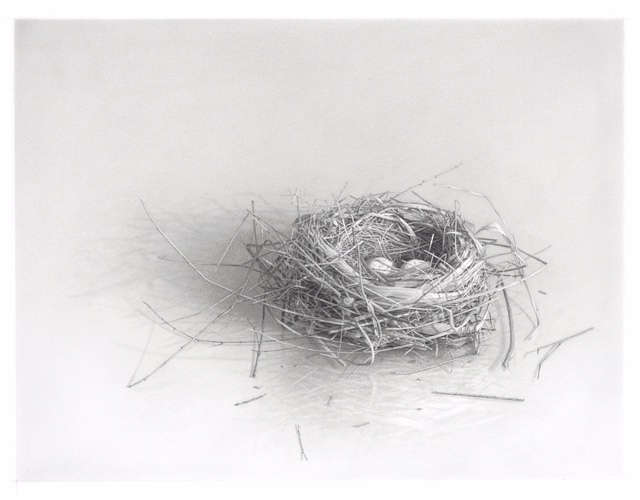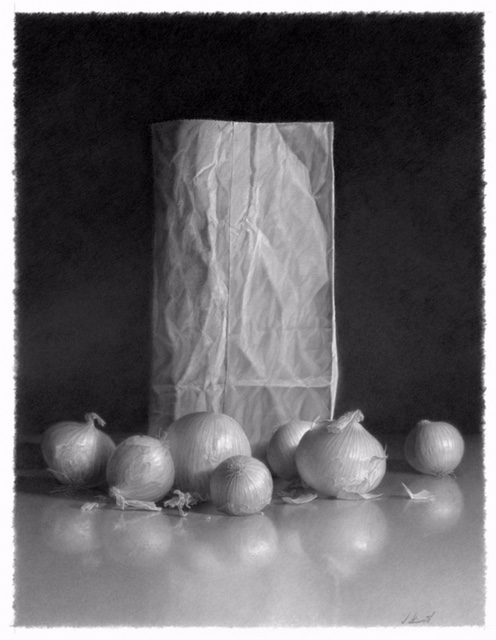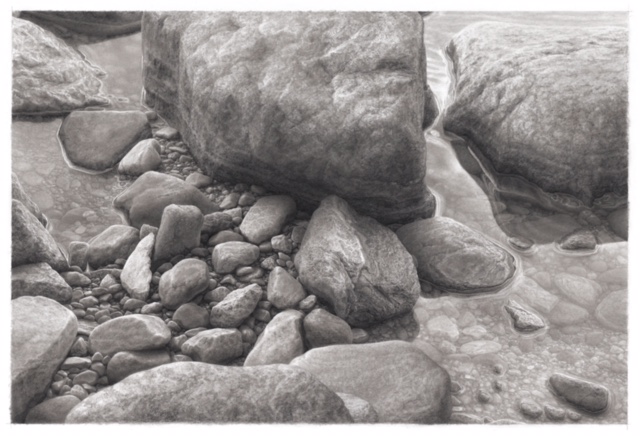 About the Artist
Skip Steinworth lives and works in Stillwater, Minnesota, an historic river town on the outskirts of the Twin Cities along the St. Croix River. His interest in art began at a very early age; by his teens he was selling work in local galleries. After earning their college degrees in the early 1970s, he and his wife taught art in Melbourne, Australia. They returned to Minnesota and both began careers as full-time studio artists. Steinworth works exclusively in pencil and his drawings are included in the permanent collections of the Minneapolis Art Institute, the Art Institute of Chicago, the Plains Museum in Moorhead, Minnesota, the University of North Dakota, and Arkansas Arts Center in Little Rock as well as in numerous private collections. He is represented by the Jenkin Johnson Galleries in San Francisco and New York and the MA Doran Gallery in Tulsa, Oklahoma.
STILLNESS: DRAWINGS BY SKIP STEINWORTH
February 27 -  May 14, 2017
Evansville Museum  Evansville, Indiana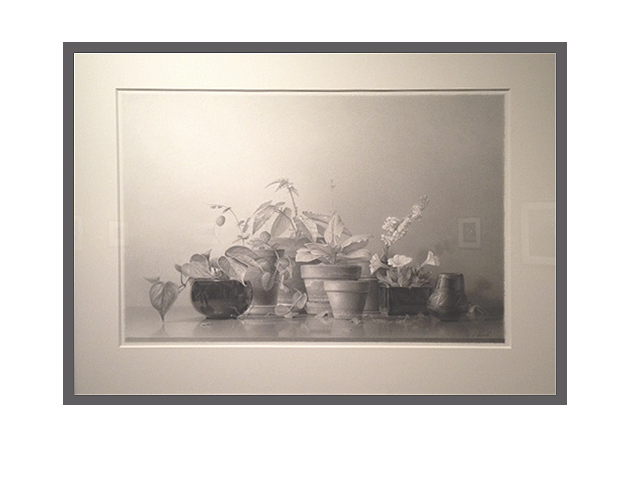 FRAMING SPECIFICATIONS AND ADVICE