Herb Edwards at Falmouth Art Center
Herb Edwards was born in Brownsville, PA in 1940. He received his BFA from The University of New Mexico in 1963 and his MFA from Pratt Institute in 1970. Herb was a professor of fine arts for over twenty years.
Herb and his family now live on Cape Cod where he paints in the Spring and Fall and exhibits his paintings at Cataumet Art Center in Cataumet, MA, Chatham Fine Art in Chatham, MA and The Christina Gallery in Edgartown, MA.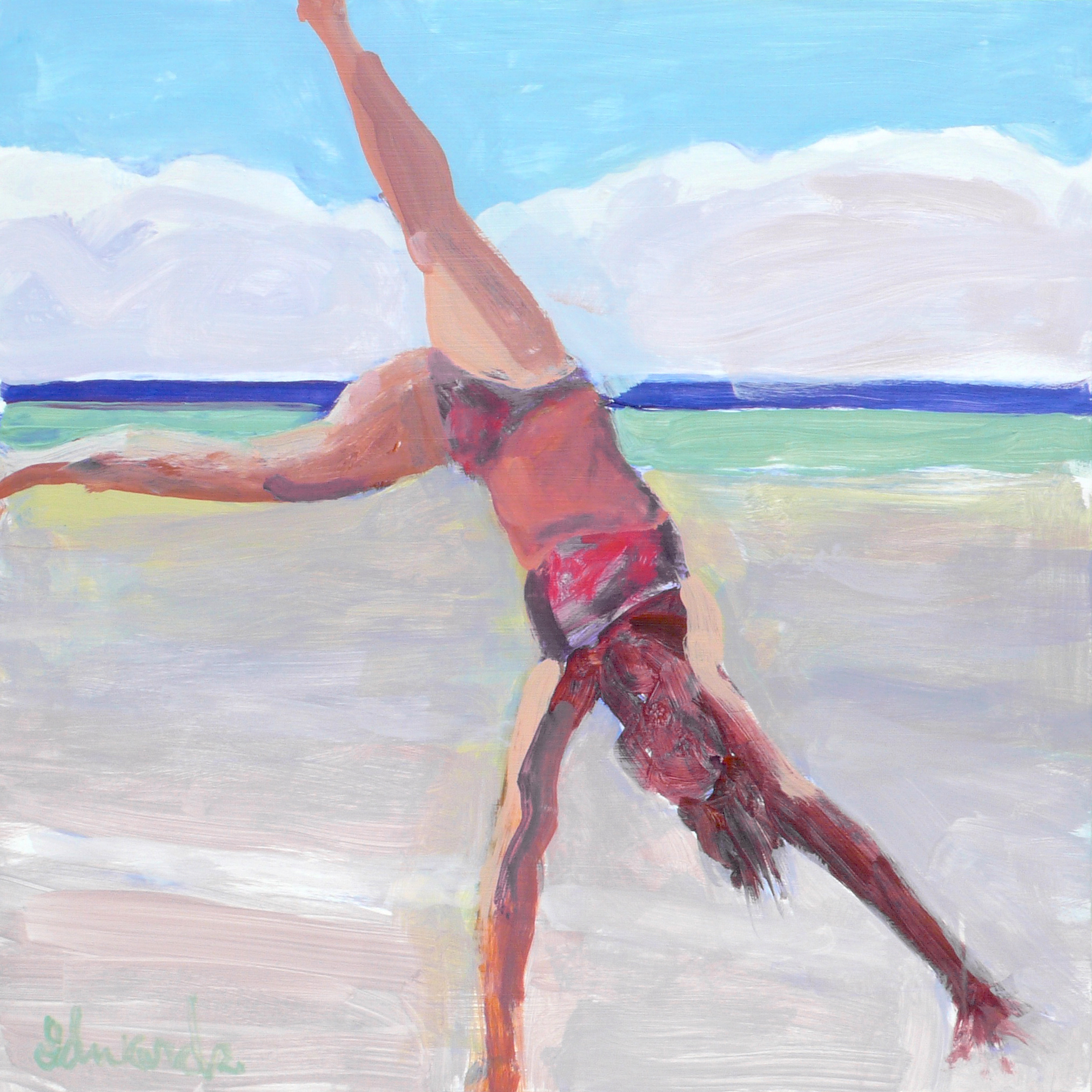 Herb Edwards "Cartwheel", Acrylic - Board, 24"x24"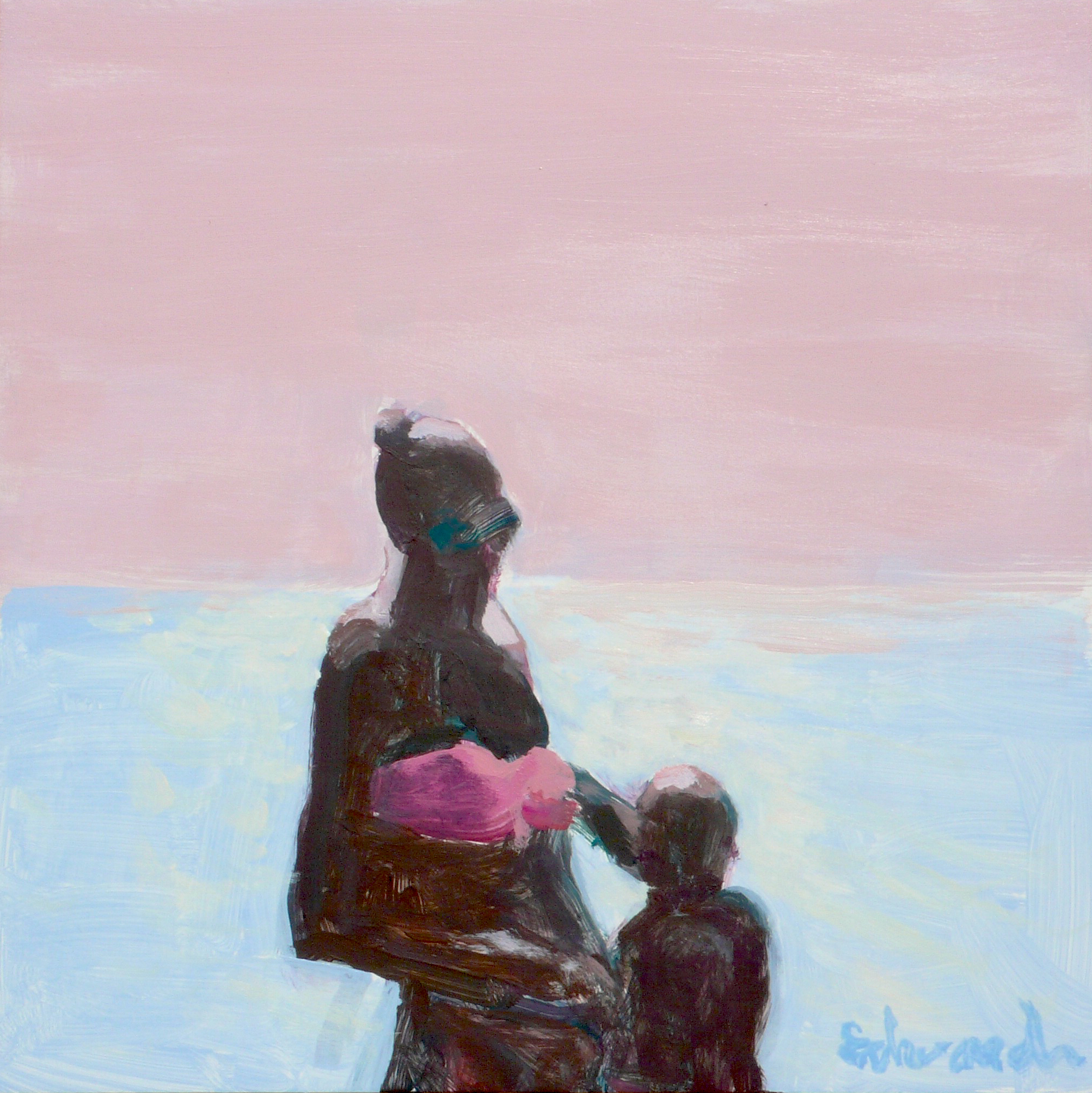 Herb Edwards, "Two Figures", Acrylic-Board, 16"x16"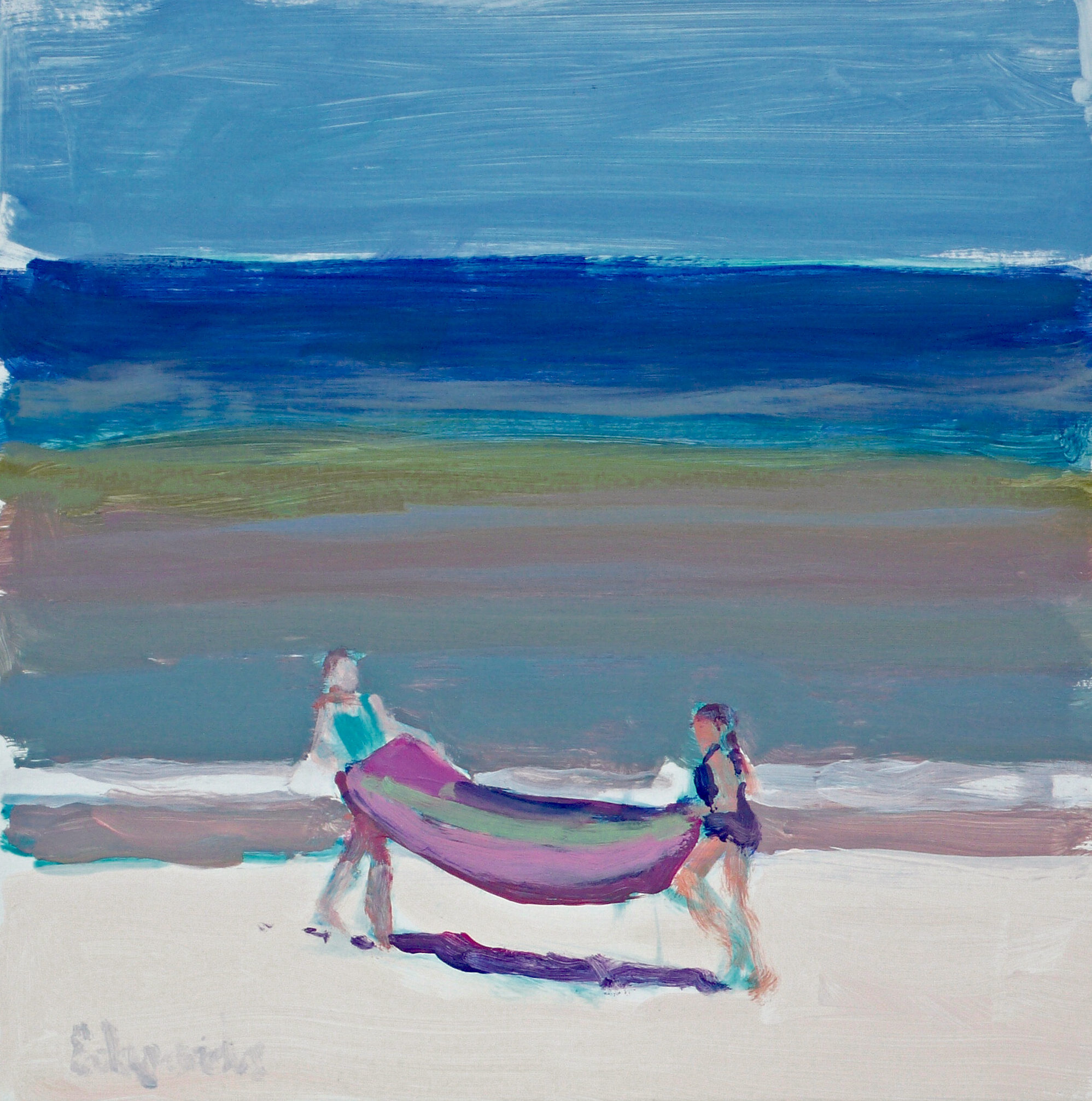 Herb Edwards, "Two Girls Folding a Blanket", Acrylic-Board, 16"x16"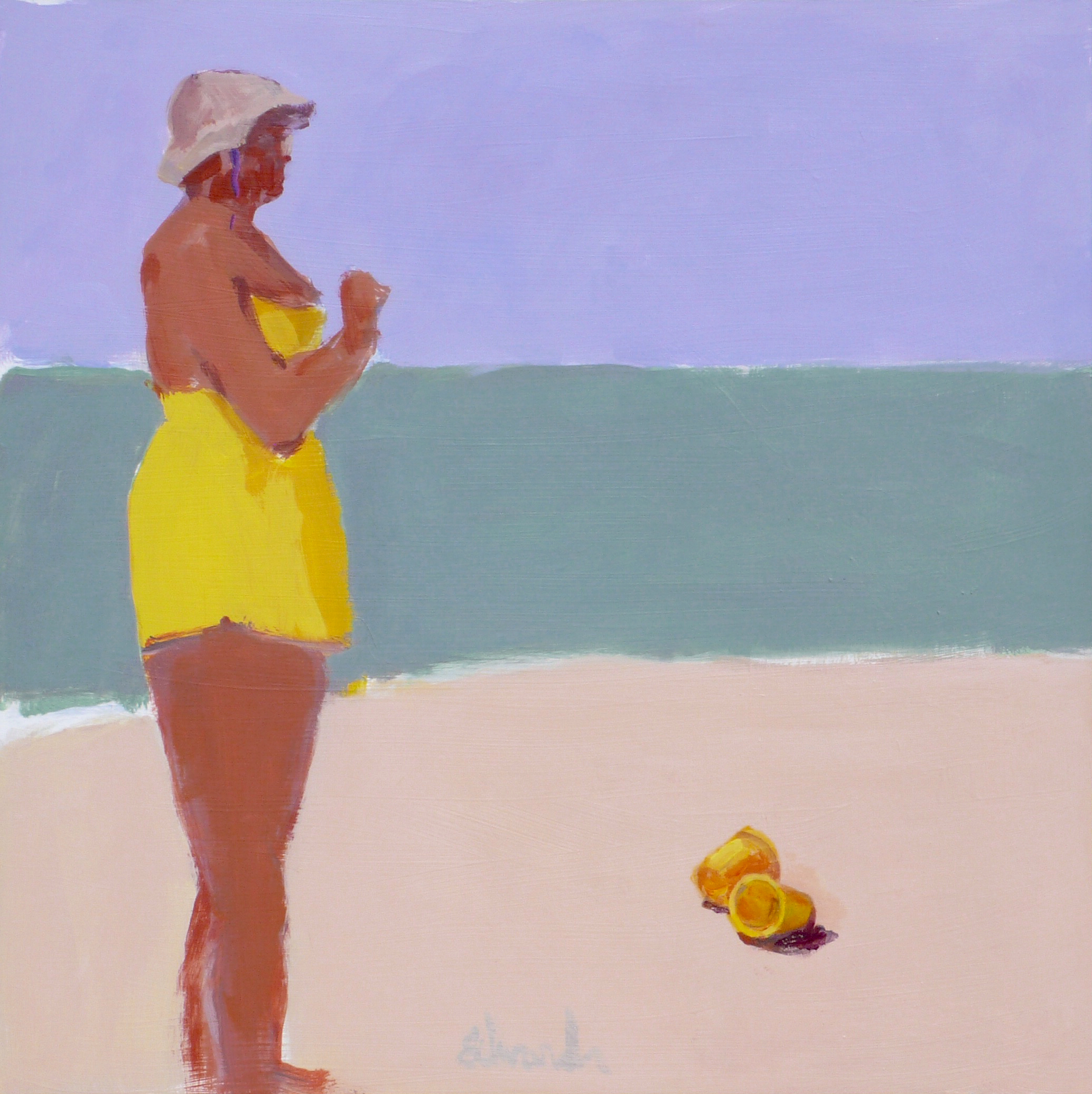 Herb Edwards, "Woman with Yellow Pails", Acrylic-Board, 24"x24"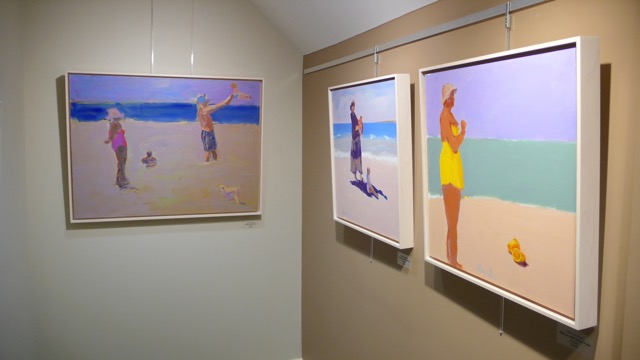 ABOUT THE FALMOUTH ART CENTER
The Falmouth Artists Guild was established in 1966 when a small group of Falmouth painters gathered and began informal art classes. They soon realized that working in a group improved their love of art and their artistic skills.  The Falmouth Art Center now has over 600 members and a full roster of classes, workshops, exhibits.
Herb Edwards & Lillia Frantin
"Bathers & Bouquets"
Sept 1 thru Sept. 30, 2017
Opening Reception Friday September 1
Sigel Gallery 4pm - 6 pm
Falmouth Art Center, Falmouth, MA
FRAMING SPECIFICATIONS AND ADVICE
FLOATING FRAME
Standard Floating Profile: 122
Deep Floating Profile: 121
Type: floating frame for 3/4" deep canvas paintings
Type: floating frame for 1-1/2" deep canvas paintings
Wood & Finish: maple frame with pickled white finish
Purchase Option: joined wood frame
Framing Advice: fitting floater frames