Christine Ritchie at Birmingham Bloomfield Art Center
Christine A. Ritchie (MFA Painting & Printmaking, Pratt Institute, NYC ) lived & worked in NYC for 23 years & currently lives & maintains a studio in the Detroit area. She has worked as an Adjunct Faculty member for Macomb Community College & Kendall College of Art, teaching drawing & foundation courses as well as drawing, painting & AP art history at the High School level. Her work has been exhibited in NYC, Chicago, Memphis, Detroit & Pennsylvania plus Italy, Holland & other countries. Her work is in private collections in NYC, Memphis, Washington DC, Chicago, Detroit & California, as well as Belgium, Holland and Italy. Along with working with the figure, Ritchie has made annual plein air painting excursions since 1997 in both the U.S. & Europe and also produces landscape paintings in the studio.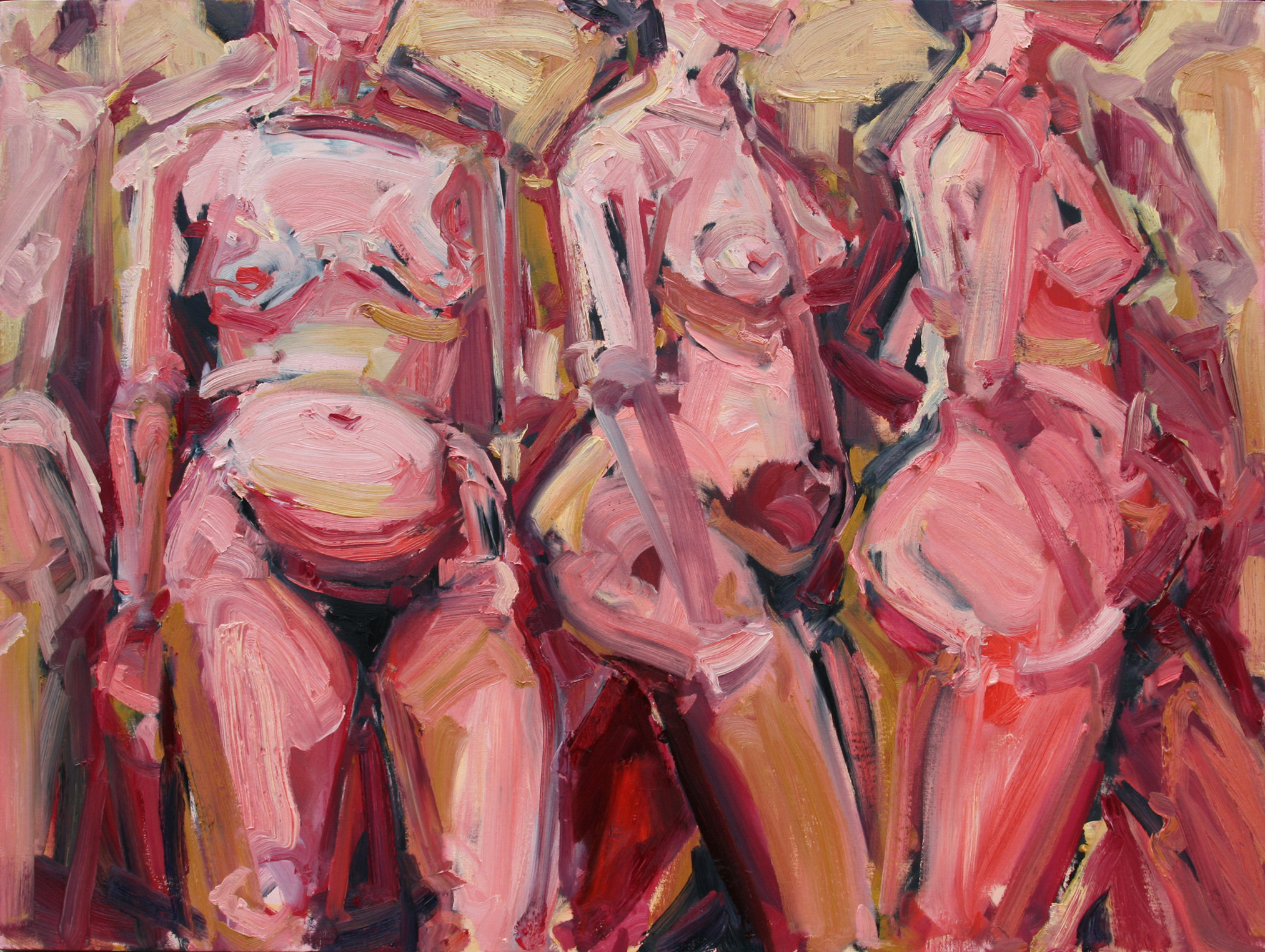 Christine Ritchie "Passage II Naples" oil on canvas, 36" x 48"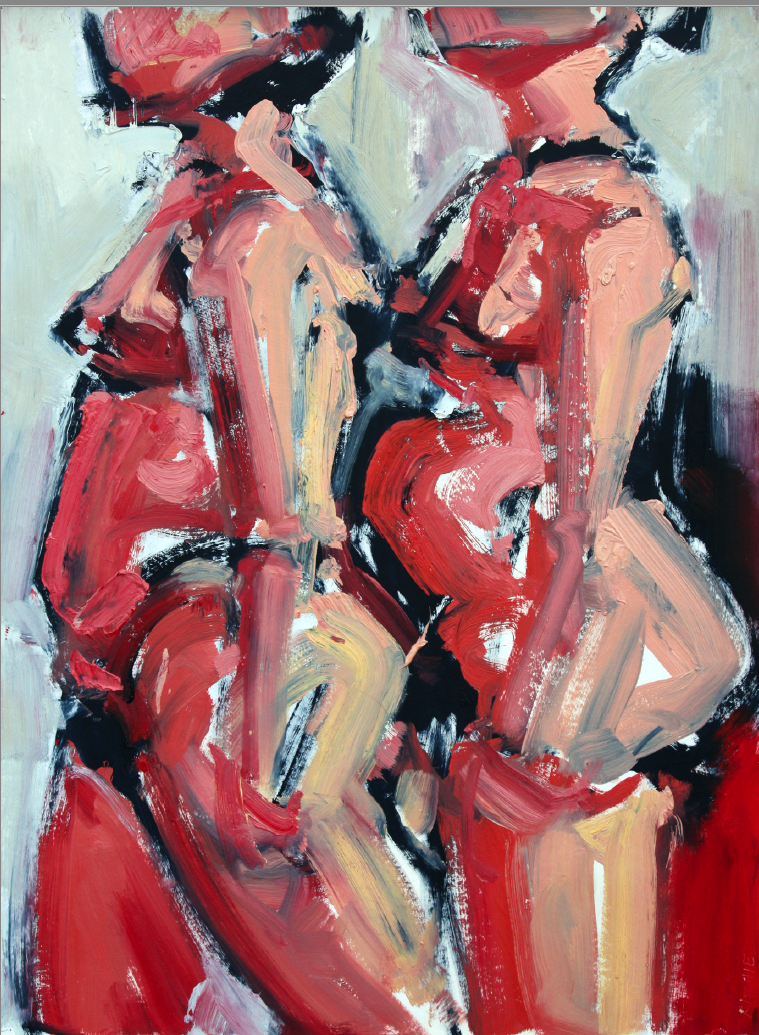 Christine Ritchie "Return II" oil on paper laid on panel, 30" x 22"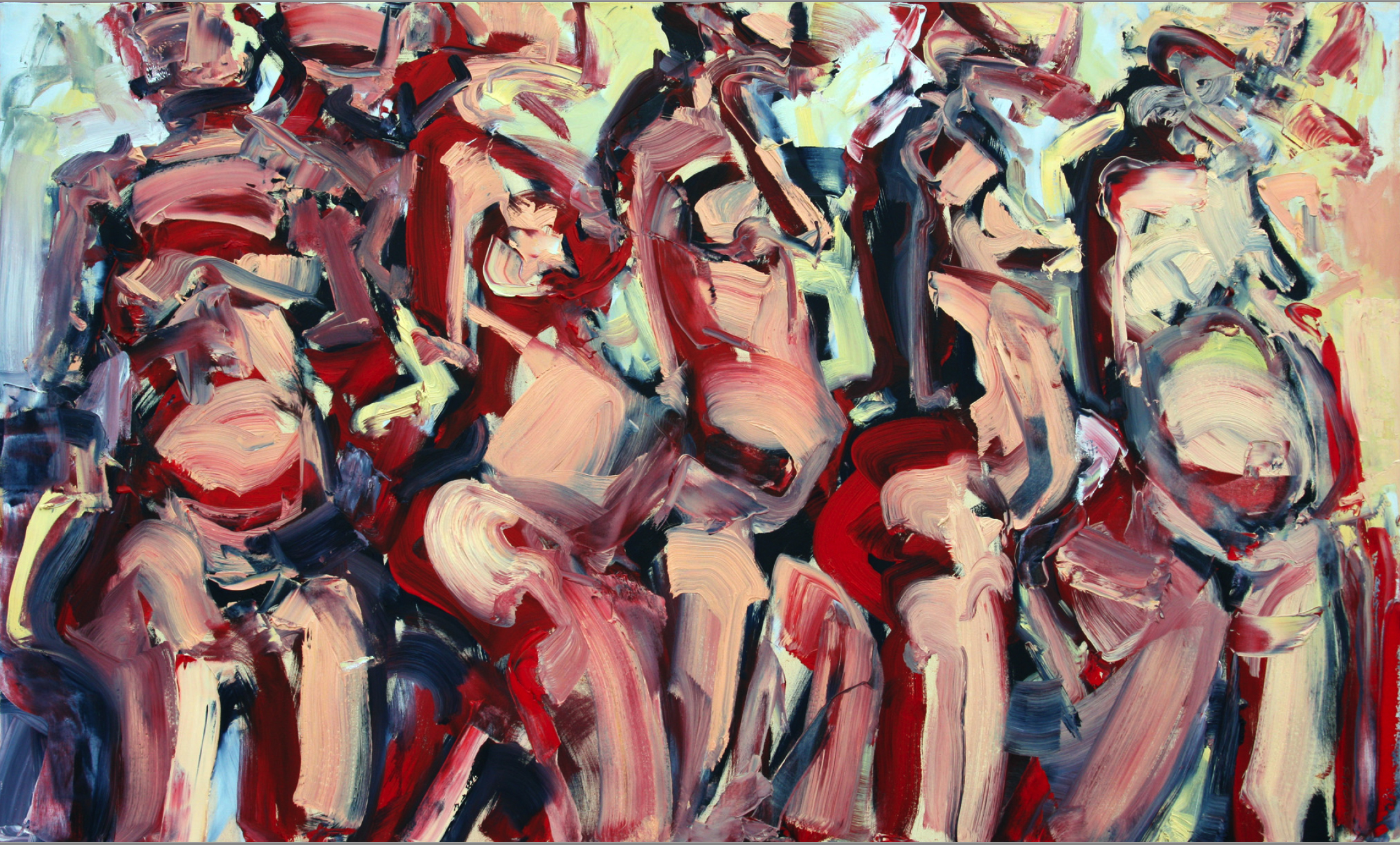 Christine Ritchie "Primary Passage VI"  oil on canvas, 36" x 60"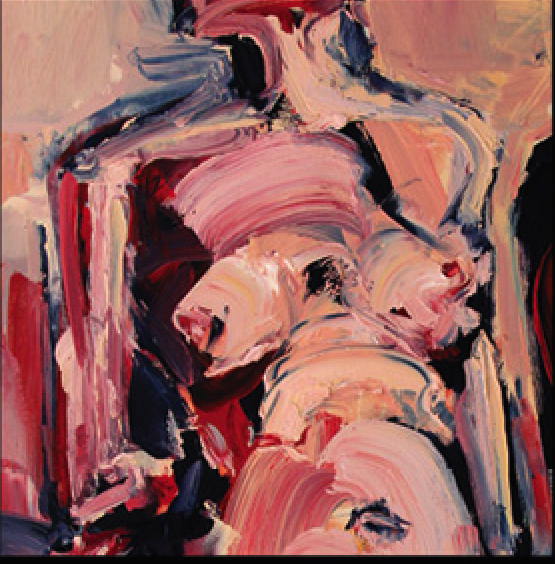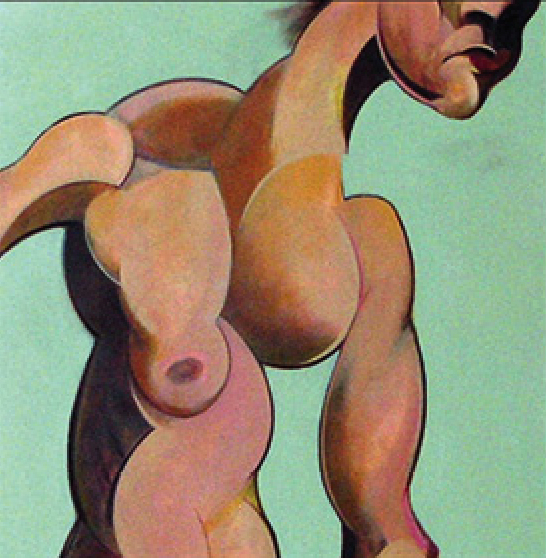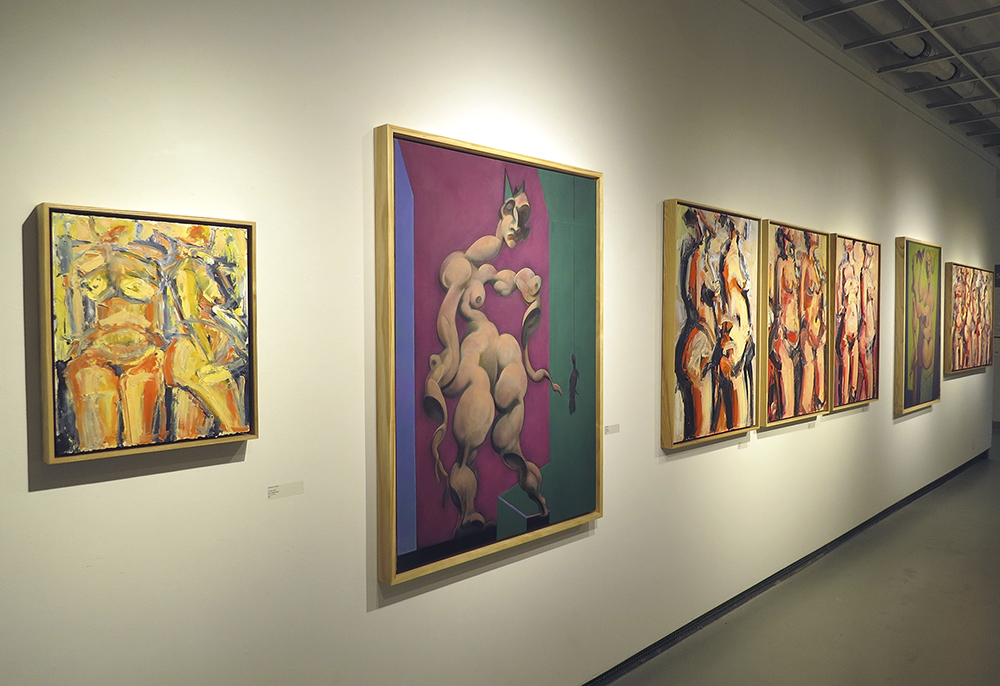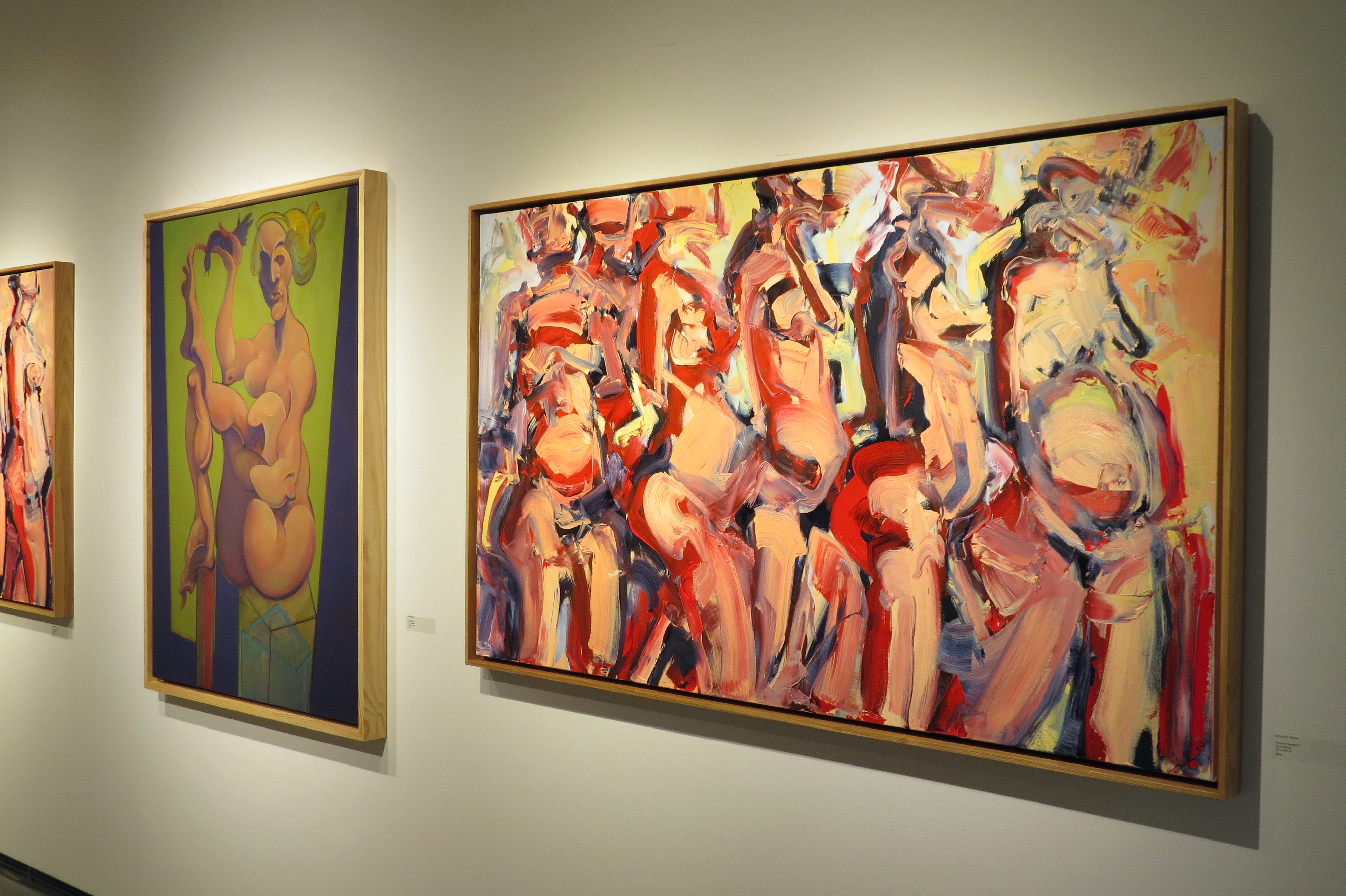 Throughout art history the female form has been a subject of artists. The two artists in this exhibit react to the same figure, in a shared studio at the same time with very diverse outcomes.Christine Ritchie is interested in the figure as a vehicle in transit through space & looks for rhythms created by the human form as it moves through & beyond or into the picture space.
Kip Kowalski gravitates to the comically grotesque & obscenely ugly. He explores the figure in search of gestures & shapes as a beginning & then proceeds to create a narrative that deals with his extreme subject matter using a surreal mix of metaphors, visual distortions & slapstick humor.
Both artists handle the concepts of space in which the figure occupies on the picture plane. Kip by creating an environment in which the figure(s) lives. Christine allows the figure(s) to create space through which it moves.
While Christine approaches the figure externally with an immediate alla prima process, Kip internalizes the human form to express & combine the psychological realities of his personal vision.
The duality of nature in these works are evidence of the very different "eyes" we each possess & how we see & react to the world around us.
Simultaneous Contrast
Christine A. Ritchie and Kip Kowalski
September 8 - October 13, 2017
Opening Reception with artists
September 8th, 6 - 8 pm
Birmingham Bloomfield Art Center
Birmingham, MI
FLOATING FRAMES
Deep Floating Profile: 121
Type: floating frame for 1-1/2"  deep canvas paintings
Wood and Finish: unfinished ash wood frame
Purchase Option: unjoined wood frame cut to size with wedges
Framing Advice: fitting gallery frames