Turning the corner with photography exhibits
Because we are a manufacturer we often are asked to do special projects. This particular one was very challenging. A customer who specializes in large scale photography prints asked us to make a frame that wrapped around the corner of a wall. The final frame was 33" high and the length was 61 1/2" on one side and 92" on the other side. The frame was finished in white with matching spacers and strainers for additional support in the back. This is the prototype we made.
Prototype of 90 degree corner frame
61 1/2" x 92" x 33" high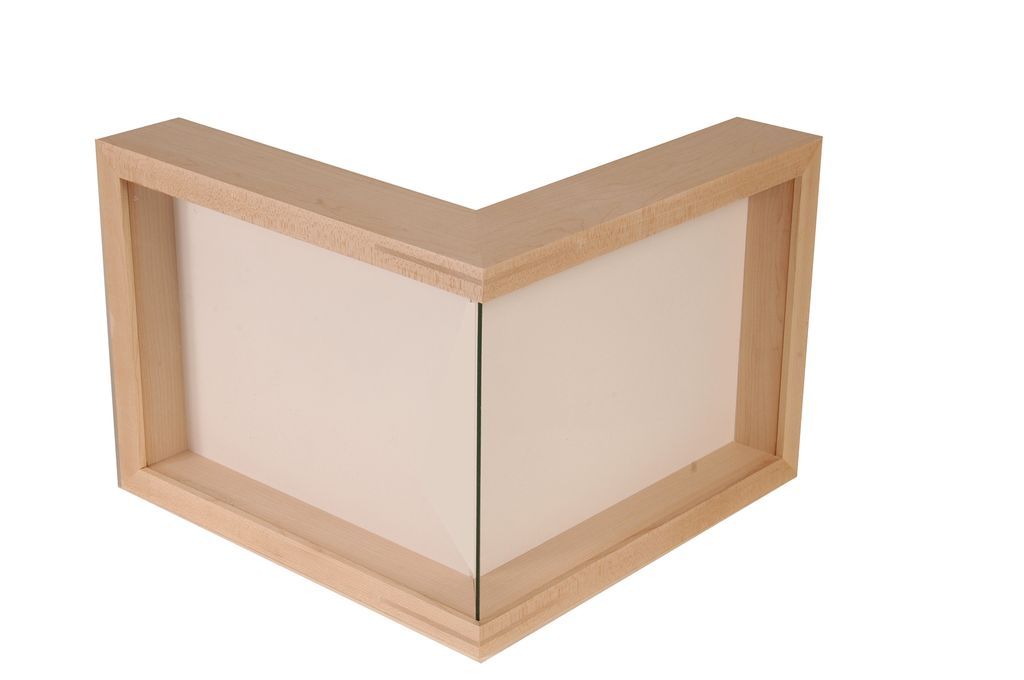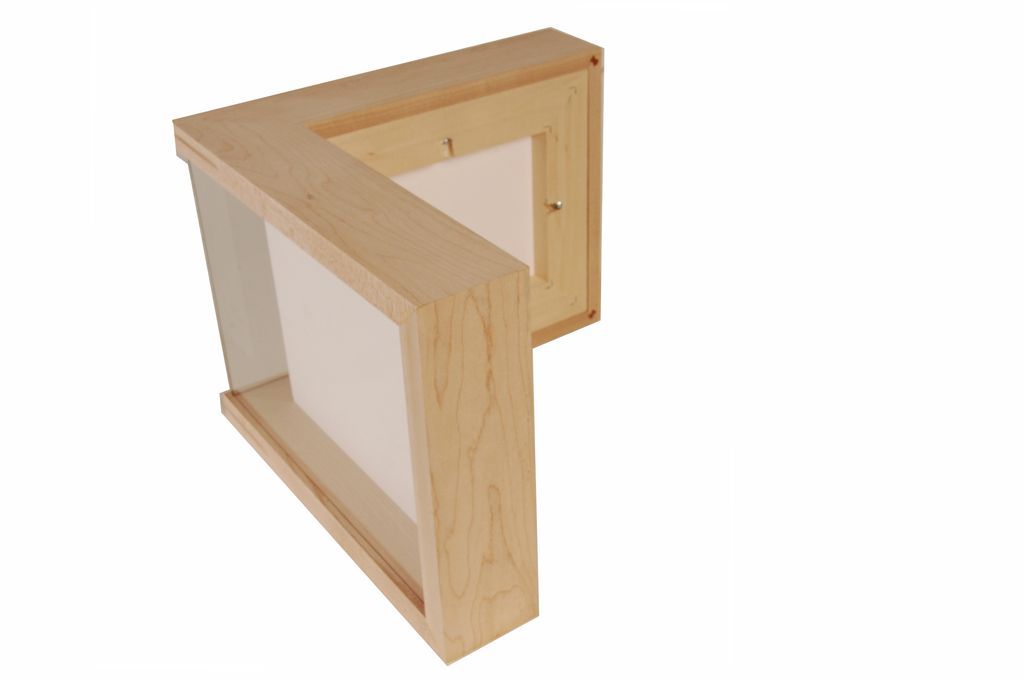 Another challenge is the crating and shipping of these jobs. The customer ordered two frames.  We packaged them individually and made ethafoam corners to protect them. (Ethafoam is an excellent packaging material because it is resilient in nature, giving it recovery characteristics as well as cushioning protection against repeated impacts.) We shipped them together on a very large custom made crate and pallet.