Michael Rich at Chace-Randall Gallery
Painting is an imperative act.  A contemporary force with the weight of historical precedent behind it, painting has offered me a language of authentic authorship.  Issues of representation and abstraction, form or formlessness concern me less than experiences which derive from a sustained investigation.  In the studio, my inner dialog guides an exploration of the the forms of persistent memory and the depths of space.  My paintings and drawings of the past decade have examined through a language of abstraction the notion of place.  Places once visited, invented or discovered, vaguely take shape in the colors of space and light. Readings from Bachelard's seminal, Poetics of Space, have influenced what has become a decades-long search for an expansiveness in the painted form.  The poetry of Rilke and others inspires a use of the forms of landscape for the settings of experiences of intimacy.
The gray skies of New England, the expanse of the sea, the warm light of Fall, are subjects mined in my work, not in outward depiction, but rather through internalized experience.  In an effort to understand my own place among these fleeting images, I seek a language that draws on personal history as well as the history of painting while forging new path between abstraction and the realization of the image of place.
A sabbatical from teaching in 2007, allowed me a return to Italy where early experiences in landscape painting had help to shape the direction of my work today.  Spending time in the coastal landscape of the Maremma and among the ruins of the Etruscans had me reflecting again on the sea where, the earliest of civilizations took to their boats and scattered like seeds across the Mediterranean.  While the sea itself erases the paths taken, the artifacts, paintings and architecture continue to tell the story.  Images from the Etruscan tombs of Tarquinia of small boats and birds served as inspiration as I recall my own life around the ocean.  The serene beauty and silent witness found in the pastoral tomb sites has allowed an awareness of the past to seep into the present experience.
While light, weather and atmosphere act as the impetus in my work, it is my aim to probe the depths of an inner space through meditations in light and color.  I am searching through the language of contemporary abstraction, a deeper connection, an understanding of place and consciousness of the present moment.  The paintings themselves lie in the places between memory and new moments of discovery.  While bearing some outward resemblance to the late generation Abstract Expressionists, my work may be a continuation of many of those Modernist ideas though, it is my aim to find new ways forward through an inclusiveness of personal forms.
Michael Rich
Chace-Randall Gallery
September 21 – November 4, 2012
Reception: Saturday, Sep 22, 5 – 7 p.m.
49 Main St Andes, NY
FRAMING SPECIFICATIONS AND ADVICE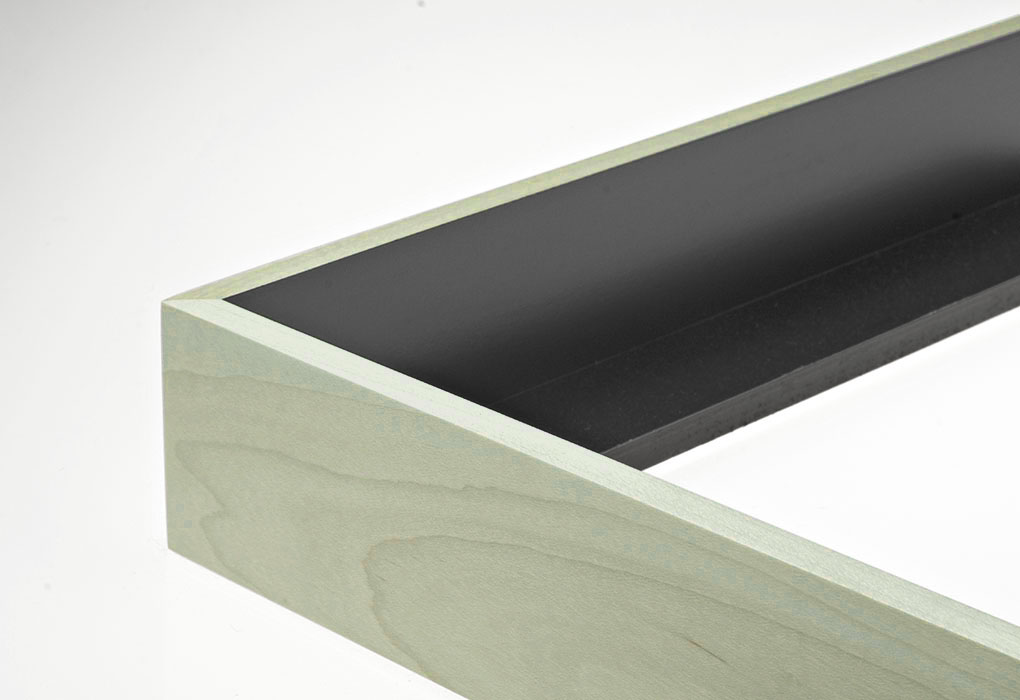 METRO FLOATING FRAME
Deep Floating Profile: 121
Type: Floating Frame for 1-1/2″ deep canvas paintings
Wood & Finish: maple wood frame with clear finish and black interior
Purchasing Options: joined wood frame
Framing Advice: fitting floating frames