Modern Spirit: The Art of George Morrison at the Plains Art Museum
"George Morrison's importance to our understanding of twentieth-century Native American art is unparalleled," says Kristin Makholm, executive director of the Minnesota Museum of American Art. "This first, comprehensive retrospective of his work will reveal how visions of identity and place play an essential role in assessing American art of the 20th century and beyond."
The Minnesota Museum of American Art launched Modern Spirit: The Art of George Morrison, an exhibition of about 80 drawings, paintings, prints, and sculptures at the Plains Art Museum in Fargo, North Dakota on June 16, 2013. Modern Spirit surveys the prolific career of George Morrison (1919–2000), a distinctive and well-loved artist whose works bring together concepts of abstraction, landscape, and spiritual reflection and draw from his physical and spiritual homelands—speaking to both American urban settings and to the solitude of Northern Minnesota.
Modern Spirit spans the entire breadth of Morrison's oeuvre, from early figurative drawings and Regionalist paintings of the 1940s to monumental abstract landscapes and wood sculptures of the 1970s onward. Many of the works in the exhibition draw from Morrison's early career in New York, Providence, and Provincetown and refer to important art historical movements such as Cubism, Surrealism, and Abstract Expressionism. Modern Spirit also presents Morrison's works from the 1970s to the 1990s, which were inspired in part by the artist's home on the north shore of Lake Superior. This body of work includes line drawings on colored papers, sketches of constellations over Lake Superior, and several paintings of forms breaking up in front of the abstracted shoreline. In terms of technique, these later paintings—quiet, lyrical, and meditative—synthesize Impressionism with Expressionism, while retaining the artist's trademark representation of nature, land, and the horizon.
Part of a unique collaboration between the Minnesota Museum of American Art and Minneapolis-based Arts Midwest, which helped organize and launch the exhibition, Modern Spirit will tour to five venues across the United States before closing in May 2015: Plains Art Museum (Fargo, North Dakota); Smithsonian National Museum of the American Indian (New York, New York); Eiteljorg Museum of American Indians and Western Art (Indianapolis, Indiana); Heard Museum (Phoenix, Arizona); and the Minnesota History Center (St. Paul, Minnesota).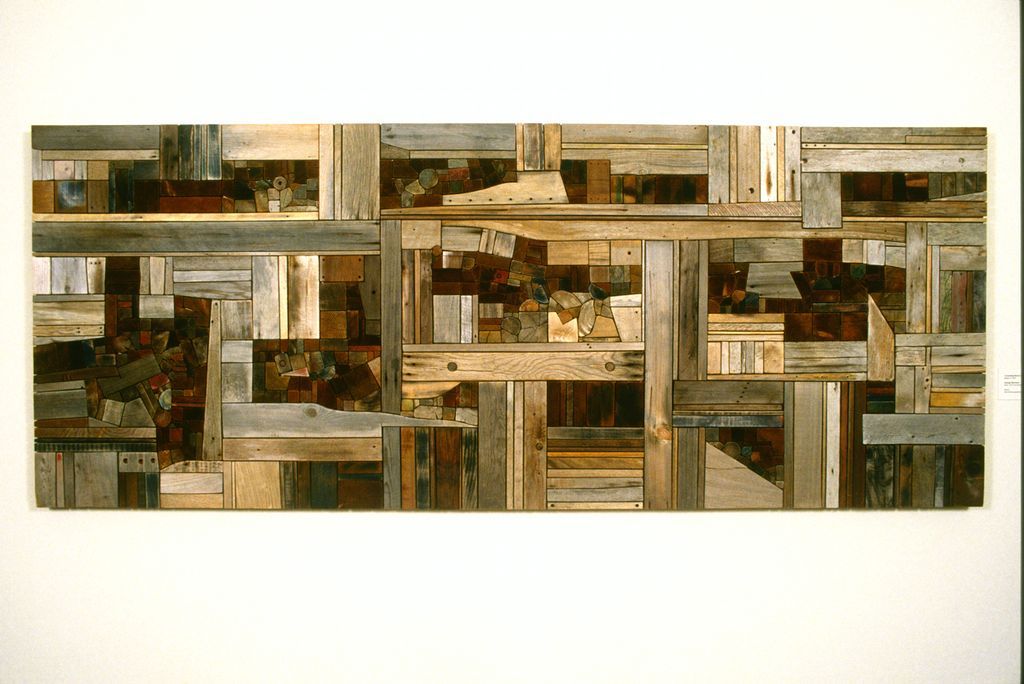 Cumulated Landscape, 1976, wood, 48 x 120 x 3 in. Collection Minnesota Museum of American Art. Gift of Honeywell Inc. 2000.01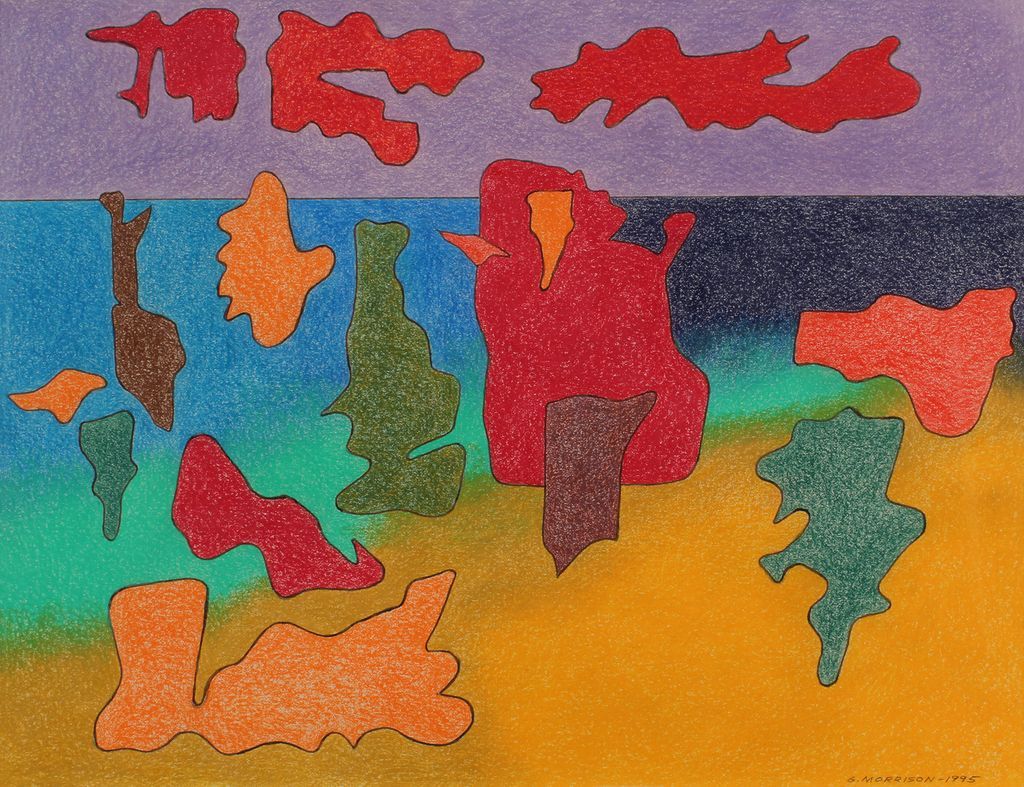 Untitled, 1995, colored pencil on paper, 10 5/8 x 13 5/8 in. Collection Dr. Robert and Frances Leff
Spirit Path, New Day, Red Rock Variation: Lake Superior Landscape, 1990, acrylic and pastel on paper, 22 1/2 x 30 1/8 in. Collection Minnesota Museum of American Art.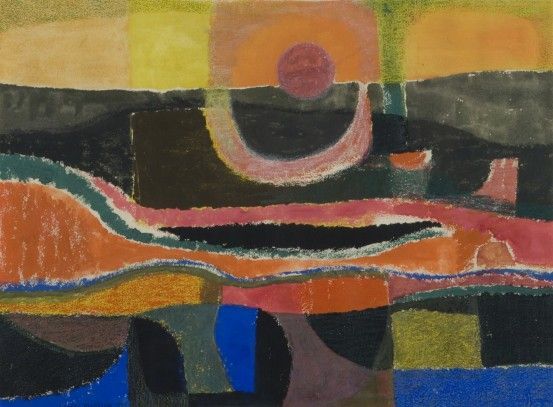 Sun and River, 1949, watercolor and crayon on paper, 15 3/4 x 21 in. Copyright Plains Art Museum. From the permanent collection of the Plains Art Museum, Fargo, North Dakota.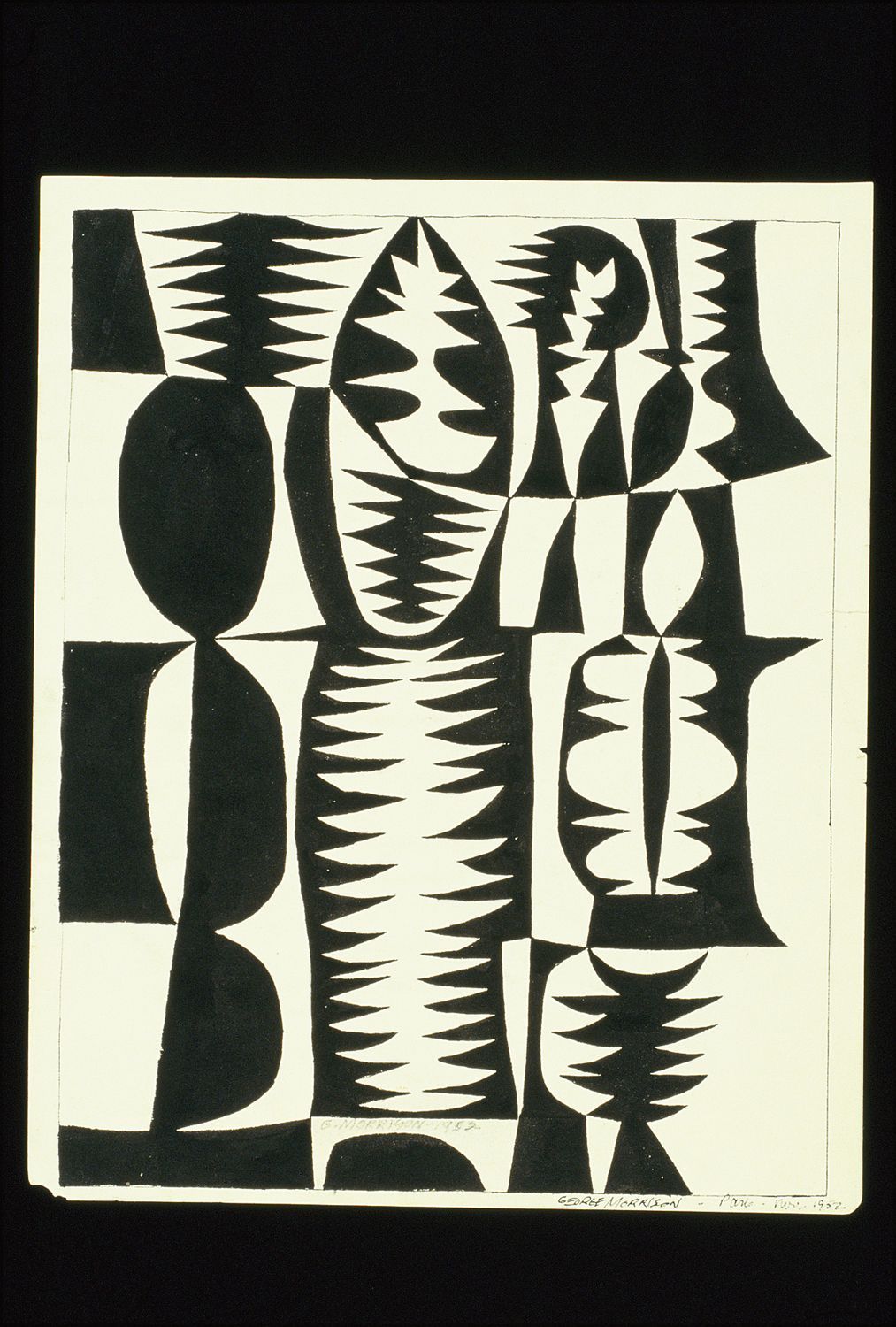 Black and White Patterned Forms, 1952, ink on paper, 10 3/4 x 8 3/8 in. Collection Minnesota Museum of American Art. Gift of George Morrison. 96.10.14
FRAMING SPECIFICATIONS AND ADVICE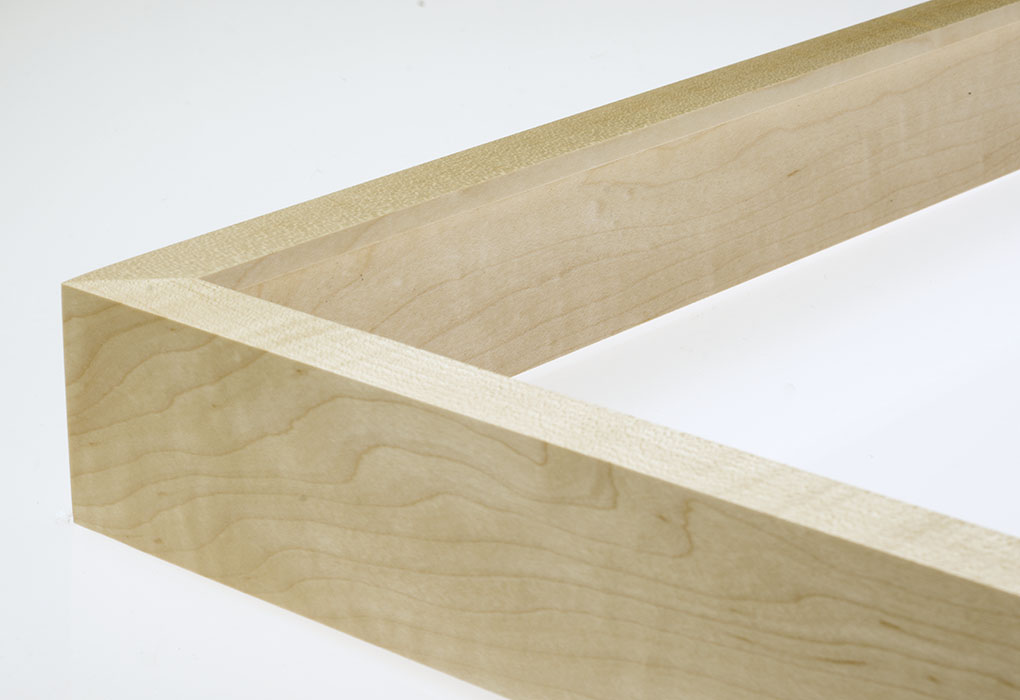 METRO GALLERY FRAME
Thin Profile: 102
Type: Thin Gallery Frame
Wood & Finish: maple wood frame with clear lacquer finish
Purchasing Option: joined wood frame
Framing Advice: fitting gallery frames