Janet Gorzegno "Old Souls" at Bowery Gallery in New York City
Painter Janet Gorzegno's new works in gouache on paper that invent for contemplation glimpses of the human—her recurring motif is the human head, which appears as a symbol of human consciousness.
Gorzegno's intimately sized paintings discover their form from within; they concentrate the eye on serene faces that appear wrapped in stillness as if attending a shift in consciousness that has not yet happened, but is about to occur. Each of these intense yet compassionate countenances invokes its own in-between or liminal state of being. The heads seem paused, as if between actions or thoughts, as if waiting for something to happen. Their liminality seems related to their stillness—neither here nor there, timeless and eternal.
While Gorzegno's heads, mostly profiles, are created entirely from imagination, they seem to possess distinct personalities and missions that invite reflection on themes of awareness, death, and transformation.
These paintings—some reminiscent of the sacred art of icon painting, others evocative of early portraits, some appearing as emissaries from imagination's keep—are based on no particular canon of creation, but many of them explore limits of the icon. They test the visual tension between abstraction—with its vivid geometries and colors—and naturalistic portrayal. But if they test the boundaries of form, they also distill and concentrate aspects of human existence.
Janet Gorzegno studied painting at the New York Studio School and received her MFA in painting from Yale University. Her abiding interest in sacred art forms has led her to engage in hands-on study of icon writing and Thangka painting with Master practitioners. Her work has been exhibited widely in numerous juried and invitational shows. She currently lives in Hattiesburg, Mississippi, where she teaches drawing and painting as a Professor of Art for The University of Southern Mississippi.
FRAMING SPECIFICATIONS AND ADVICE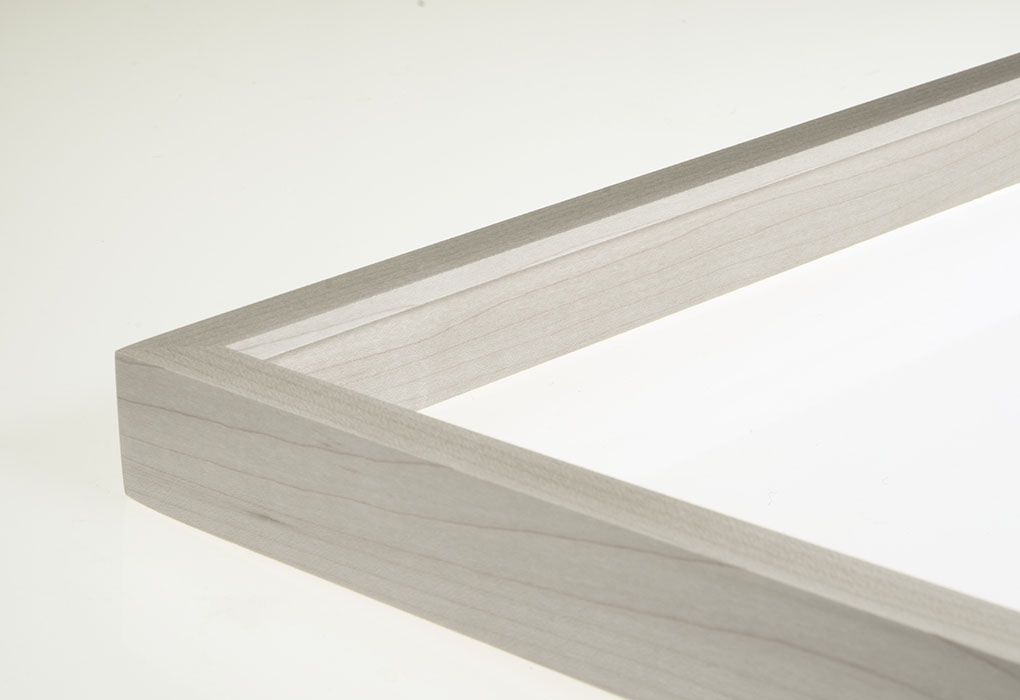 METRO GALLERY FRAME
Thin Profile: 114
Type: Thin Gallery Frame
Wood & Finish: maple wood frame with pickled white finish
Purchasing Option: joined wood frame
Custom Frame Spacer: 1/2" wood frame spacer
Custom Frame Acrylic: regular acrylic cut to size
Framing Advice: fitting gallery frames