INVASIVE: Photographs by David Luke
David Luke's body of work, Invasive, combines photographic imagery of northern Minnesota's boreal forest with the state's southern and central prairies. These collaged images visualize imminent transformations to the state's land and water due to climate change and invasive species.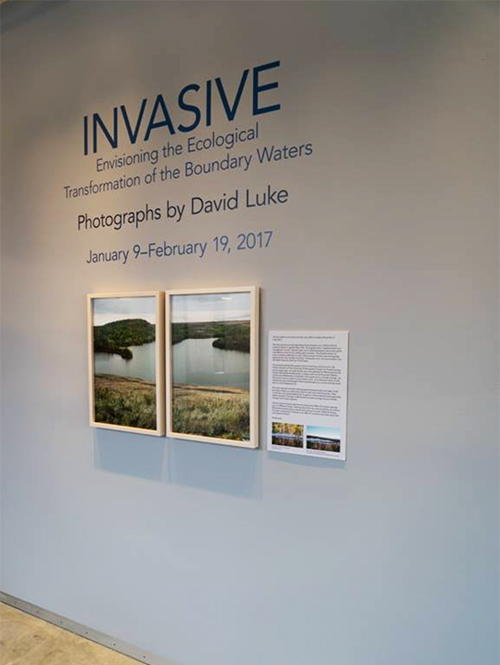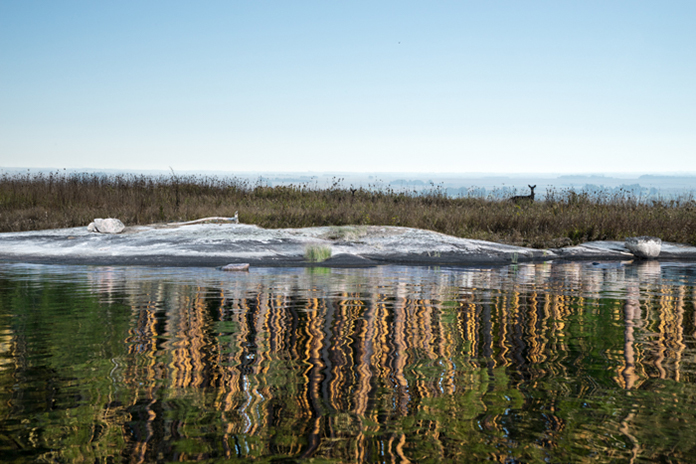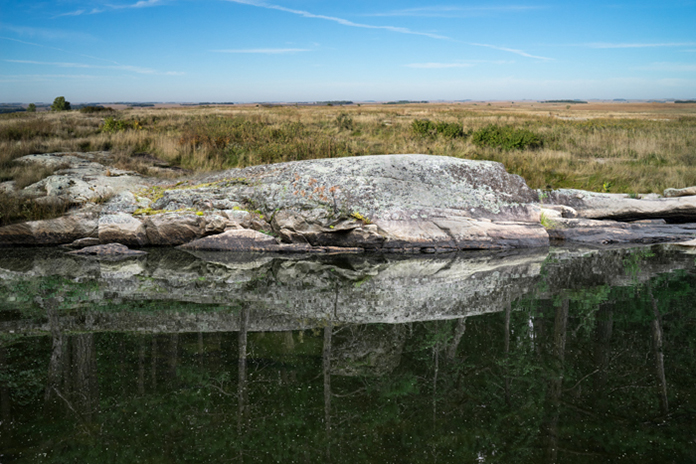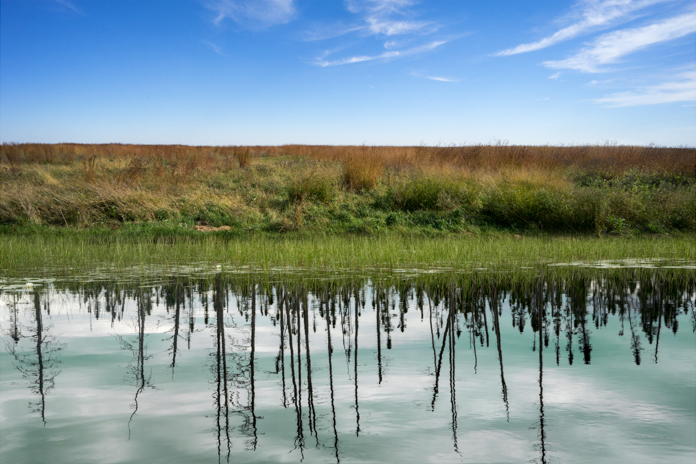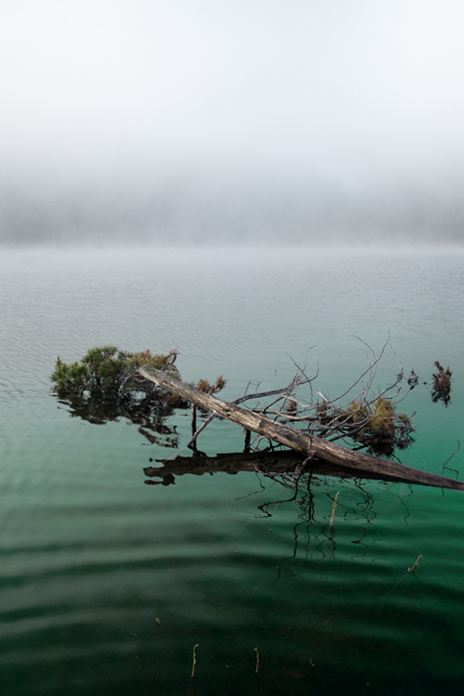 The foundation of Invasive has two very distinct seeds and points of inspiration. The first revolves around spending many summers as a child on the St. Lawrence River in upstate New York. During this time, I watched what was considered a "normal" stained waterway turn crystal blue/green due to the quick and efficient work of non-native zebra mussels. The transformation of such a massive waterway in such a short amount of time was ecologically alarming but also visually shocking. Visiting the river, now as an adult, I am still taken aback by the hue of the water.
The second seed for this project came in hearing a lecture by Dr. Lee Frelich, Director of The University of Minnesota's Center for Forest Ecology, several years ago. He outlined the very real potential for Minnesota boreal forests -Minnesota Northwoods- in places such as the Boundary Waters Canoe Area Wilderness to transition into prairie due to climate change. As Minnesota warms, prairie moves further north. As a frequent visitor to this wilderness area, the thought of this transformation is a vision that has stuck with me and frightened me.In the summer and fall of 2016 I photographed boreal forests and lakes in the Boundary Waters as well as the state's south and central prairies. I then combined and manipulated these images to create altered landscapes that reflect potential changes in Minnesota's diverse ecology due to climate change and invasive species.Hearing about invasive species and seeing the effect of invasive species are two different things. Hearing about the very real possibility of northern Minnesota transitioning to prairie and seeing it are two different things. Through manipulation Invasive is an effort to visualize and stare down this ecological transition.
About the Artist
David Luke is a 2016 recipient of an Artist Initiative grant from the Minnesota State Arts Board. This activity is made possible by the voters of Minnesota through a grant from the Minnesota State Arts Board, thanks to a legislative appropriation from the arts and cultural heritage fund.
"INVASIVE" The Photographs of David Luke
January 9 - February 19, 2017
Architecture and Landscape Architecture  Gallery
University of Minnesota
Minneapolis, MN
FRAMING SPECIFICATIONS AND ADVICE