Tom Bamberger "Hyperphotographic" at Museum of Wisconsin Art
For the first time in history, the Museum of Wisconsin Art (MOWA) will dedicate all four of its changing exhibition spaces to the work of a single artist – Tom Bamberger. Hyperphotographic is Bamberger's first major retrospective which will feature more than 100 photographs – some up to 35' in scale. MOWA will open the exhibition on March 25, 2017, and celebrate his recent gift of nearly 400 photographs to the museum's permanent collection.
In his earliest work, Bamberger favored photographing tarred, painted and crumbled pavement. For nearly two years, he worked to give new meaning to the definition of street photography. Pavement soon gave way to flesh in a large and cohesive group of photographs of women's faces and bodies. Shot with a laser-recording film and high-powered strobes at close range, these heads and torsos are neutral and asexual with oiled skins, gaping pores and fields of body hair that take shape into to more corroded pavement.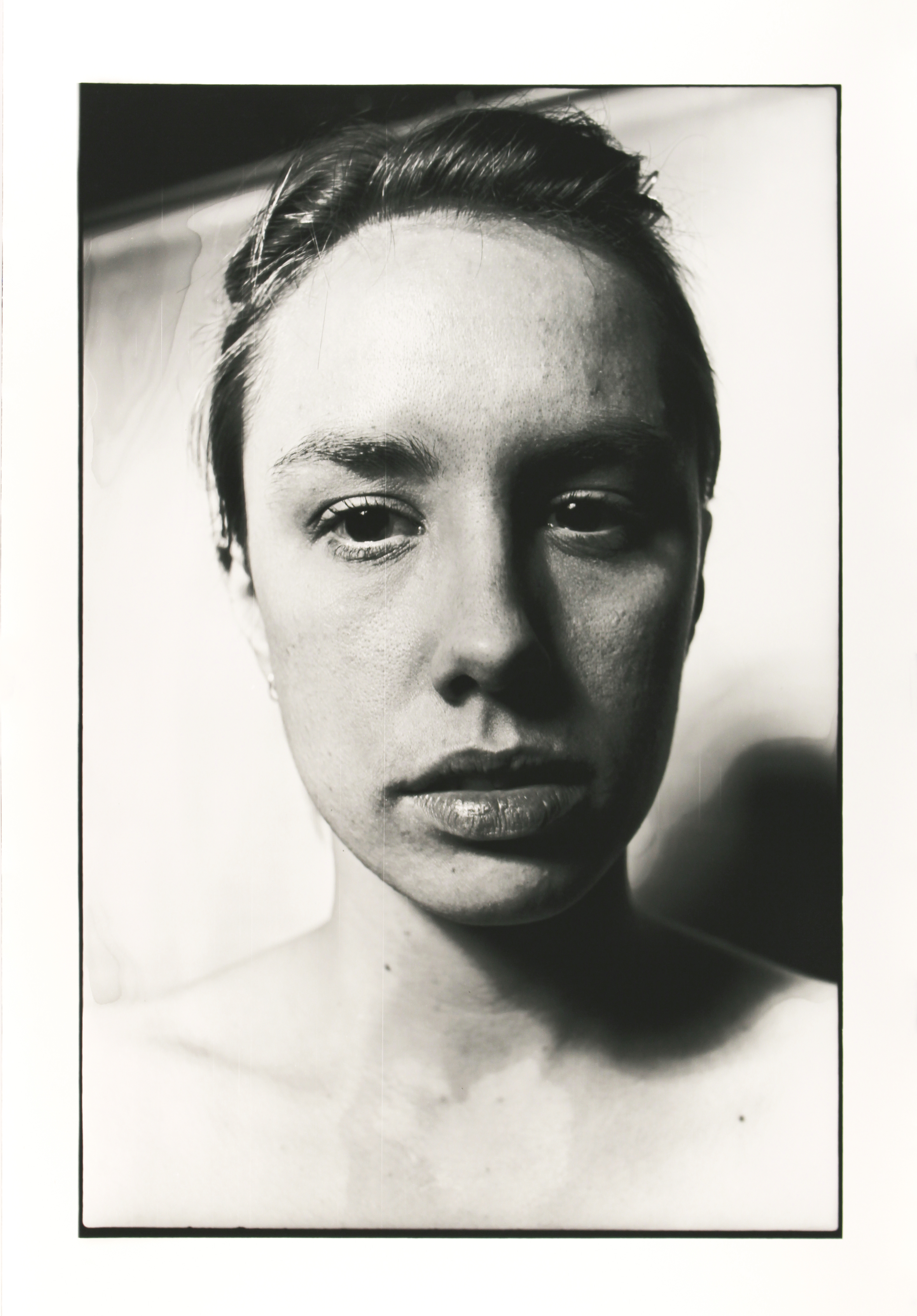 Tom Bamberger, Untitled (Shannon), Gelatin silver print, 1982, Museum of Wisconsin Art
Gradually, Bamberger distanced his lens to from heads and torsos to include full shots of people as well as their surroundings. He established a reputation for black-and-white psychological portraits shot in controlled interior environments.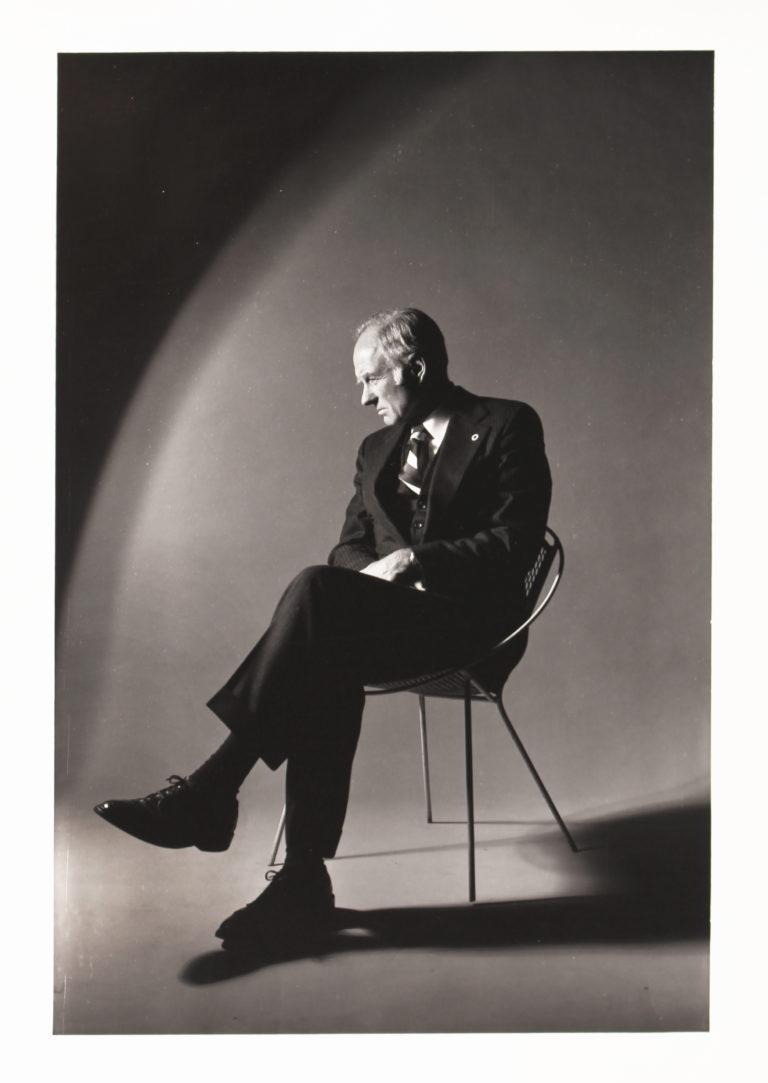 Tom Bamberger, Fred L. Brengel, Gelatin silver print, 1984, Museum of Wisconsin Art
Throughout the 1980s, in seemingly two-year increments, he moved through series after series of increasingly complex groupings of figures and relationships, starting with family and friends (Jane and Sophie, 1986), the country club set, and diners in cafés and ice cream shops.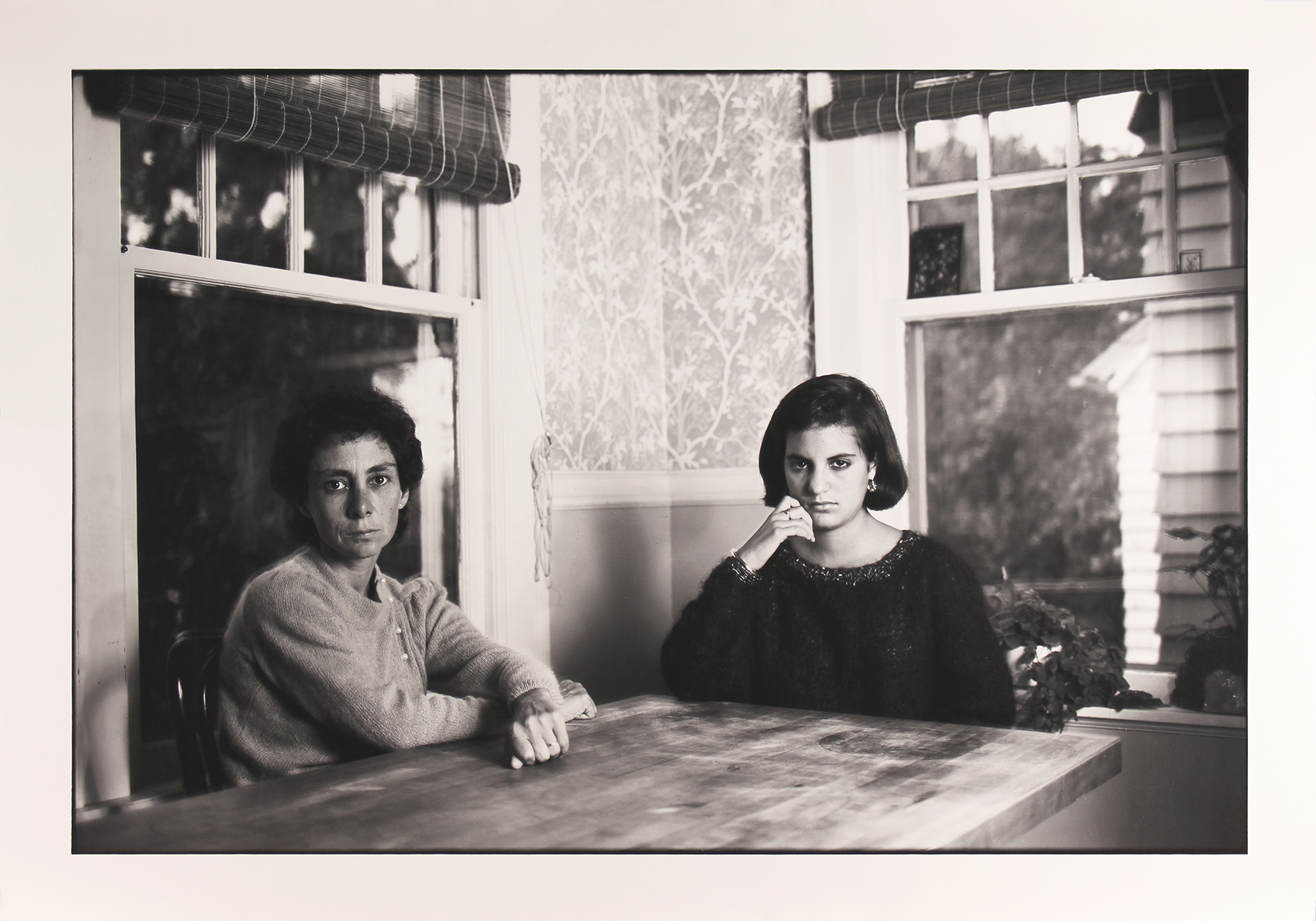 Tom Bamberger, Jane and Sophie, Gelatin silver print, 1986, Museum of Wisconsin Art
Over the years, as he increasingly distanced his lens and figures grew smaller until the tortured narrative of suburban life disappeared altogether, leaving only empty fields and horizon lines. By the 1990s, he had tapped into the zeitgeist of Donald Judd and Agnes Martin. Pure landscapes had evolved into minimalist experiments with accentuated horizon lines surrounded by broad expanses of white paper. No longer photographs of places per se, Bamberger's works now straddled the line between traditional photography and contemporary art, and therein lays their compelling visual power.

Tom Bamberger, Brown Grass, Inkjet pigment print face mounted on plexi, 2003, Museum of Wisconsin Art

Tom Bamberger, Windmills, Inkjet pigment print face mounted on plexi, 2006, Museum of Wisconsin Art
Most recently, Bamberger used a robotic GigaPan camera to produce works that hover alluringly between specificity and universality with subjects that register immediately as both somewhere and nowhere. Civil Twilight, a behemoth at 35 feet, took more than forty-five minutes of camera time to record the setting sun. The result is a physical and temporal composite that defies definitions of photography as a captured moment and further evolves the idea of a landscape of "no place in particular."

Tom Bamberger, OK, Digital mixed media, 2013, Museum of Wisconsin Art

Tom Bamberger, Pete's World, Inkjet pigment print face mounted on plexi, 2014, Museum of Wisconsin Art
ABOUT THE ARTIST
Bamberger continues to live and work in Milwaukee. A graduate of the University of Wisconsin-Milwaukee, Bamberger is an artist and writer whose essays on architecture and urban design have garnered many awards.  As curator of photography at the Milwaukee Art Museum, a position he held for ten years, Bamberger produced the first Andreas Gursky museum show in America in 1998.  Tom also served as director of the Perihelion gallery, an alternative arts space, and initiated Art Futures, a grants program for local artists. His works have been collected by museums throughout the U.S. including the Museum of Modern Art in New York and San Francisco, Museum of Fine Arts in Houston, among many others. He has received a National Endowment for the Arts Fellowship and was awarded the White Award for city and regional magazines five times. Bamberger is represented by Leslie Tonkonow Artworks and Projects, New York.
Tom Bamberger
"Hyperphotographic"
March 25–May 21, 2017
MOWA (Museum of Wisconsin Art)
West Bend, WI
FRAMING SPECIFICATIONS AND ADVICE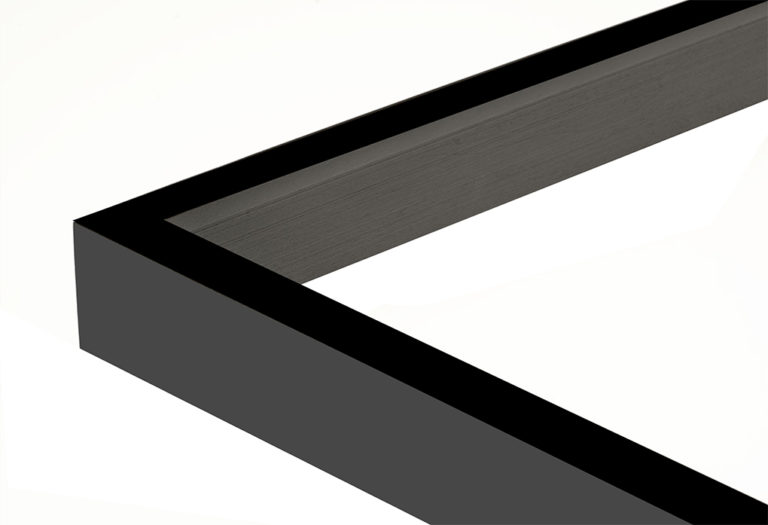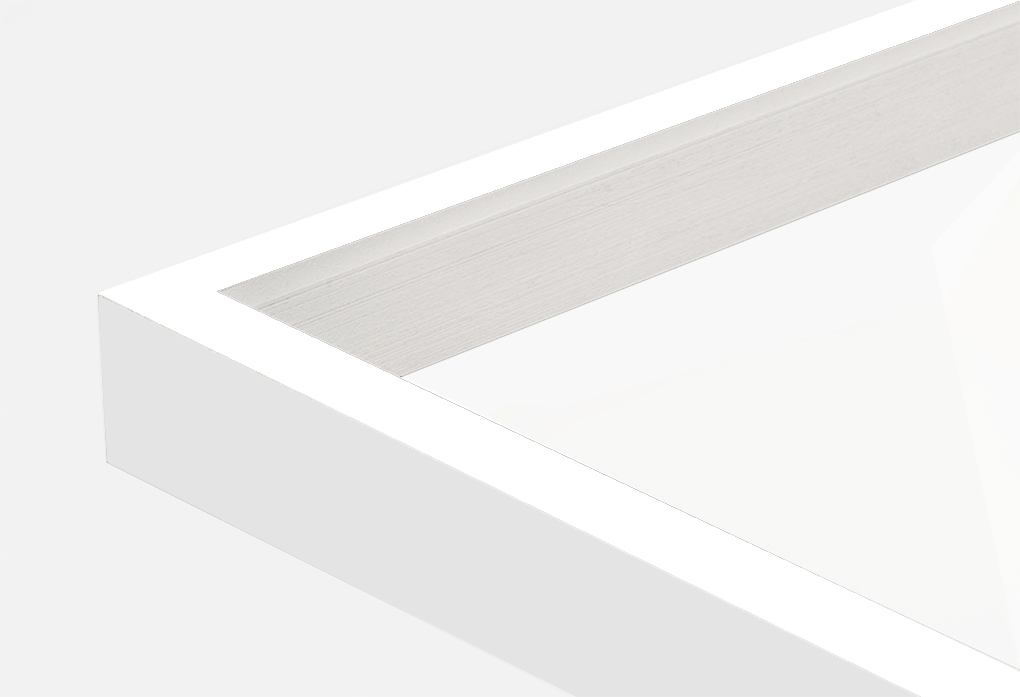 METRO GALLERY FRAME
Profile: 114
Type: Thin Gallery Frame
Wood & Finish: maple frame with white opaque finish
Purchasing Option: joined wood frame with matching splines
Framing Advice: fitting gallery frames