Michael Rich at Old Spouter Gallery in Nantucket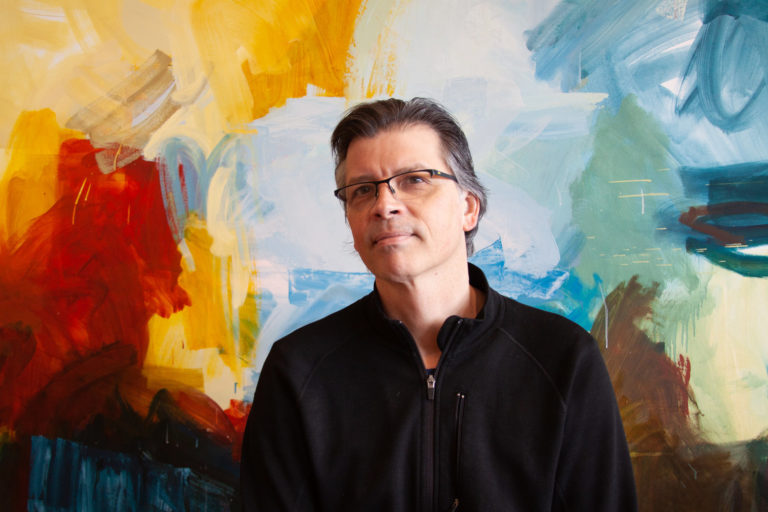 The painter and printmaker, Michael Rich has for decades, explored the landscapes of his experience in intensely colored, gestural abstractions; lively, inventive drawings and unique monoprints.  In large-scale, works in oil, Rich trowels, scrapes and brushes together marks of color to suggest deep and illuminated spaces reminiscent of the sky and sea of his island home, Nantucket.   The critic Donald Kuspit once wrote: "For Rich sensitivity to paint is inseparable from sensitivity to landscape, and the fluid density of landscape is best conveyed by the fluid density of paint". 
A Professor of Art, Rich approaches the landscape as a wellspring for spiritual investigation and meditation.  Observations from his garden or travels become invented forms recalling the automatic drawing that is the basis of much of his painting.  In recent years, the graphic mediums of intaglio and woodcut have offered a bridge between linear drawing and color-based painting; between abstraction and representation.
Recent featured museum exhibitions include The Bristol Art Museum (2014), The Newport Art Museum (2008) and the Walton Arts Center, Fayetteville Arkansas (2007).  Rich is the recipient of the Basil H. Alkazzi Award (USA) and was included in Sotheby's auction series, International Young Art.  His work is featured in private and public collections nationally including, The Bronx Museum of the Arts, NY; Museum of Southern Art, New Orleans, LA and the Springfield Museum of Art, Springfield, OH.
Michael Rich lives and works in Providence, RI and Nantucket MA and is a Professor of Art at Roger Williams University, Bristol, Rhode Island.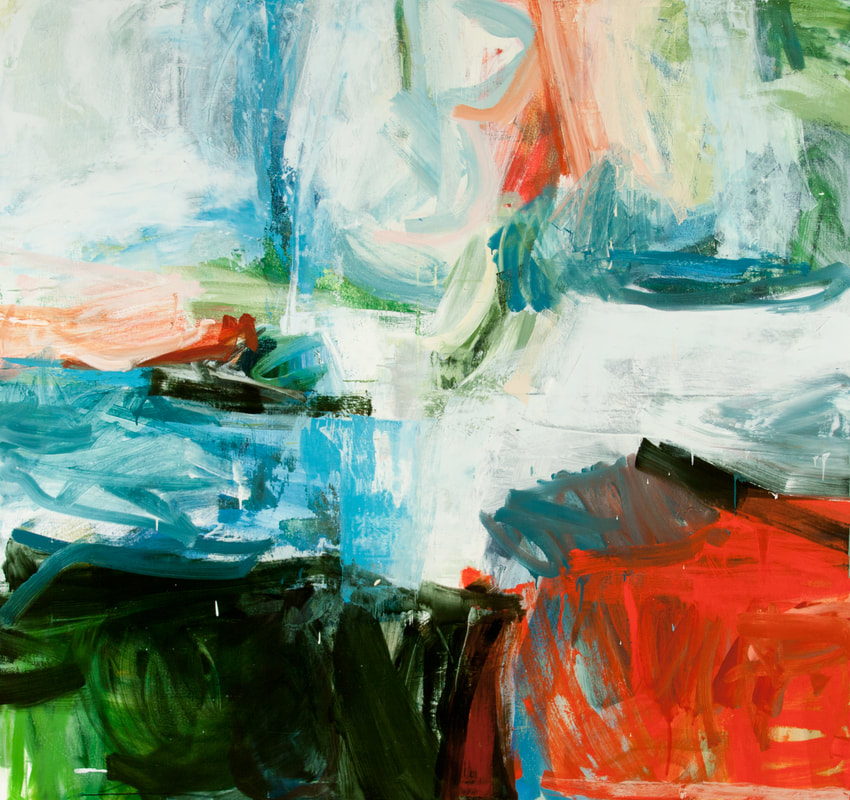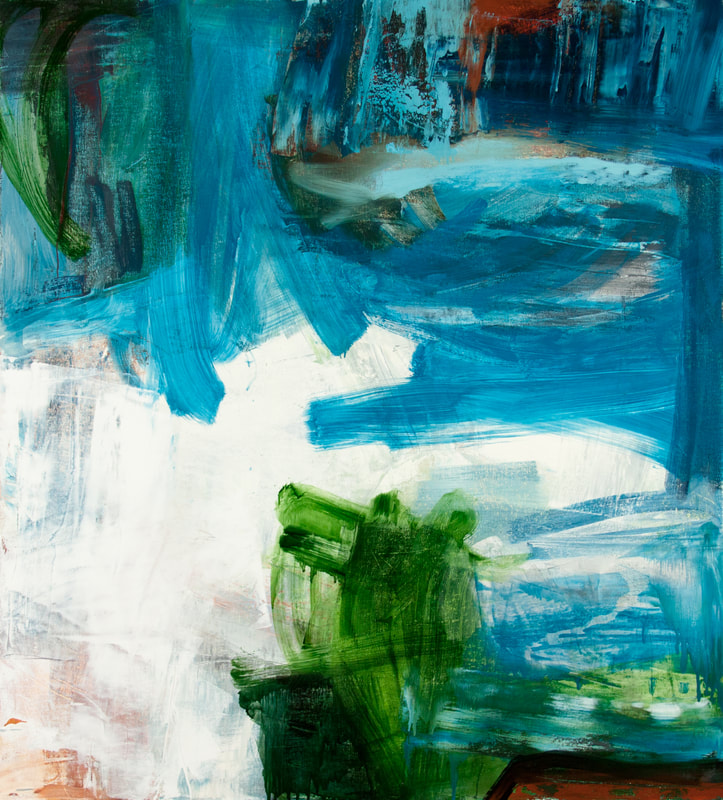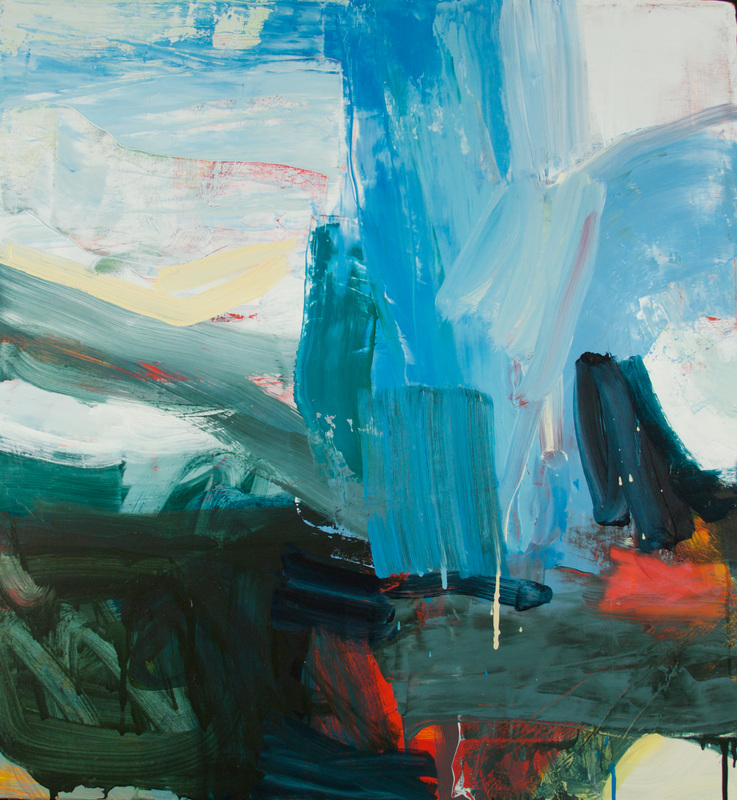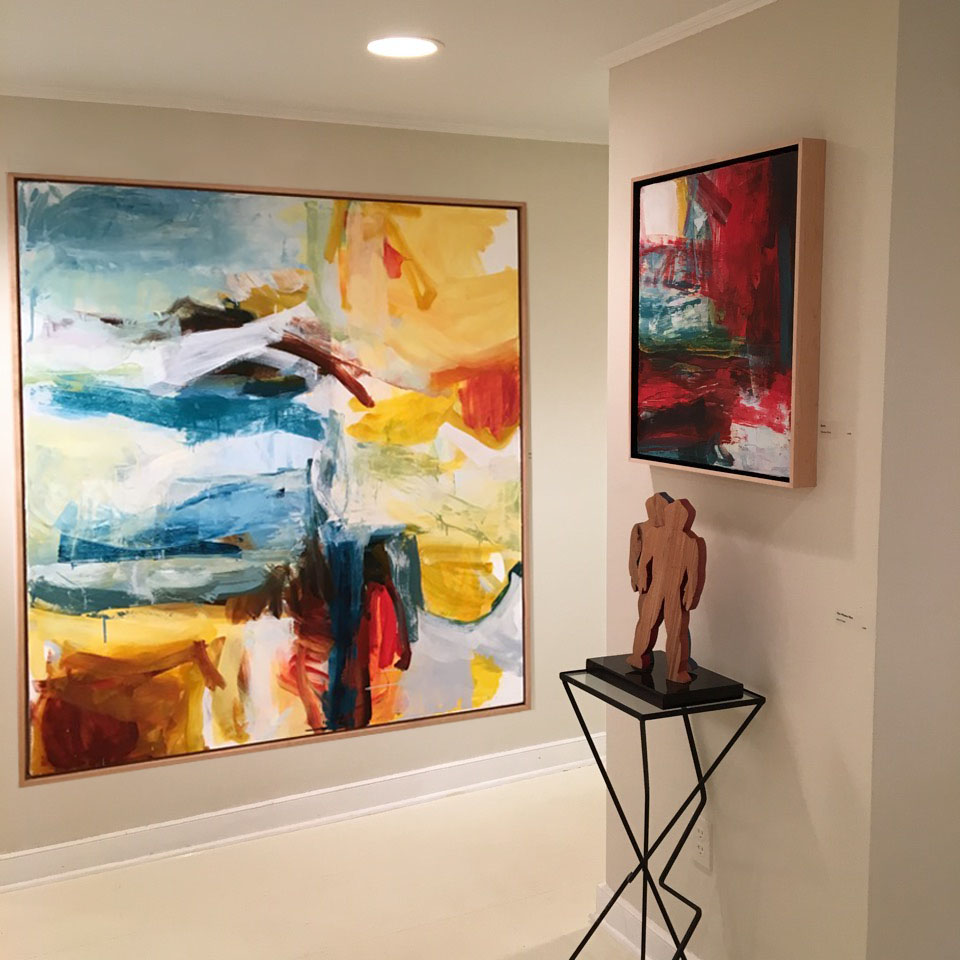 Since its inception in 1998 The Old Spouter Gallery with its owner-Director Kathleen Walsh has been committed to showcasing and promoting the work of Nantucket Artists, as well as Artists who are intrinsically connected to the Island.
​
Kathleen's vision for the gallery was inspired by her manifold experience as Gallery Director of The Nantucket Artist's Association's  "Little Gallery" from 1989 to 1996. Ultimately, Kathleen saw a need for a gallery that further magnified and showcased the unique and diverse work of Island Artists.
Like the art and the Island of Nantucket – the Old Spouter  Gallery is original. The gallery represents outstanding original artwork from emerging, mid-career, and established painters, sculptors, and folk artists.
Michael Rich
July 20 - July 27, 2018
Old Spouter Gallery
Nantucket, MA
Profile: 121
Type: floating frames for canvas paintings
Wood & Finish: maple wood unfinished with black interior
Purchase Option: cut to size with wedges