Gregory Euclide at Hasimoto Contemporary in San Francisco
The depiction of land has often been used as a means of celebrating or critiquing culture. The use of pastoral views, banal architecture and everyday trash problematize the traditional definitions of a natural landscape. Through the process of transforming and miniaturizing materials found in the land, objects, in their new context, are no longer discernible as natural or man-made. The juxtaposition of representational modes and materials create a hybrid space where the romanticized and actual intermingle. Contrasts between the flat, painted vistas and artifacts from the land expose the illusion of representation and subsequently confuse the pictorial space, calling into question the authenticity of the objects. The forms fracture the pictorial space, at times, inhabiting the frames, robbing them of their ability to define a single view and inviting a phenomenological exploration by the viewer.characteristic of identity.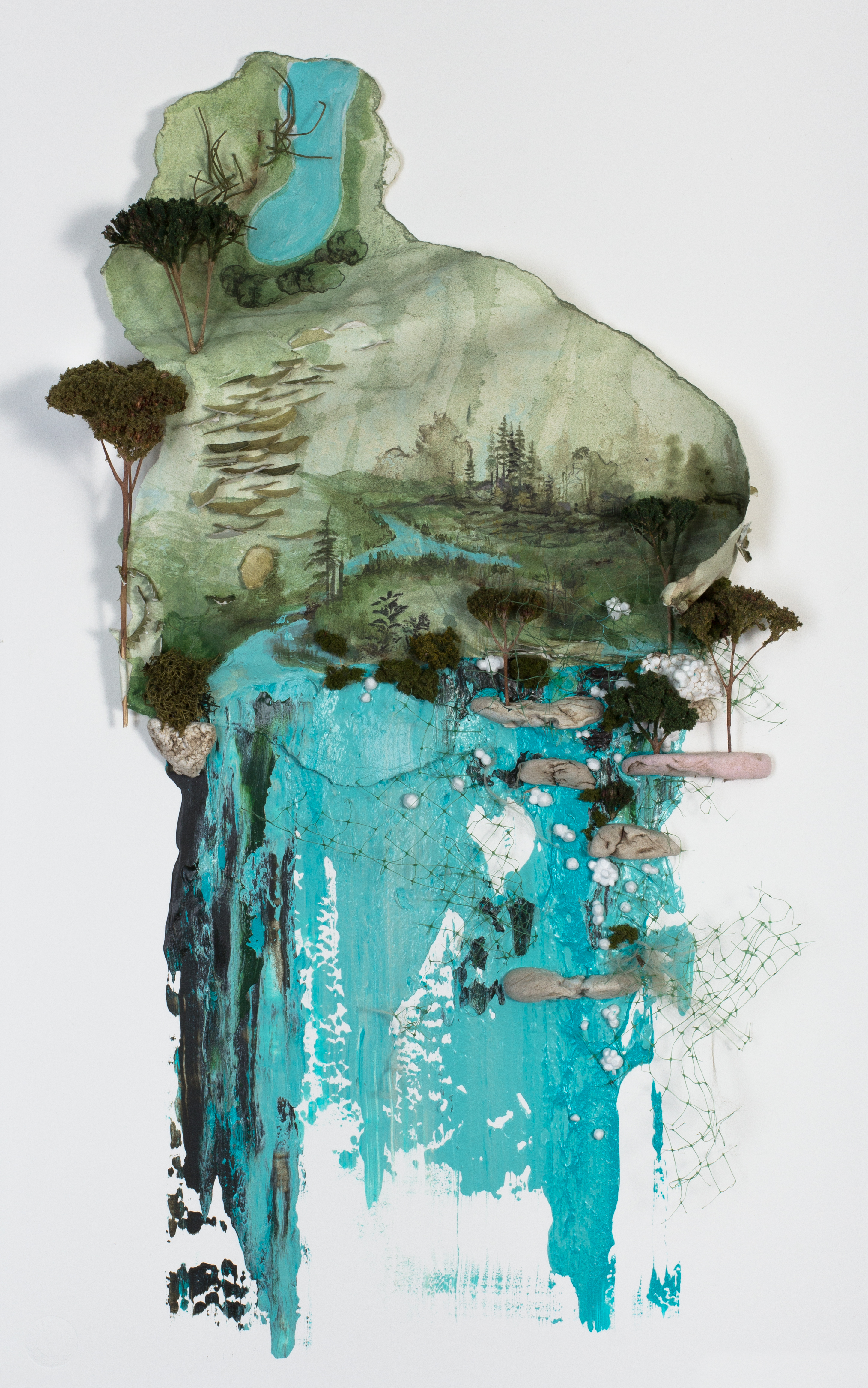 "Scrape 1″ Acrylic & Organic Matter, on paper, 23″ X 14", 2018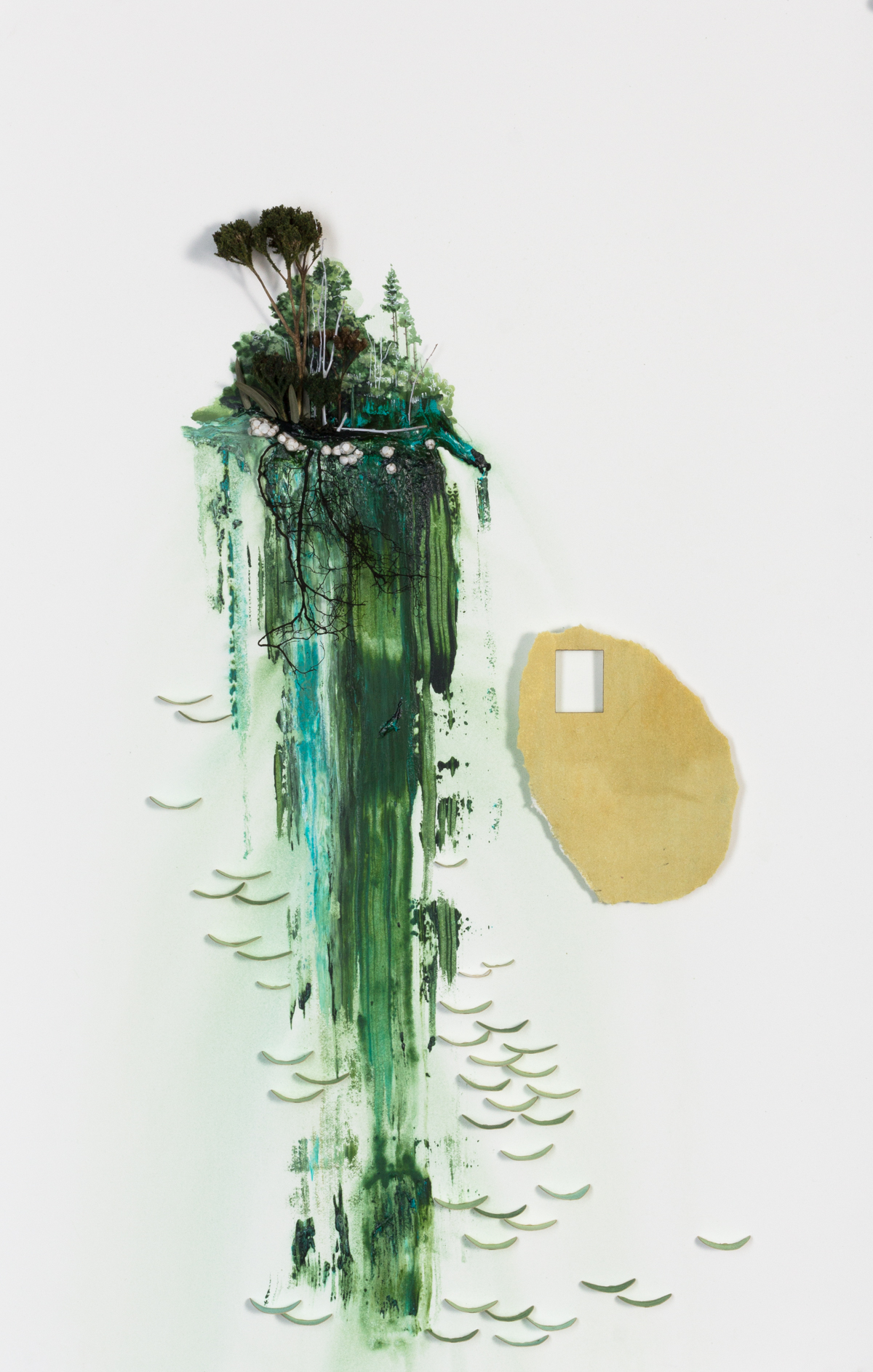 "Scrape 7″ Acrylic & Organic Matter, on paper, 23″ X 14", 2018
About the artist
Gregory Euclide is an artist and teacher living in the Minnesota River Valley. His work has been featured in The Nature of Nature at the Minneapolis Institute of Arts (2014-2015), Badlands: New Horizons in Landscape at MASS MoCA (2008-2009), Otherworldly at the Museum of Arts and Design in New York (2011), Small Worlds at the Toledo Museum of Art in Ohio (2011), and was presented as a solo exhibition Nature Out There, at the Nevada Museum of Art (2012).
Euclide's work has been reviewed and featured in publications such as: Art News, Sculpture Magazine, Art Ltd Magazine, Hi Fructose Magazine and Juxtapoz Magazine. His work is also featured on the 2012 Grammy Award winning album covers of the musical group Bon Iver and on the cover of McSweeney's Quarterly Concern #43.
Euclide was awarded three Minnesota State Arts Board Artist Initiative Grants through the National Endowment for the Arts, and a Jerome Foundation Residency through the Blacklock Nature Sanctuary. In addition, he was a recipient of the 2011-12 Jerome Foundation Fellowship for Emerging Artists and the 2015-2016 Mcknight Fellowship for Visual Artists. Euclide received his MFA from the Minneapolis College of Art and Design.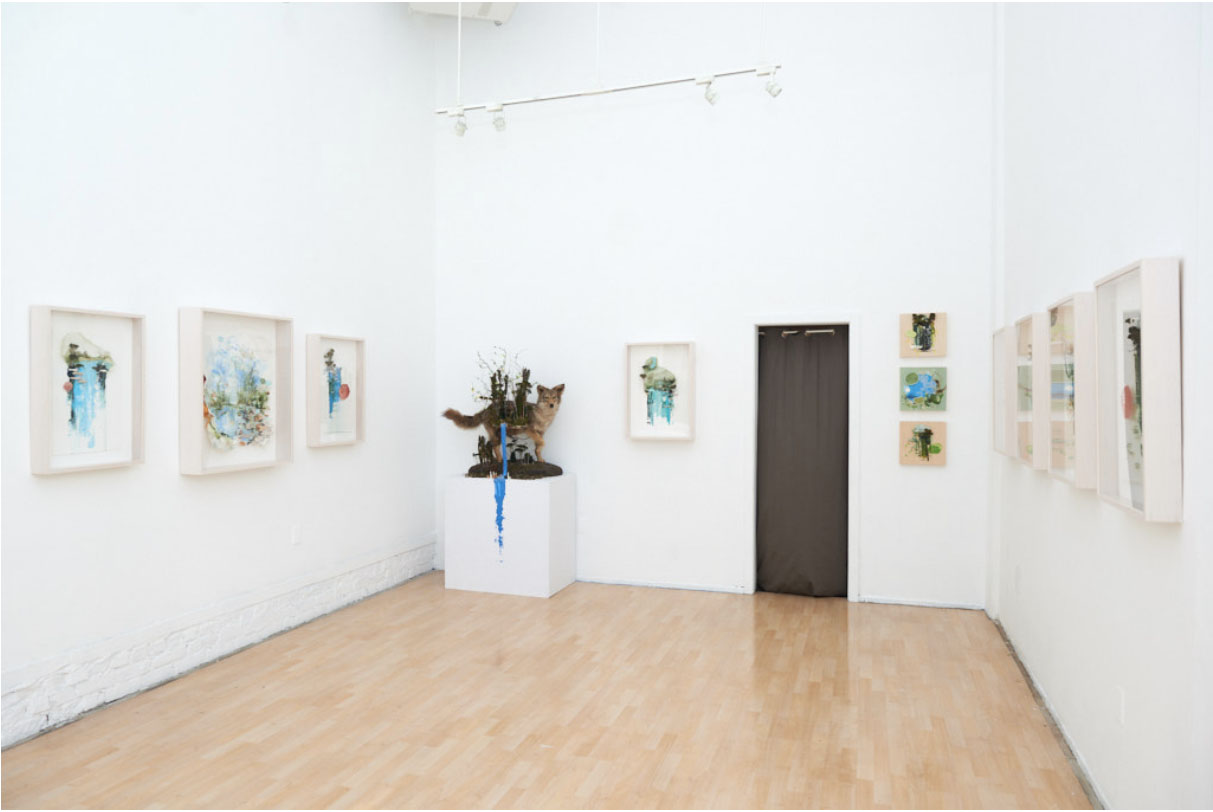 Gregory Euclide "Preservation Paradox"
9/8/18 – 9/29/18
Hasimoto Contemporary
San Francisco, CA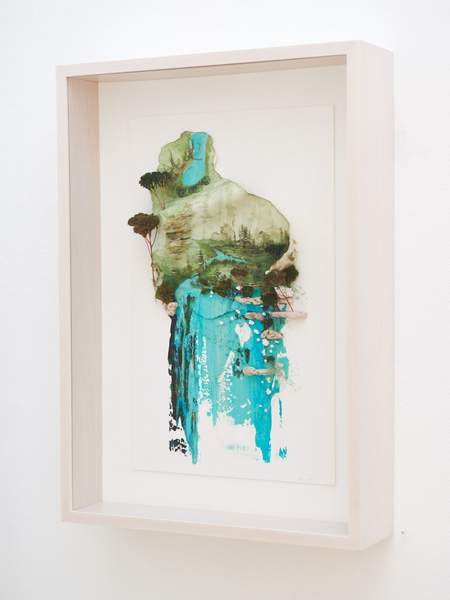 "Scrape 1″ Acrylic & Organic Matter, on paper, 23″ X 14", 2018
Framing Specifications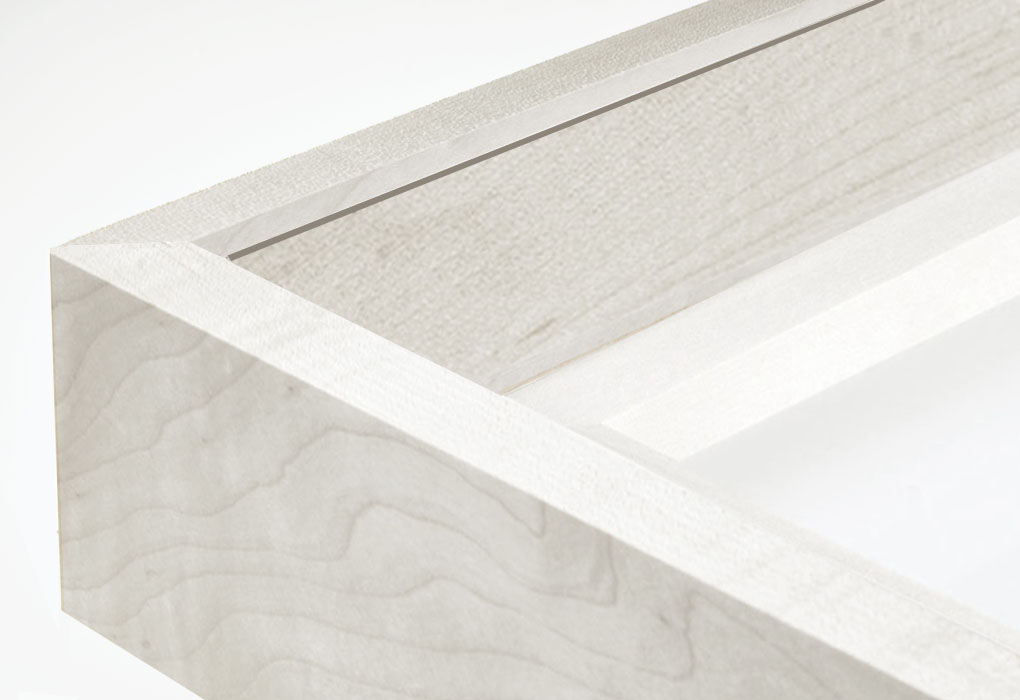 116 Maple/2″ matching spacer/strainer
METRO GALLERY FRAME
Profile: 116
Type: Standard Gallery Frame
Wood & Finish: maple frame with pickled white finish
Purchasing Option: joined wood frame with matching splines
Custom wood spacer: 2″ matching spacer
Custom wood strainer: 1/2″ wood strainer with crossbar
Custom frame mats/sized boards: custom cut 4 ply white matboard
Custom frame acrylic: custom cut 1/8″ UV acrylic
Custom frame backing boards: custom cut 1/8″ archival corrugated