Adam Davies "Boundaries and Transitions"
Adam Davies "Boundaries and Transitions" opens October 2 at The Arts Club of Washington. Born in the United Kingdom, Adam Davies is a photographer whose work explores the edges of American urban and rural landscapes. Davies has recently attended residencies at Yaddo, the Fine Arts Work Center in Provincetown, and the Chinati Foundation. Currently a DC resident, Davies was a finalist for both the 2010 & 2011 Trawick Foundation Prize and was awarded a 2010-2011 DCArts Artist Fellowship. Davies has held teaching positions at Carnegie Mellon University, Robert Morris University, and Harvard University. He is currently a lecturer at the National Gallery of Art, Washington, D.C.
ARTIST STATEMENT
My work bridges traditional and contemporary methods of photography. I use an 8 by 10 inch large format view-camera similar to those used by nineteenth-century landscape photographers. The color negatives are digitally scanned and printed on archival inkjet paper. I photograph sites at the periphery. Through placement of the camera, selection of light, and control of the depth of field within the picture, I try to create a dreamlike or fantastical sense of place, one shaped not only by traditions of landscape photography but also by ruin and capricci painters such as Giovanni Battista Piranesi and Hubert Robert. My pictures are not digitally manipulated. It is important that the key elements are found rather than invented.
FRAMING SPECIFICATIONS AND ADVICE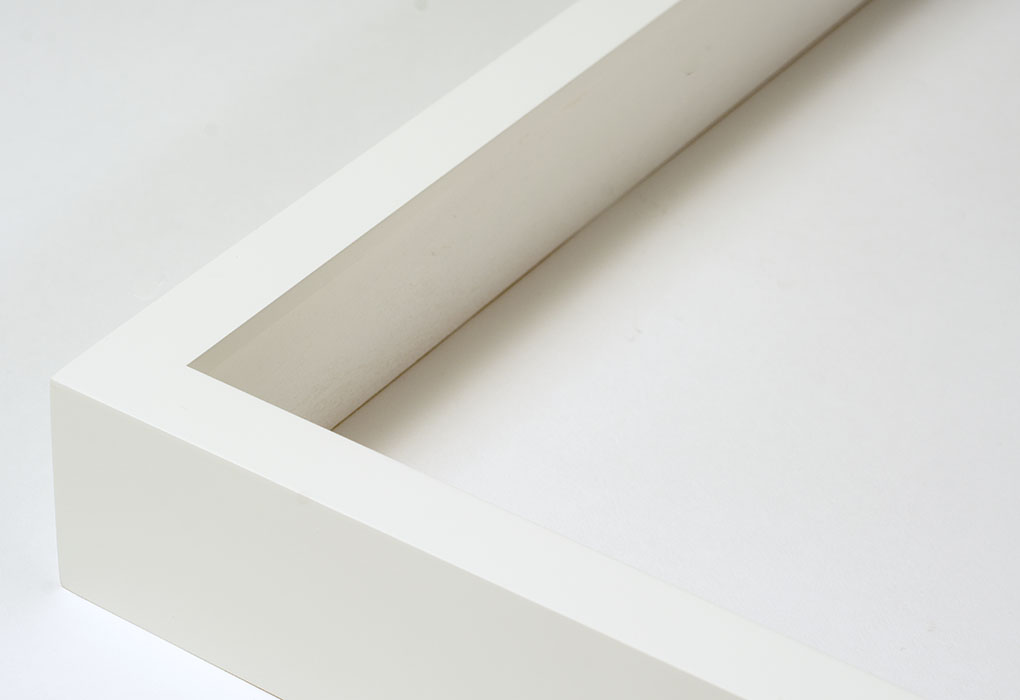 "The frames arrived as planned on last Friday, were excellently packed and look fantastic as usual!" This is exactly what we like to hear from our customers.
GALLERY FRAMES
Standard Profile: 106 and Thin Profile: 114
Type: Standard Gallery Frame and Thin Gallery Frame
Wood & Finish: maple wood frame with white opaque finish
Purchasing Options: joined wood frame
Framing Advice: fitting gallery frames