The Sochi Project: An Atlas of War and Tourism in the Caucasus at DePaul Museum of Art
Photographer Rob Hornstra and journalist Arnold van Bruggen are documenting the rapidly-changing region around Sochi, a former Soviet resort on the Black Sea, which is preparing to host the 2014 Winter Olympics. The exhibition at the DePaul Art Museum shows extraordinary photos, together with interviews and films, recording a complicated mix of parallel realities as a massive but temporary international event descends and disappears.
Sochi is the Florida of Russia, but cheaper. It is famous for its subtropical vegetation, hotels and sanatoria. People from all over the Soviet Union associate the coastal city with beach holidays and first loves. The smell of sunscreen, sweat, alcohol and roasting meat pervades the air. Nothing happens here in the winter. But that's about to change. The Winter Games are coming to town.
The ice skating venues in the old summer capital of Sochi resemble spaceships that have landed on the coast. The most expensive road in the world now links these venues with the ski resorts in the mountains. The Games in Sochi are the most expensive ever organised. But the workers at the bottom of the food chain are rarely paid. Local residents are sceptical.
More than five years have passed since Abkhazia officially gained independence in 2008, but almost nothing in the country has changed. The Olympics have had no impact on tourism and the leadership appears to want to do little about it. A few new houses, roads, schools and amenities have been built, but otherwise Abkhazia seems to stand still – as Sochi 2014 approaches.
In the run-up to the Olympic Games, security forces have been given a free hand in the North Caucasus. An attack in Sochi has to be avoided at all cost. Human rights organisations and lawyers are working overtime. Young men in particular are kidnapped, disappear or are thrown in jail on trumped-up charges. Terrorists commit seemingly random attacks on police and civilians.
All the test events and championships in Sochi have been declared successful. The stadiums are finished. Let the Games begin! But with only months to go before the opening ceremony, reports have surfaced that North Caucasian militants in Syria are being urged to return home and continue fighting in Russia and Sochi. Campaigns have been launched around the world in protest against Putin's repressive government. Human rights activists are calling for demonstrations at the Olympics themselves to protest new Russian laws on homosexuality. Cracks are beginning to appear in Putin's prestige project.
"The Sochi Project: An Atlas of War and Tourism in the Caucasus"
January 9, 2014 - March 23, 2014
DePaul Art Museum, Chicago, IL
FRAMING SPECIFICATIONS AND ADVICE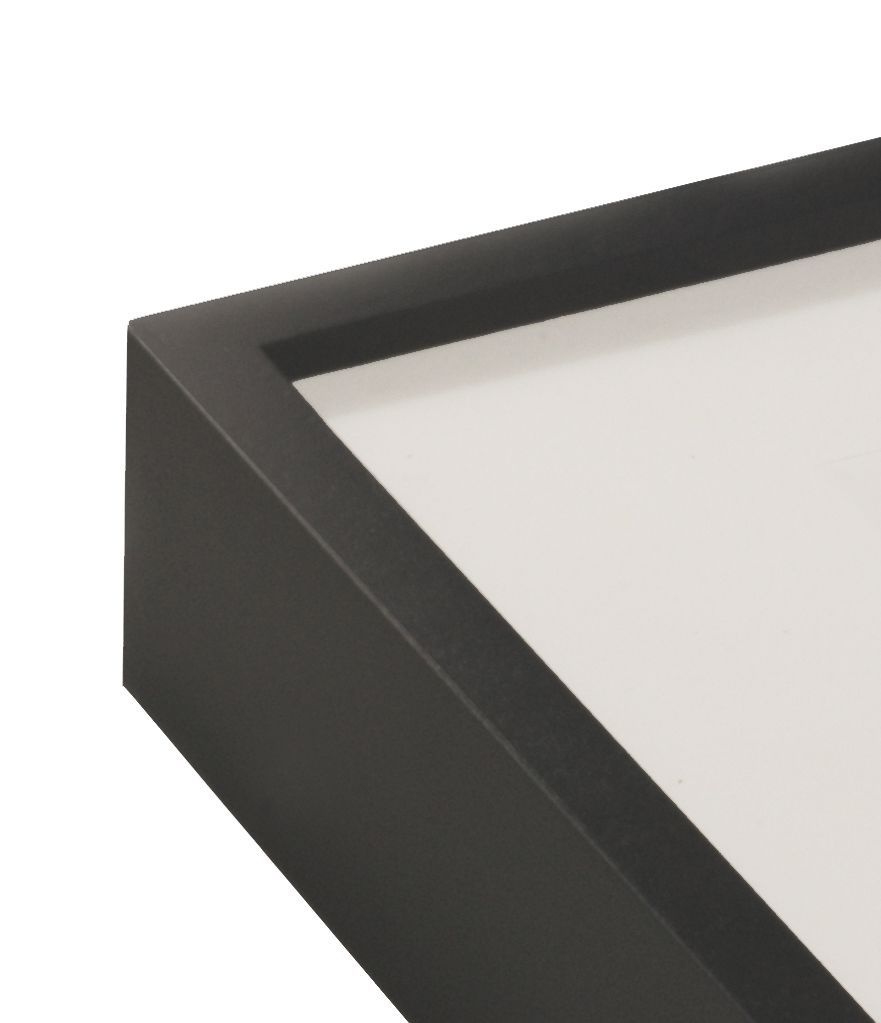 GALLERY FRAMES
Thin Profile: 102
Type: Thin Gallery Frame
Wood & Finish: maple wood frame with black opaque finish
Purchasing Options: joined wood frame with splines
Framing Advice: fitting gallery frames