Strandbeest: The Dream Machines of Theo Jansen at the Peabody Essex Museum
The Peabody Essex Museum (PEM) announces the first U.S. exhibition tour of Theo Jansen's famed Strandbeests ("beach animals"). Working along the Dutch seacoast, Jansen has spent the last 25 years developing and evolving his Strandbeests, which today have become a global phenomena.
An annual rhythm structures the Strandbeests' life cycle. Innovations are imagined and explored in the studio in winter, then tested and adapted on the beach in summer. Each new species of Strandbeest boasts new tactics and adaptations for their seaside survival. By fall, the creatures have outlived their evolutionary use and become part of Jansen's fossil record. Like evolution itself, this process is ruthless, searching and unending.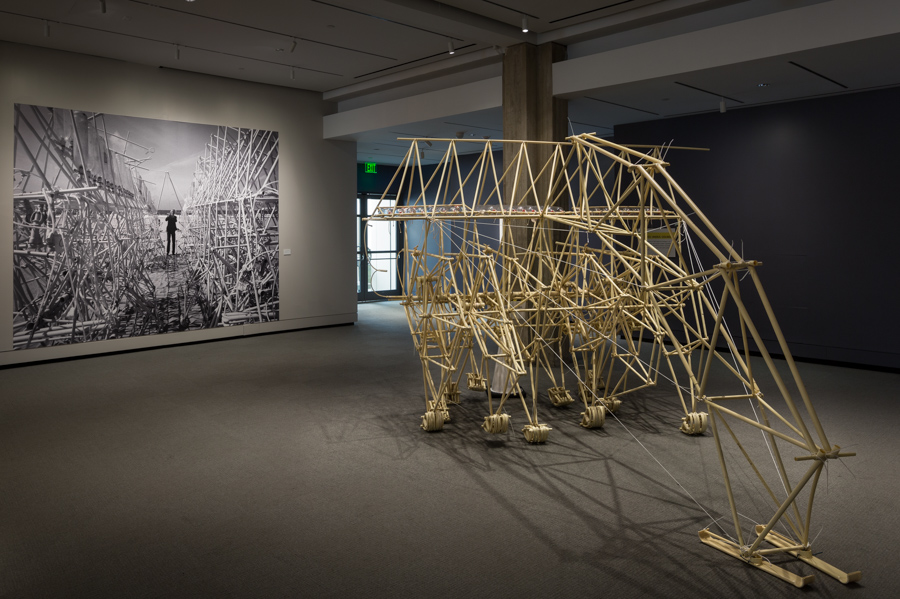 ORIGIN OF THE SPECIES
With a singular focus and sense of play, Jansen has developed his Strandbeests from rudimentary structures into intricate, autonomous creatures that can respond to environmental changes by storing wind power, anchoring against oncoming storms and tacking away from the water's edge. Originally inspired by the threat of rising sea levels, Jansen imagined a mechanical creature that could pile sand back up on the dunes. As time went on, Jansen became more fascinated with exploring ideas around the origins of life.
A selection of large- scale kinetic sculptures are accompanied by artist sketches, immersive video, and photography by Lena Herzog, who spent more than seven years documenting the Strandbeests' evolution. Herzog's work - which represents the most in-depth and sympathetic record of Jansen's relationship to the beests - has recently been published by TASCHEN.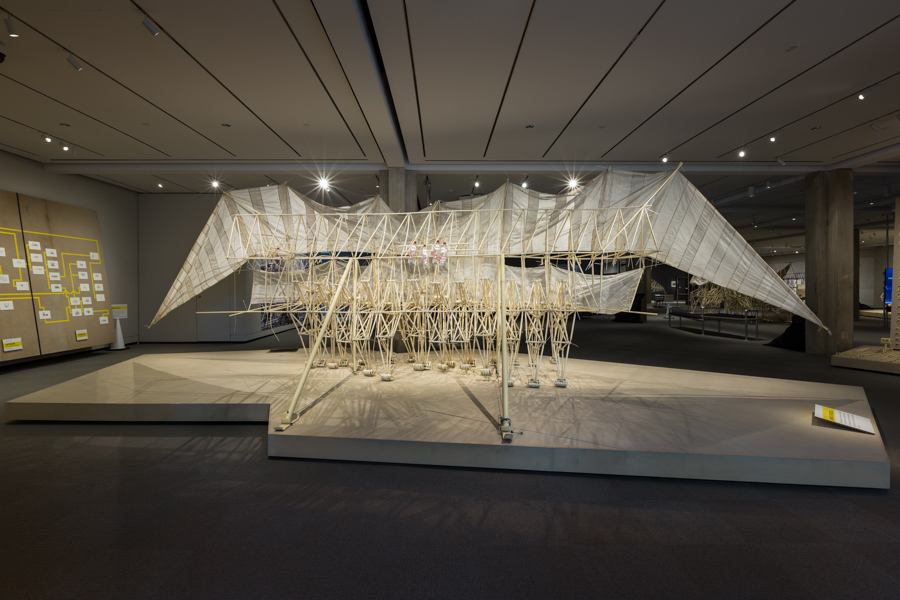 THEO JANSEN
The artist first came to prominence in 1980 when he flew a "UFO" across the skies of Delft, Holland. For the past 20 years Jansen has been creating and exhibiting his dramatic, kinetic Strandbeests. He has appeared on multiple TED Talks, been the subject of a New Yorker profile and shown his work in Asia, Europe and now the United States.
LENA HERZOG
Lena Herzog is a Russian-American photographer. Her work has been featured and reviewed in numerous publications including The New York Times, The Los Angeles Times Magazine, The Paris Review, Harper's Magazine and Cabinet Magazine. She is the author of several books of photography and her work has been internationally exhibited.
FRAMING SPECIFICATIONS AND ADVICE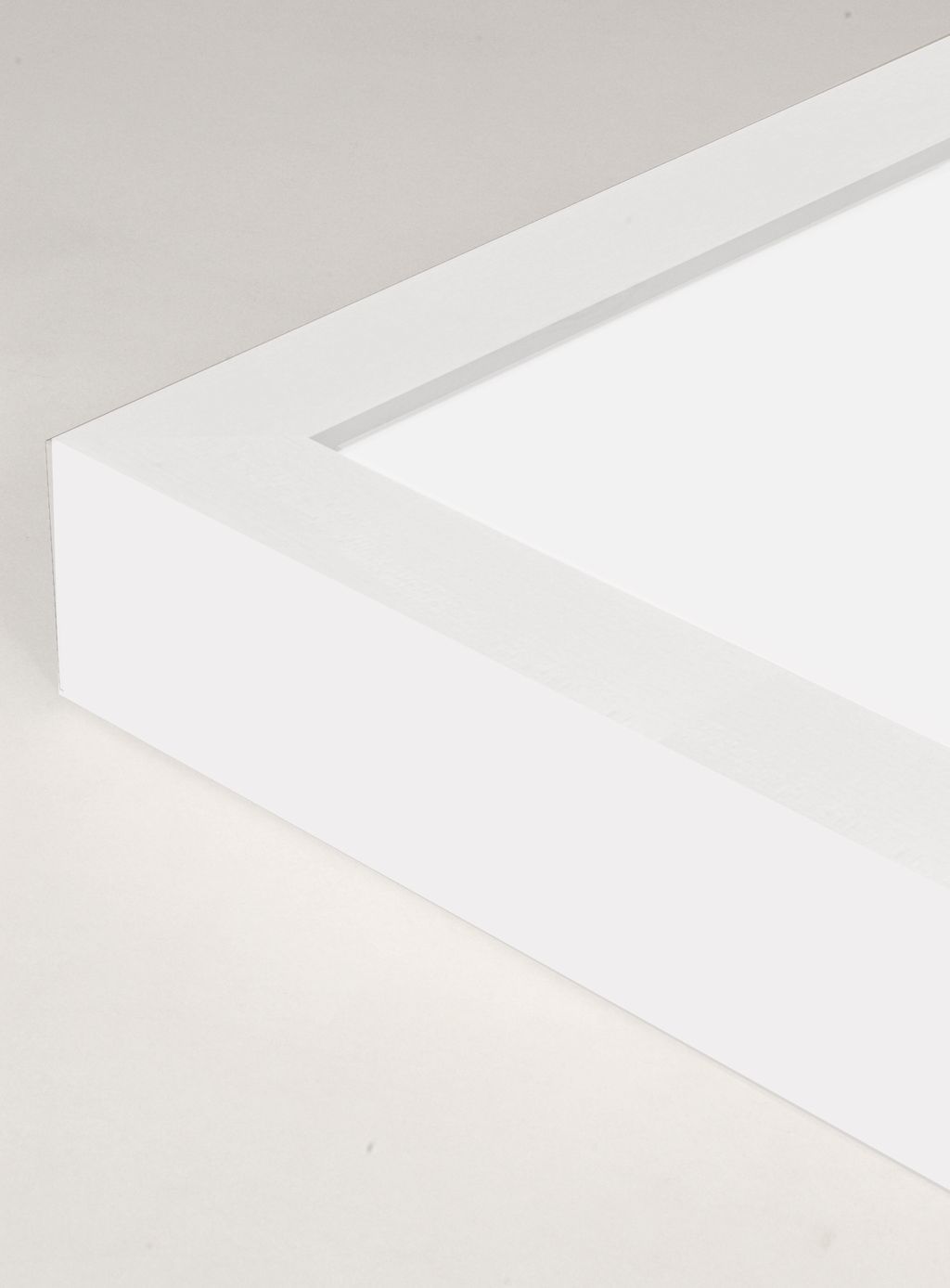 METRO GALLERY FRAME
Wide Profile: 111
Type: Wide Gallery Frame
Wood & Finish: maple wood frame with white opaque finish
Purchasing Option: joined wood frame with splines
Custom Wood Strainer: 1/2" wood frame strainer
Custom Frame Acrylic: UV acrylic cut to size
Custom Frame Backing Board: archival coroplast cut to size
Framing Advice: fitting gallery frames