June Stratton At Distinction Gallery
My paintings are imagined blends of beauty and nature. These paintings are often intentionally idealized representations of emotional impressions from my dreams – entwined with elements of the earth, sky and water that surround my real world. I use symbols and my feminine viewpoint to tell a very loose, abstracted narrative. As in my dreams, my muses cannot see all things, are sometimes unable to speak and frequently appear to be floating.
I add silver to my paintings because the finished image reflects the ambient light that surrounds it. This makes the artwork change visually depending on the perspective of the viewer. This, I think, adds to the ethereal quality of my subjects' stories.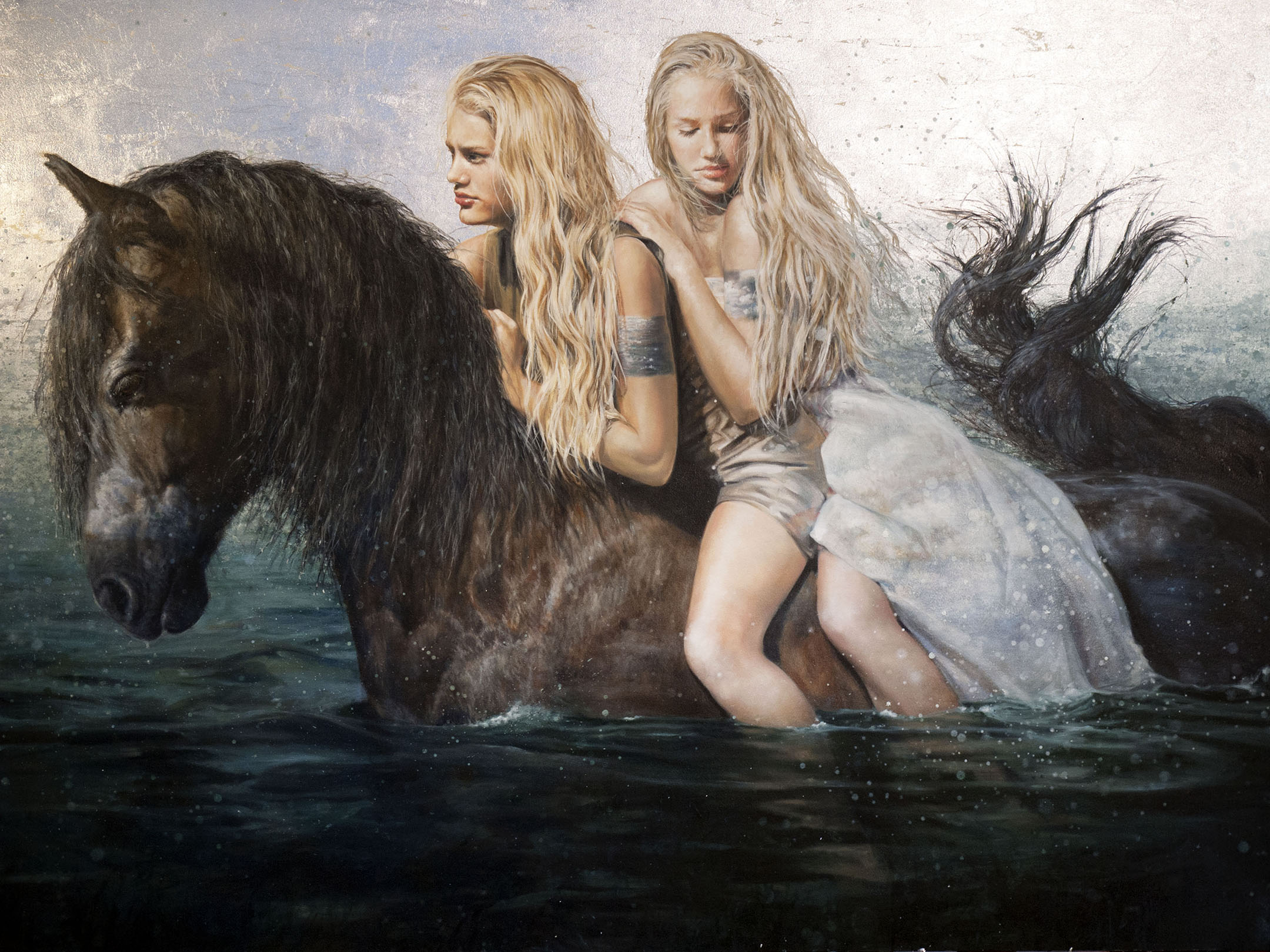 June Stratton "Seahorse Sound", Oil and Silver Leaf, 36 x 48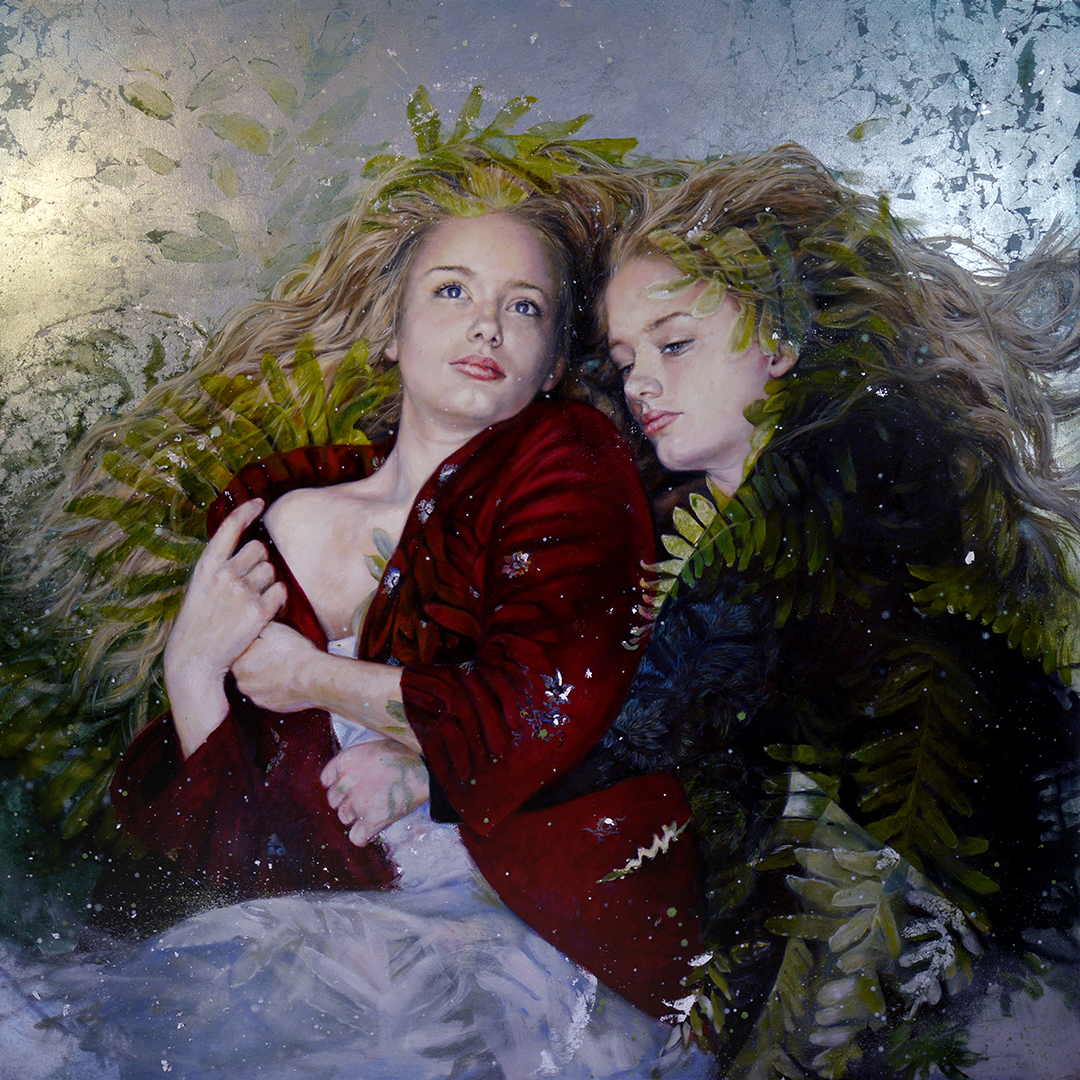 June Stratton, "Terre Verte" Oil and Silver Leaf, 36 x 36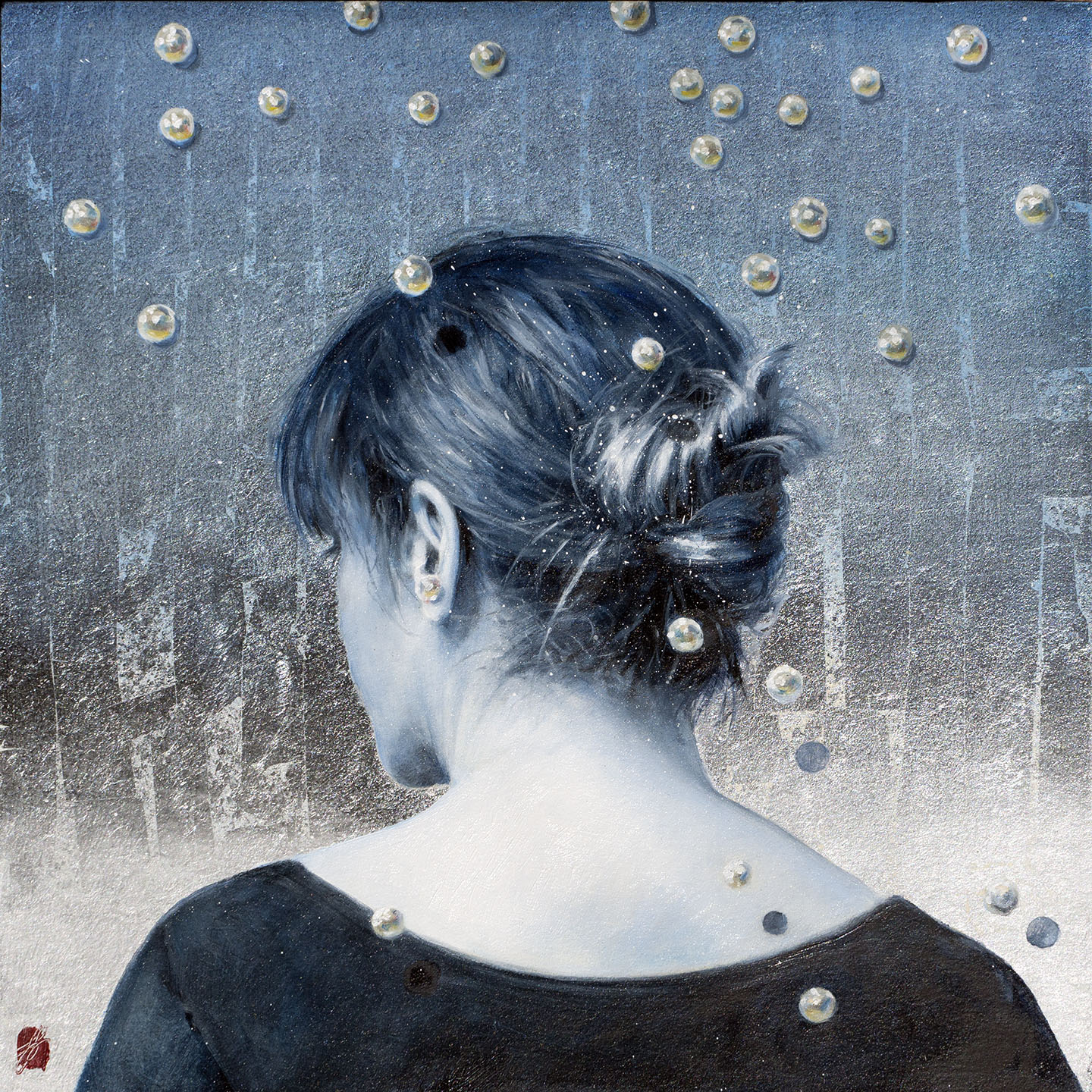 June Stratton, "Pearls in Blue" Oil and Silver Leaf, 12 x 12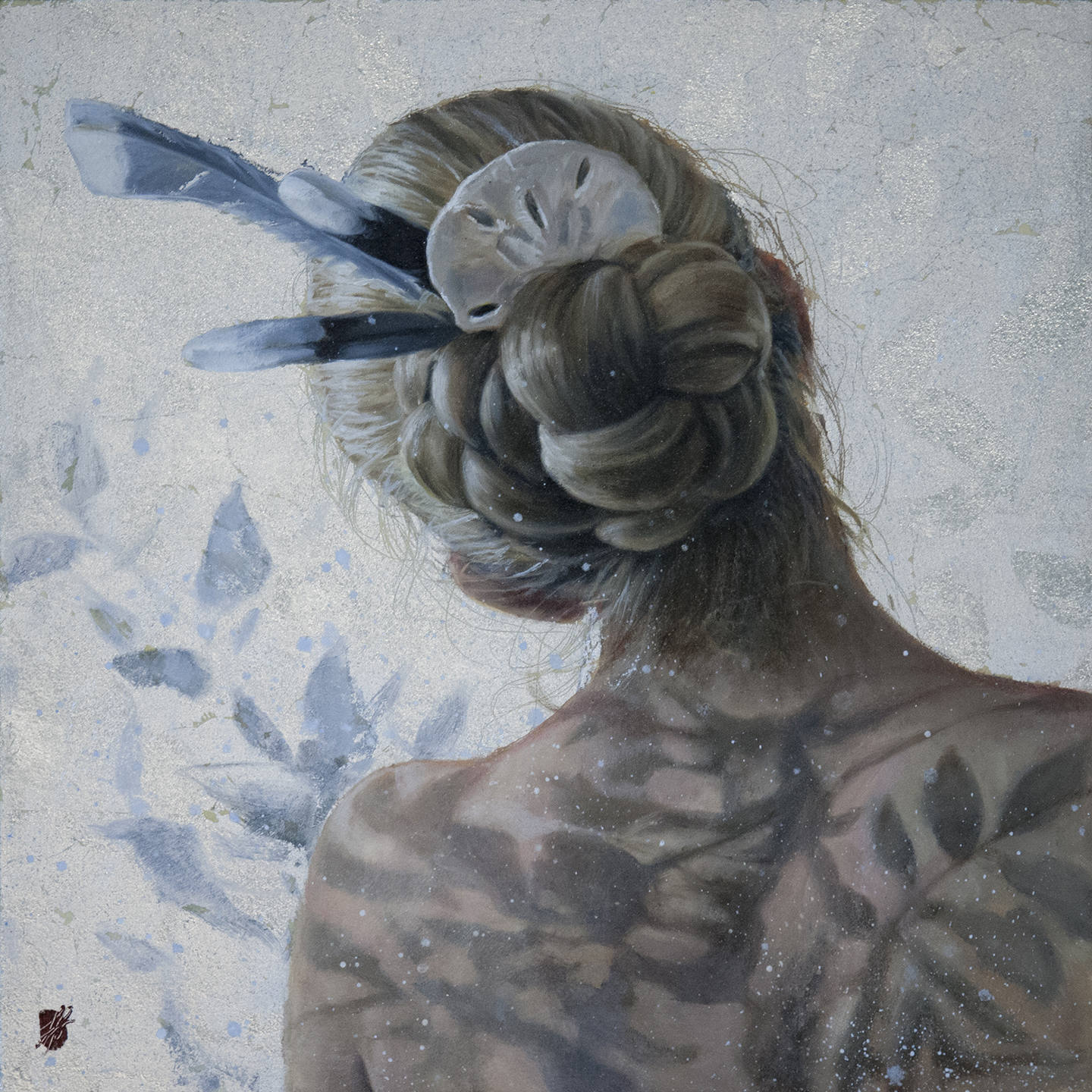 June Stratton, "Beach Dreams" Oil and Silver Leaf, 12 x 12
ABOUT THE ARTIST
June Stratton is a native of Northern California's Bay Area where she attended the College of Fine Arts and Crafts in Oakland until 1979. She currently lives and works in Savannah Georgia. With a 25-year span of successful exhibitions, her works have been acquired by many major collections including Bank of America, US Department of State, The Mayo Clinic and Texaco Incorporated.
June Stratton: In the Garden
April 8, 2017 – May 6, 2017
Distinction Gallery  Escondido, CA
FRAMING PRESENTATION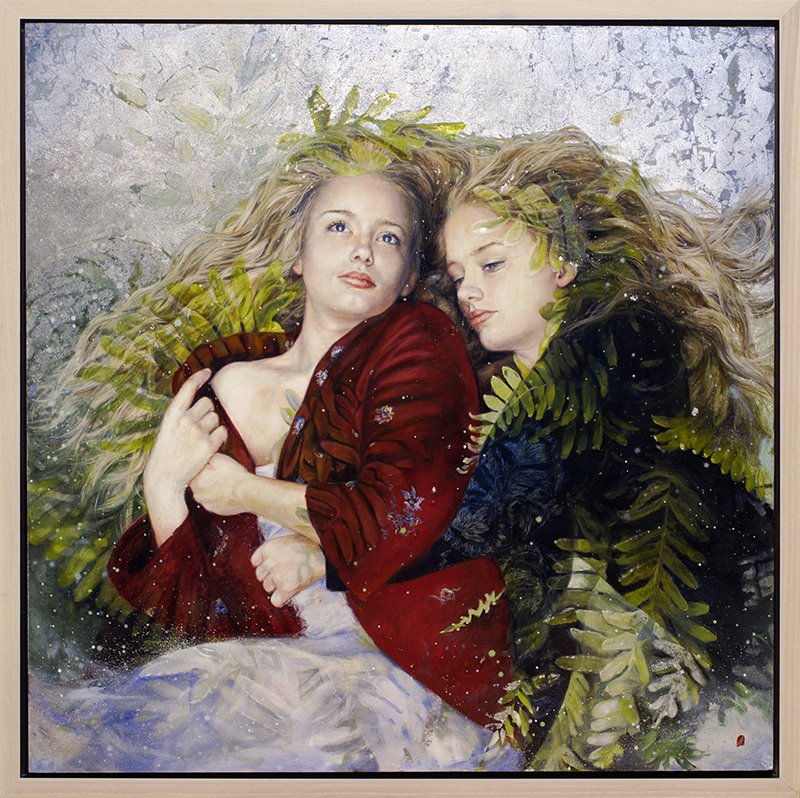 FRAMING SPECIFICATIONS AND ADVICE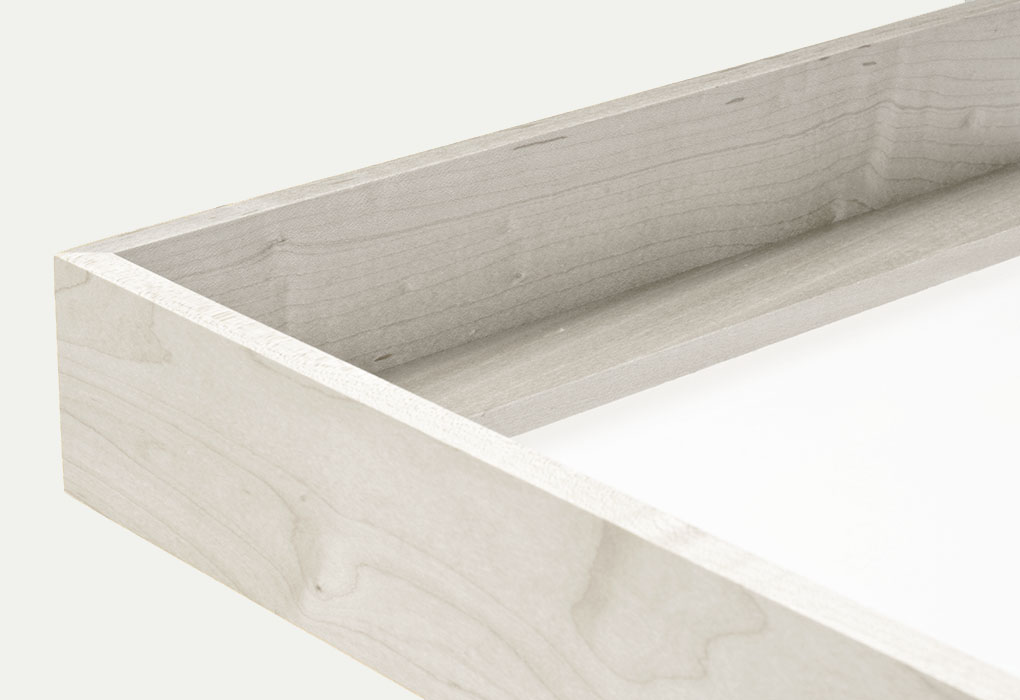 METRO FLOATER FRAME
Profile: 122  or Profile: 122_C
Type: floater frame for panel paintings on 3/4″ cradle
Wood & Finish: ash wood frame with pickled white finish
Purchasing Option: joined wood frame
Framing Advice: fitting floater frames