KAT CHAMBERLIN SPRING/BREAK ART SHOW
SPRING/BREAK Art Show 2017
SPRING/BREAK Art Show is NYC's curator-driven art fair. Participants are selected through vetted applications and provided a central theme for the art fair. The unique venues are donated to the curators and artists for each curatorial project to be realized during a major international arts week. Kat Chamberlin's exhibit was in a room curated by Nicholas Cueva.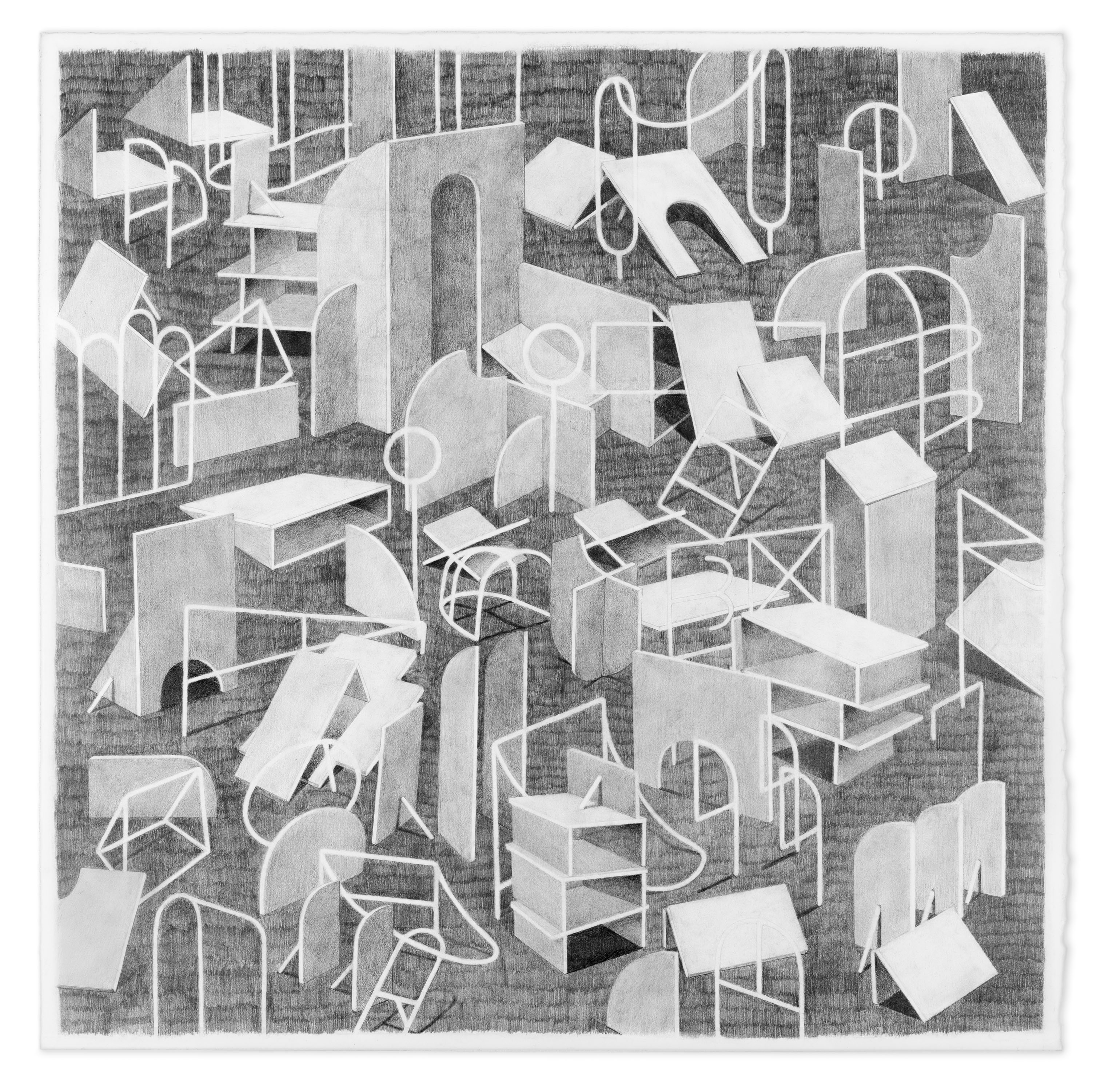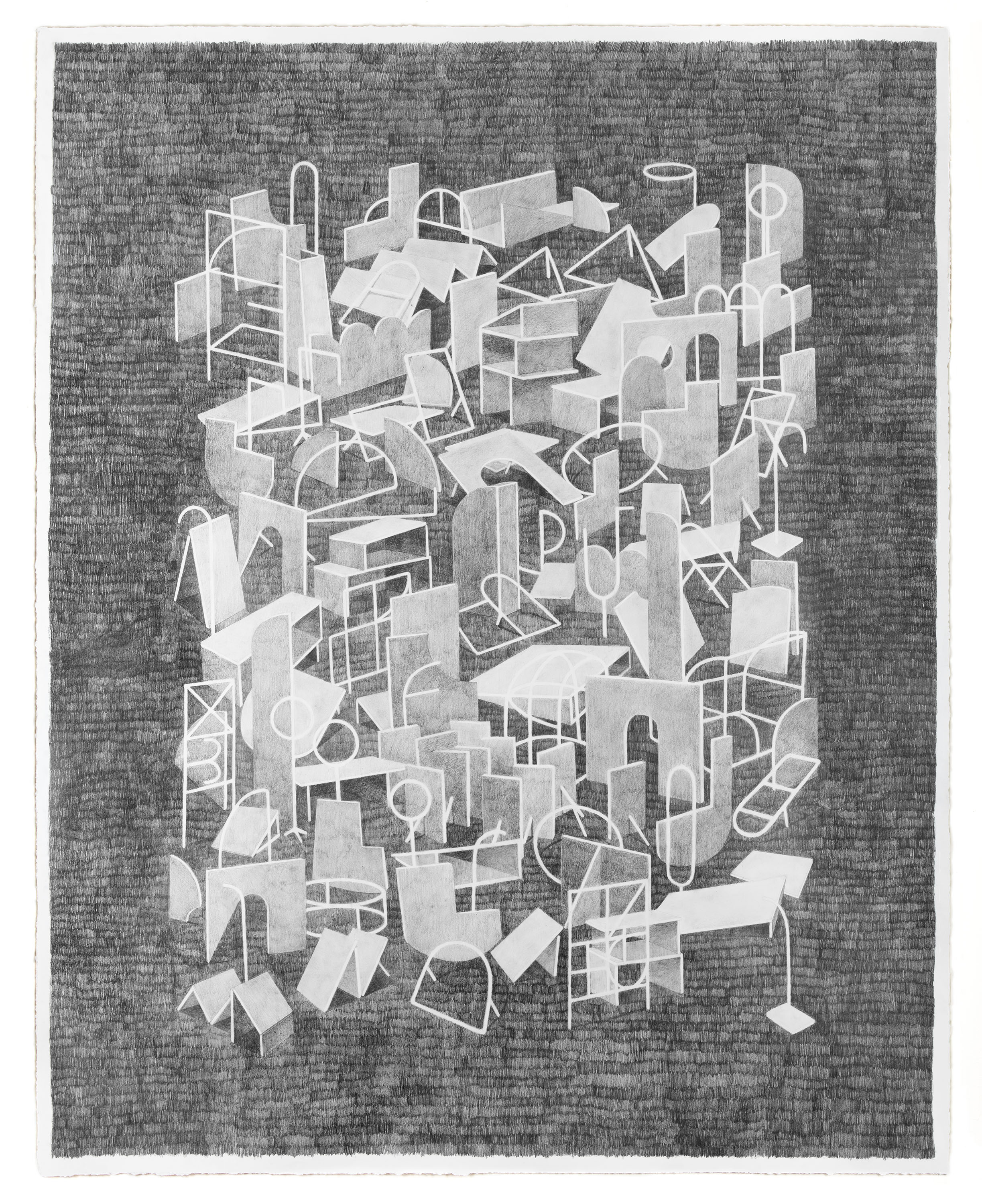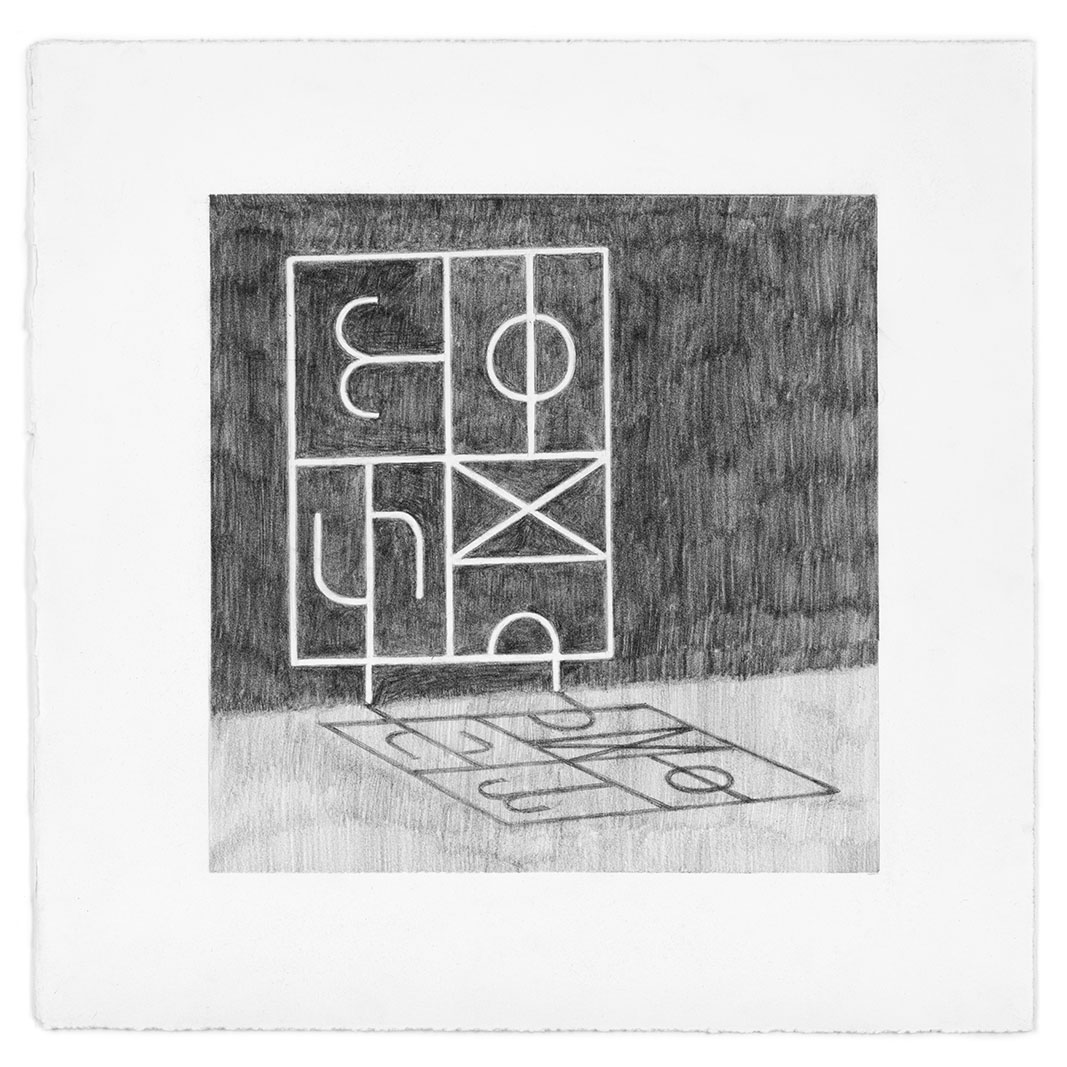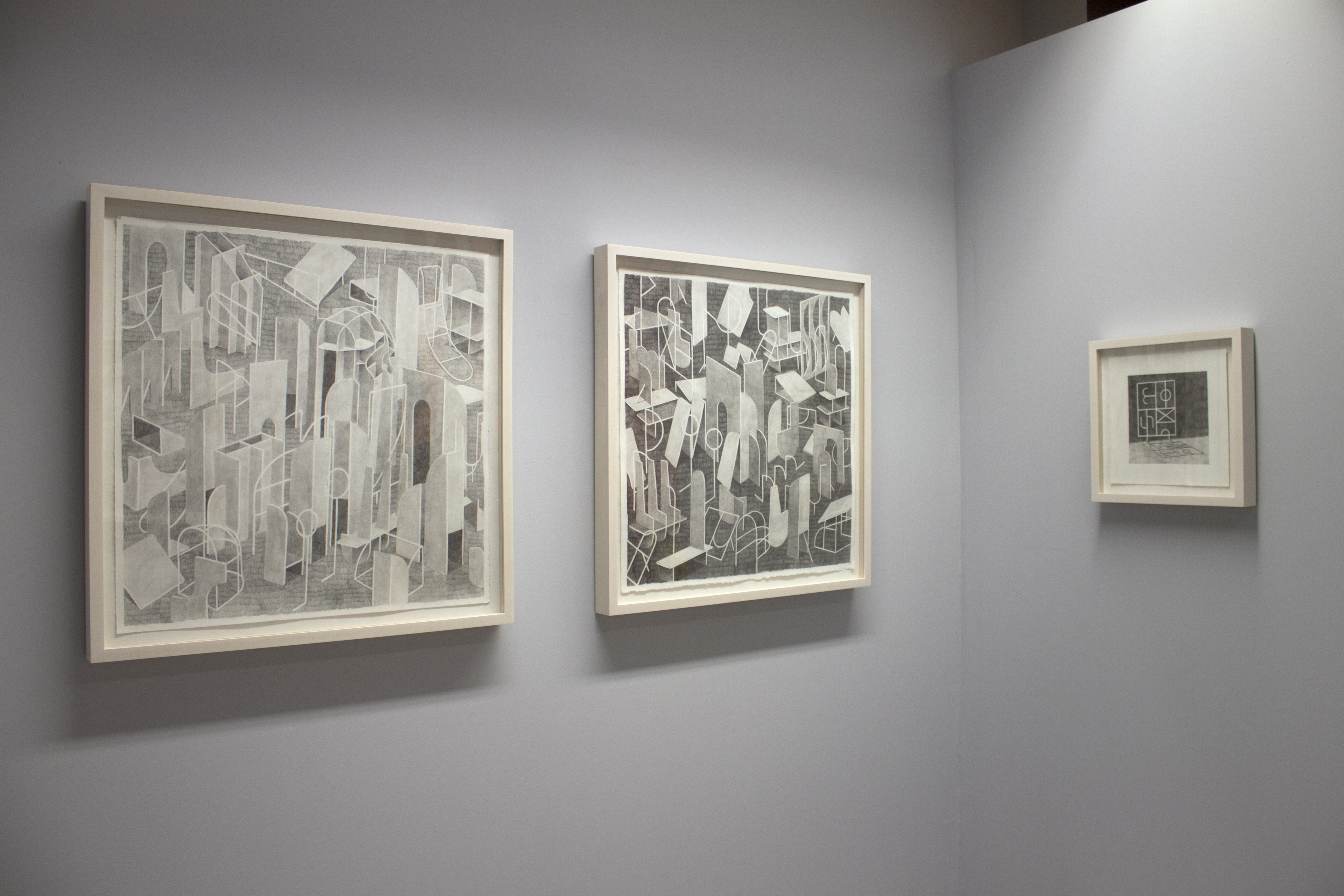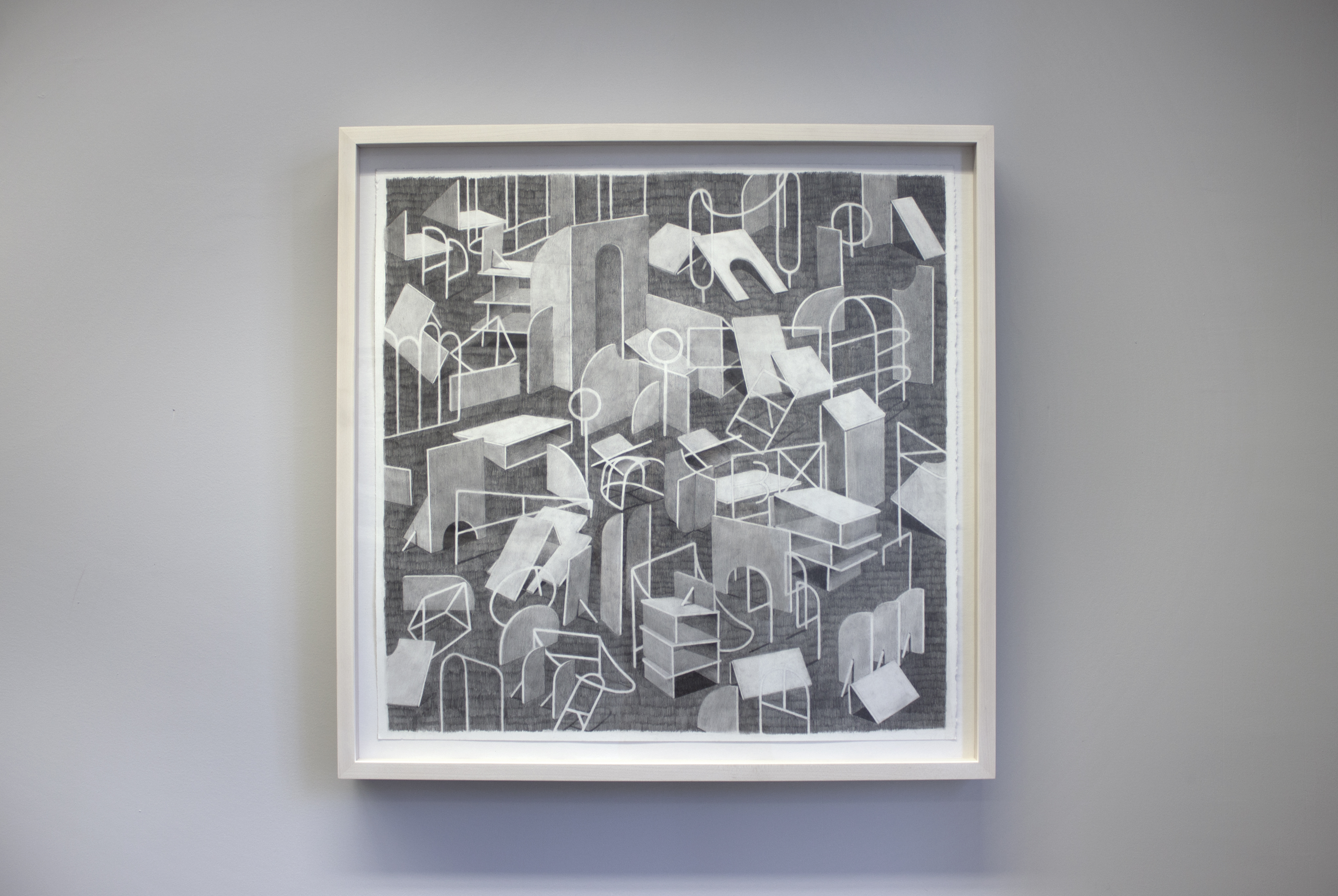 ABOUT THE ARTIST
I am a Brooklyn-based interdisciplinary artist working in drawing, installation, and video. As an Armenian raised in Turkey, my work explores the stories we tell to fill vacuums of knowledge or language due to suppression or trauma.
My current series of drawings and objects are based on new language creation or using codes as coping mechanisms for communication. In the intuitive drawings, geometric forms protrude from a landscape by means of erasure. The method of subtraction by erasure speaks to an existing absence and a survivalist need to articulate from a flat graphite void. Sometimes mythologies are born in the absence of clear truth, producing glyphs and ritual symbols. Other times, language leads to the definition of space; architectural structures become stacked floors, tombstones, mausoleums, and undefined totems.
Kat Chamberlin
SPRING/BREAK ART SHOW
March 2, 2017 - March 5, 2017
New York, NY
FRAMING SPECIFICATIONS AND ADVICE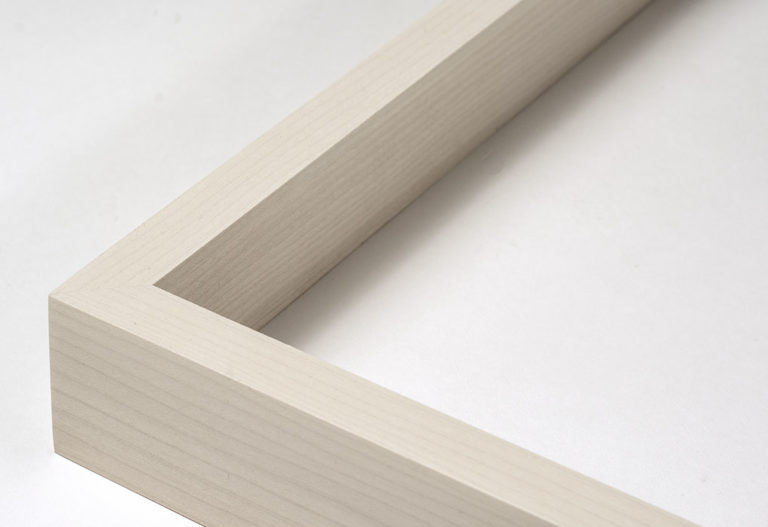 METRO GALLERY FRAME
Profile: 101
Type: Floating Gallery Frame
Wood & Finish: maple frame with pickled white finish
Custom wood Spacer: 1/2" wood frame spacer
Purchasing Option: joined wood frame
Framing Advice: fitting gallery frames