Archival Hinging Tapes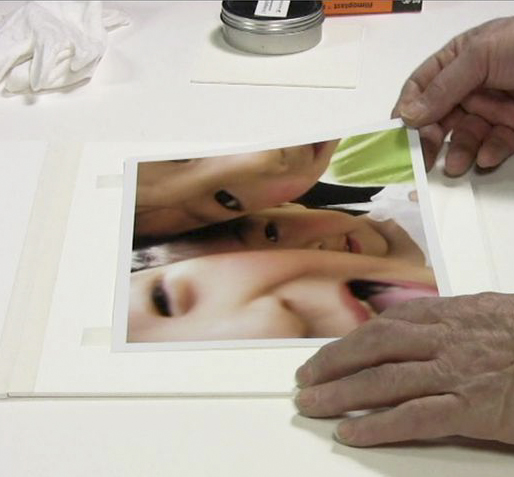 Archival Hinging Tapes for art on paper and photographs
Whether you use pressure sensitive or water activated archival tape will depend on the type of artwork you are hinging. Pressure sensitive archival tapes are recommended for photographs and giclee ink jet prints when it is important that no water comes in contact with the artwork. Water activated archival tapes are recommended on heavier artwork that require a stronger bond.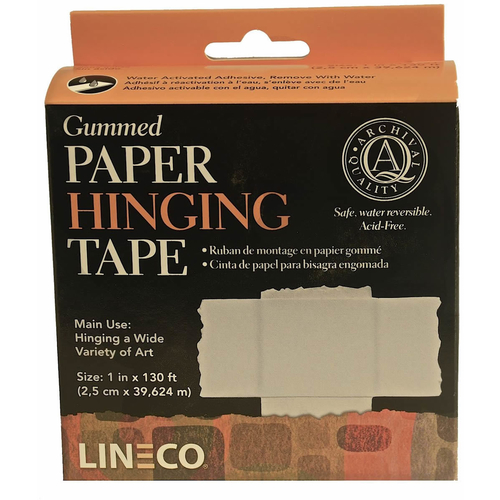 The high tensile strength of this quality, water activated hinging tape will support all but the heaviest works of art. The paper is acid-free with a calcium carbonate buffer and a pH of 8.5. The neutral pH adhesive has excellent tack to hold firmly without slipping or ''creeping''. Not recommended with photographs and Giclee inkjet prints because of their sensitivity to water.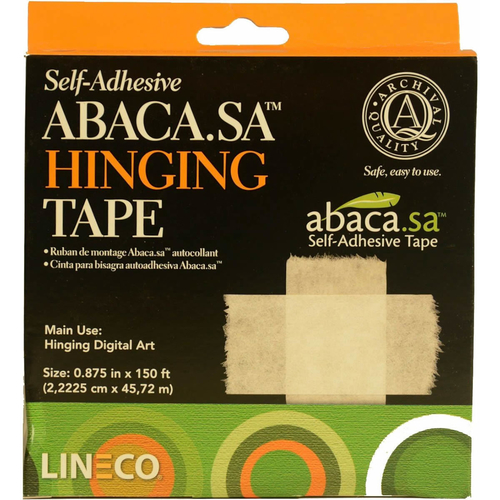 Abaca.sa is a self-adhesive hinging tape with a very strong acrylic adhesive that is permanent and non-yellowing for hinging works on paper. Because Abaca is self adhesive it is safer to use on photographs and Giclee ink jet prints which are sensitive to water.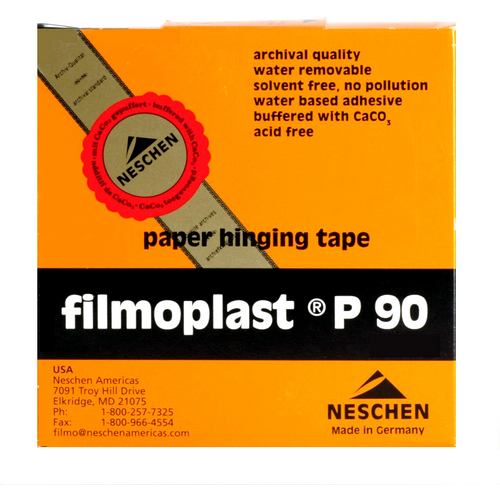 This is a white archival, pressure sensitive, tear-resistant paper tape commonly used on photographs.